Italy and Portugal are part of the same pathway in the European playoffs leading to the World Cup in 2022. 12 teams will compete for just three places in March 2022.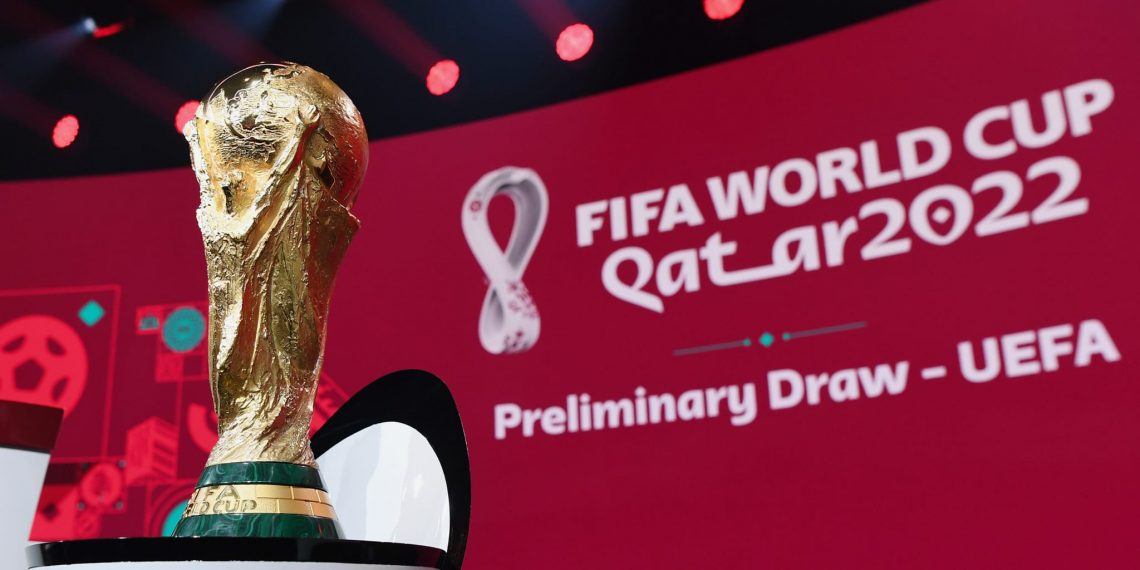 The last two European champions, Italy and Portugal, will play the semi-finals of the playoffs against North Macedonia and Turkey respectively. If they both win, they'll clash one against the other to decide who's going to the World Cup.
Italy have been crowned European champions this summer, after beating England on penalties in the final played at the iconic Wembley Stadium in London. Portugal won the accolade in 2016, in France, also overcoming the hosts in the final, just like Italy did in July. At least one of them will miss the flight to Qatar, the World Cup playoff draw has decided. Both Italy and Portugal will play the semi-final at home, with the final taking place in Portugal or Turkey, depending on the outcome of their match.
Scotland and Wales have also been drawn in the same pathway. Scotland will face Ukraine at home in their semi-final, while Wales will host Austria. Another major clash will take place in Russia, with Poland visiting. The winners will then take on either Sweden or the Czech Republic.
The play-off semi-finals will take place on Thursday, 24 March, with the finals taking place one week later, on Tuesday, 29 March.
Path A
Semi-final 1: Scotland v Ukraine
Semi-final 2: Wales v Austria
Path B
Semi-final 3: Russia v Poland
Semi-final 4: Sweden v Czech Republic
Path C
Semi-final 5: Italy v North Macedonia
Semi-final 6: Portugal v Turkey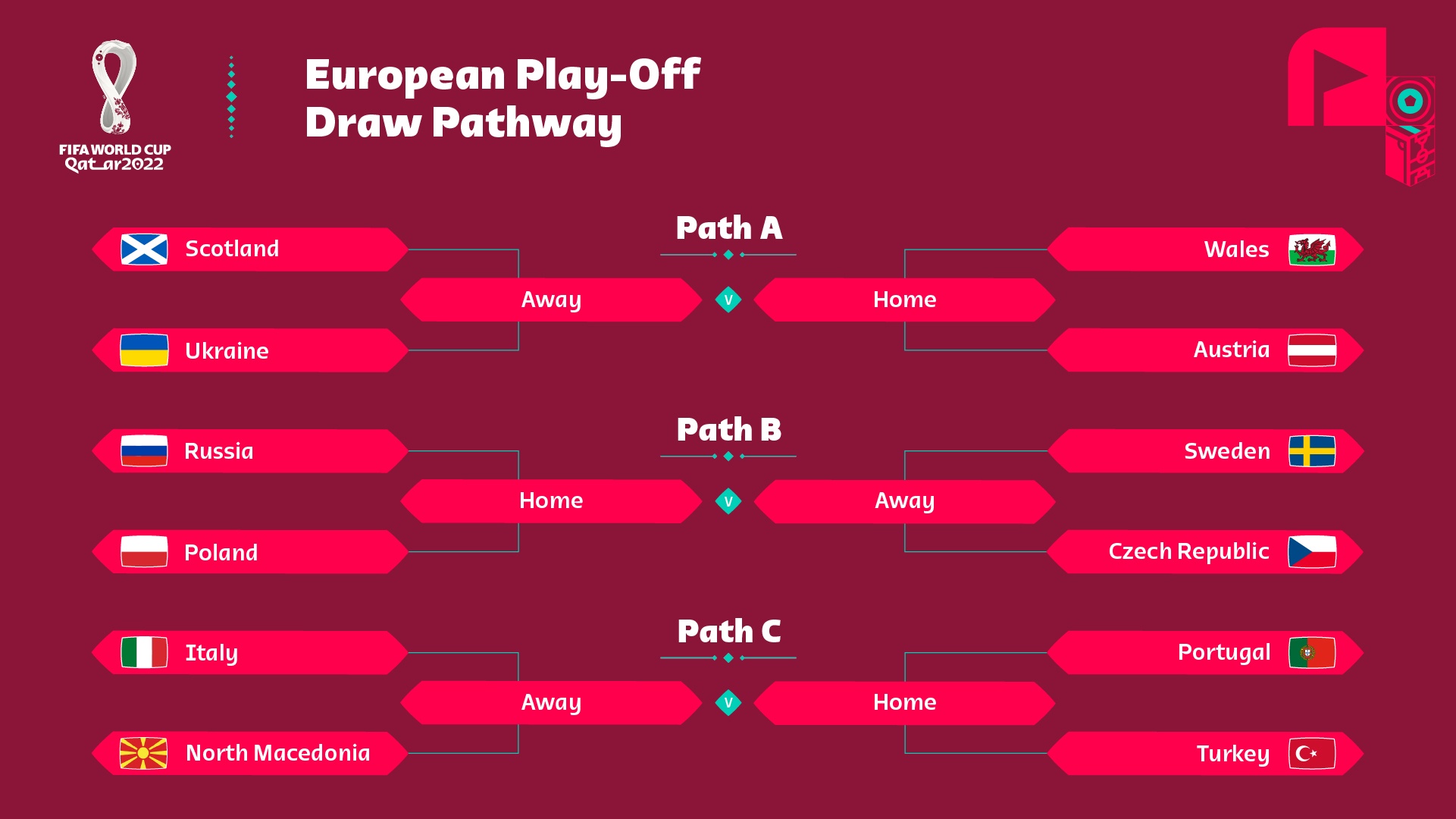 Brazil and France are favorites to win the World Cup
Standing at +600, Brazil and France are joint favorites to win the world title in Qatar next year. England come third at +700, while Spain are fourth at +800. Unsure of their place in the tournament, Italy are still fifth on the favorites' list, at +1,000, the same as Argentina and Germany. Portugal is now at +2,000, closing the Top 10, behind Belgium at +1,200 and The Netherlands at +1,600.
Italy finished second in their World Cup qualifying group, behind Switzerland, while Portugal let the top place in their group slip following a heated race against Serbia.
"It's not worth thinking about Italy. It's important that we concentrate on beating Turkey," Portugal coach Fernando Santos said after the playoff draw. "If we get to the final, we'll start looking at how we'll win that. Obviously the final would be at home, but first we have to beat Turkey."
Italy manager Roberto Mancini is also focusing on the opponent his team will first face in the semi-final. "North Macedonia is a good team and if we win, we go to play away the final, in Turkey or Portugal. They are very strong," the Euro 2020 winner commented.