Bryson DeChambeau cruised to a 4-stroke victory at The Northern Trust on Sunday, but may have picked up something more valuable to him. Sure, he collected enough points in the first of four playoffs of the FedEx Cup to land at No. 1, but a bigger prize may be waiting for him in a couple of weeks.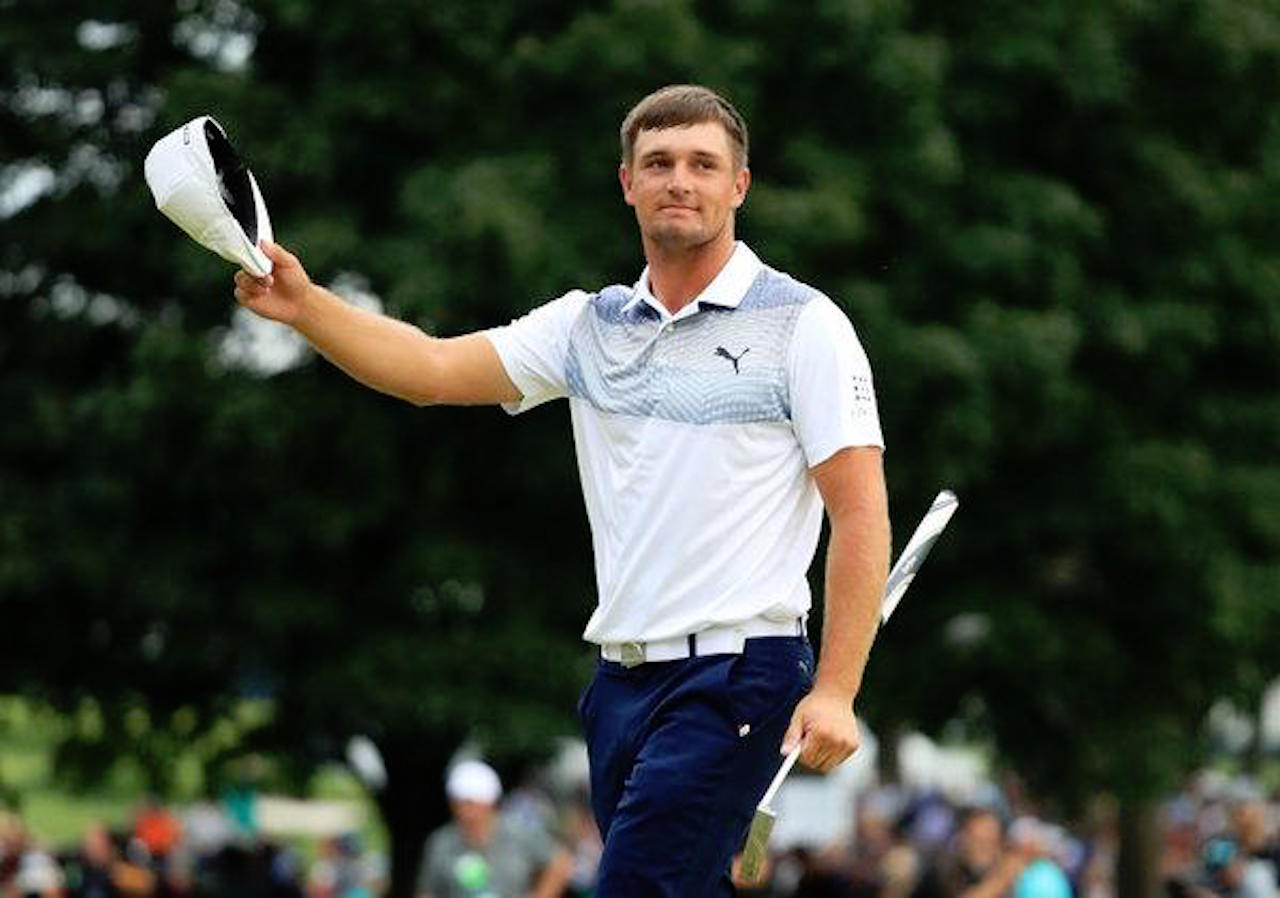 Ryder Cup captain Jim Furyk has four picks to round out the American team, and DeChambeau might have just impressed Furyk enough to secure one of those spots.
"I said I was a man on a mission yesterday, and hopefully he can see that," DeChambeau said about getting on the team. "I've got some grit and grind, and that even when I don't execute certain shots, I can get it done."
From Disappointment to Deliverance?
The top eight golfers in points after the PGA Championship received automatic berths onto the team that will battle the Europeans in France on Sept. 28. The USA team is a -145 favorite, while Europe is at +125.
Brooks Koepka, Dustin Johnson, Justin Thomas, Patrick Reed, Bubba Watson, Jordan Spieth, Rickie Fowler, and Webb Simpson are the automatic qualifiers for the 2018 U.S. team. DeChambeau finished ninth, and admitted not getting in the top eight motivated him to play well.
"It's been a lot of hard work this past month," DeChambeau said. "It's not been seamless, and you know, not making the top eight in The Ryder Cup, it was disappointing for sure."
Another player that is trying to get on the team is Tiger Woods, and said he believes DeChambeau deserves to be on the team.
"Those of us who know him, he's very fiery," Woods said. "We all know he's extremely intelligent, but his heart … he gives it everything he has and is always trying to get better. We are going overseas and we are going into a pretty hostile environment, so we want guys who are fiery. He's a tough kid."
Turning Heads at Northern Trust
DeChambeau started the tournament as an 80/1 pick, despite winning at the Memorial in June, and racking up six other top-10 finishes this season. He vaulted into the lead on Saturday, shooting a 63 for a four-shot advantage going into Sunday's final round.
"I knew if I wanted to be at the top of the leaderboard today, I'd have to take it deep," DeChambeau said on Saturday. "Fortunately that's what I did."
Though the lead got down to low as two in the final round, ended with a four shot difference between him and second-place finisher Tony Finau, who is also trying to secure one of the captain's picks for the Ryder Cup.
The odds for next week's second leg of the playoffs have not been released yet, but it is a safe bet that DeChambeau will have better odds at the Dell Technologies Championship than 80/1.
"That's great, I'm super stoked to be No. 1 right now, and see what next week and the weeks after hold," DeChambeau said.