The Philadelphia 76ers want to sign veteran forward and defensive specialist PJ Tucker, but they'll have to trade Matisse Thybulle to clear enough salary-cap space to make the deal happen and to have enough space to give James Harden a contract extension.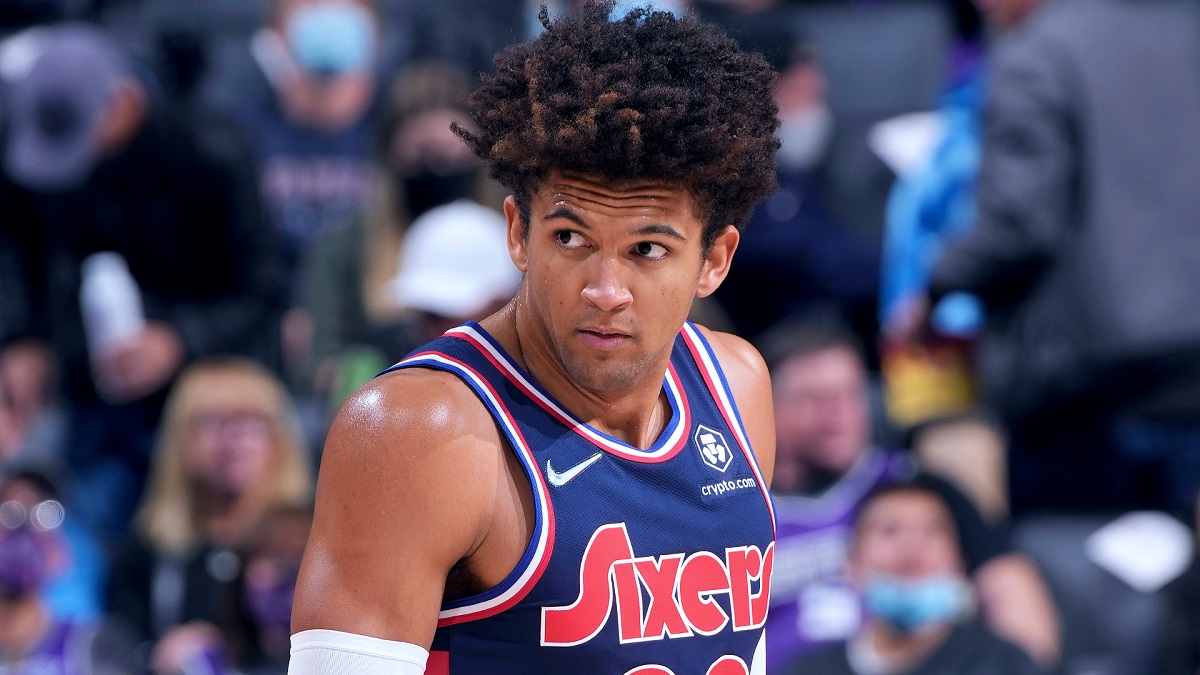 The 76ers are packaging Thybulle and the #23 pick in the 2022 NBA Draft. We recently reported that the 76ers were also trying to deal Danny Green and the #23 pick, but didn't attract much interest with the draft set for Thursday evening in Brooklyn.
In his third season with the 76ers, Thybulle averaged 5.7 points, 2.3 rebounds, and 1.1 assists per game. He appeared in 66 games with the 76ers and started in 50 of them while shooting an unimpressive 31.3% from 3-point land.
The 76ers finished last season with a 51-31 record. They secured the #4 seed in the Eastern Conference playoffs, but were picked off by the #1 Miami Heat in the conference semifinals after Joel Embiid missed two games with an orbital fracture and concussion.
The 76ers are +1500 odds to win the 2023 NBA Championship, and they're +700 odds to win the Eastern Conference next season.
Tucker opts out of Miami
Tucker declined a player option with the Miami Heat worth $7.4 million for next season. According to multiple reports, the 76ers will offer Tucker a three-year contract worth $30 million.
Tucker, 37, averaged 7.6 points, 5.5 rebounds, and 2.1 assists in 70 starts with the Miami Heat this past season. He also shot 41.5% from 3-point range. The 76ers believe Tucker is the type of veteran they need to help put them over the top and make them a true championship contender.
"He's just physical and he's tough" said Joel Embiid after the 76ers were eliminated by the Miami Heat in the playoffs. "Since I've been here, I'd be lying if I said we've had those types of guys. Nothing against what we have, it's just the truth. We never have PJ Tucker. That's really what I'm trying say."
Throwback tough guys like Draymond Green and Tucker are hard to find these days. The Milwaukee Bucks won a title in 2021 with Tucker on their roster, but he's the exact type of player they were lacking in this year's postseason. As one insider explained, the Bucks failed to repeat as NBA champions not because Khris Middleton injured his knee, but because they let Tucker leave Milwaukee.
Check out more NBA trade rumors.