The San Francisco 49ers lost two key starters in the opening game of the season after they held off a late rally to defeat the Detroit Lions 41-33 at Ford Field in Michigan. Running back Raheem Mostert will miss at least eight weeks for the 49ers due to a knee injury, while cornerback Jason Verrett is out for the remainder of the season with a torn ACL.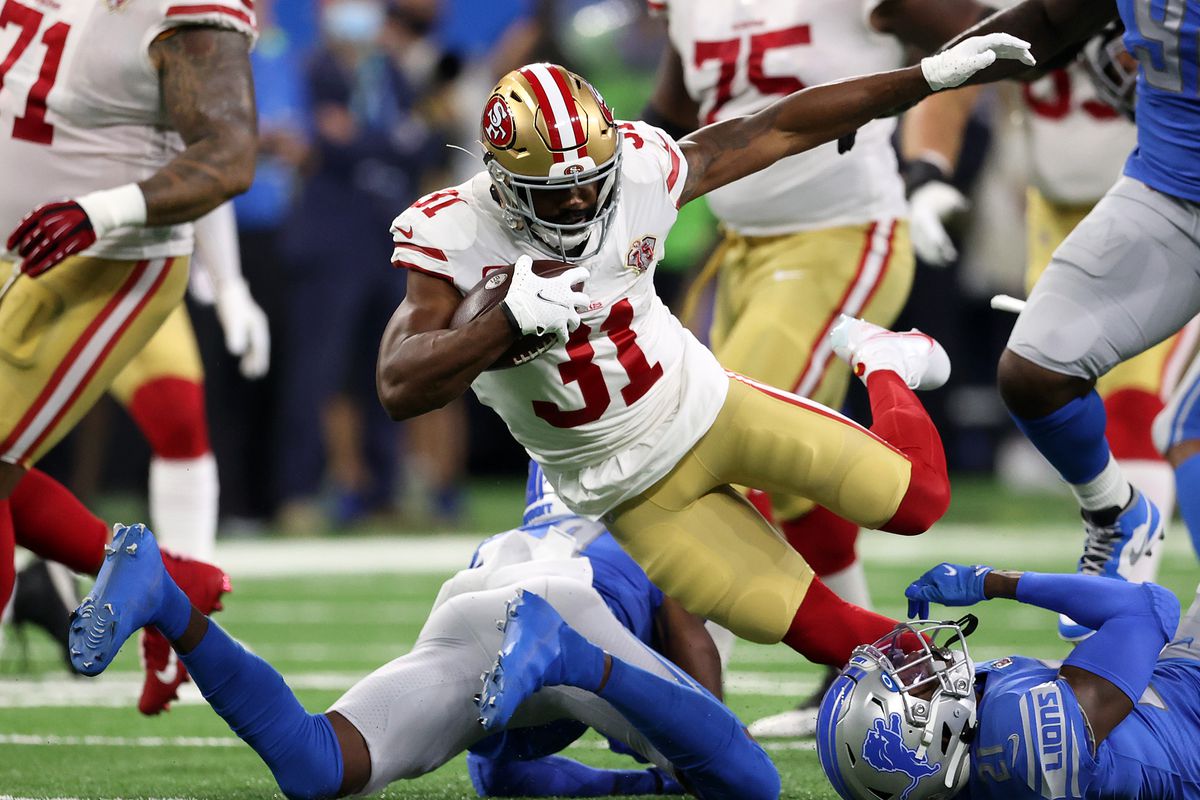 The 49ers blew a 28-point lead and allowed 23 points in the second half, including 16 points in the fourth quarter. The Lions' comeback fell short and they lost by eight points, but the Week 1 home dog beat the spread at +8.5 because the porous 49ers' defense allowed a backdoor cover.
Mostert rushed twice for 20 yards before his injury. Rookie Elijah Mitchell came off the bench and exploded for 104 yards and a touchdown on 19 carries in San Francisco's first victory of the season.
Mostert will undergo arthroscopic surgery to removed chipped cartilage. He expects to return for the second half of the season.
Mostert was an important part of San Francisco's committee of running backs that led them to a berth in Super Bowl 54, but he missed half of last year's season due to a high-ankle sprain. He appeared in just eight games with three combined touchdowns.
"That's part of football," said head coach Kyle Shanahan. "I'm not going to sit here and be a therapist to everyone about it. We got out of the (Detroit) game mostly healthy. It was two unfortunate things for both of them. Fortunately, we'll get Raheem back later this year, so we have got to make sure those guys hold down the fort while he's gone."
On the defensive end, the 49ers lost Verrett to an ACL injury for the rest of the season while he recovers from surgery to repair his right knee. Verrett blew out his left ACL in 2017 when he played for the Los Angeles Chargers. In 13 games last season, Verret intercepted two passes and racked up 50 tackles and 10 assisted tackles.
Check out OG's NFL injury report and find out who's currently on the IL.