The Atlanta Braves shut out the Houston Astros on Tuesday night to clinch the 2021 World Series, capturing their first title since 1995. Soon after, sportsbooks posted their first 2022 World Series odds, posting a list of usual suspects as the favorites to win the title next year.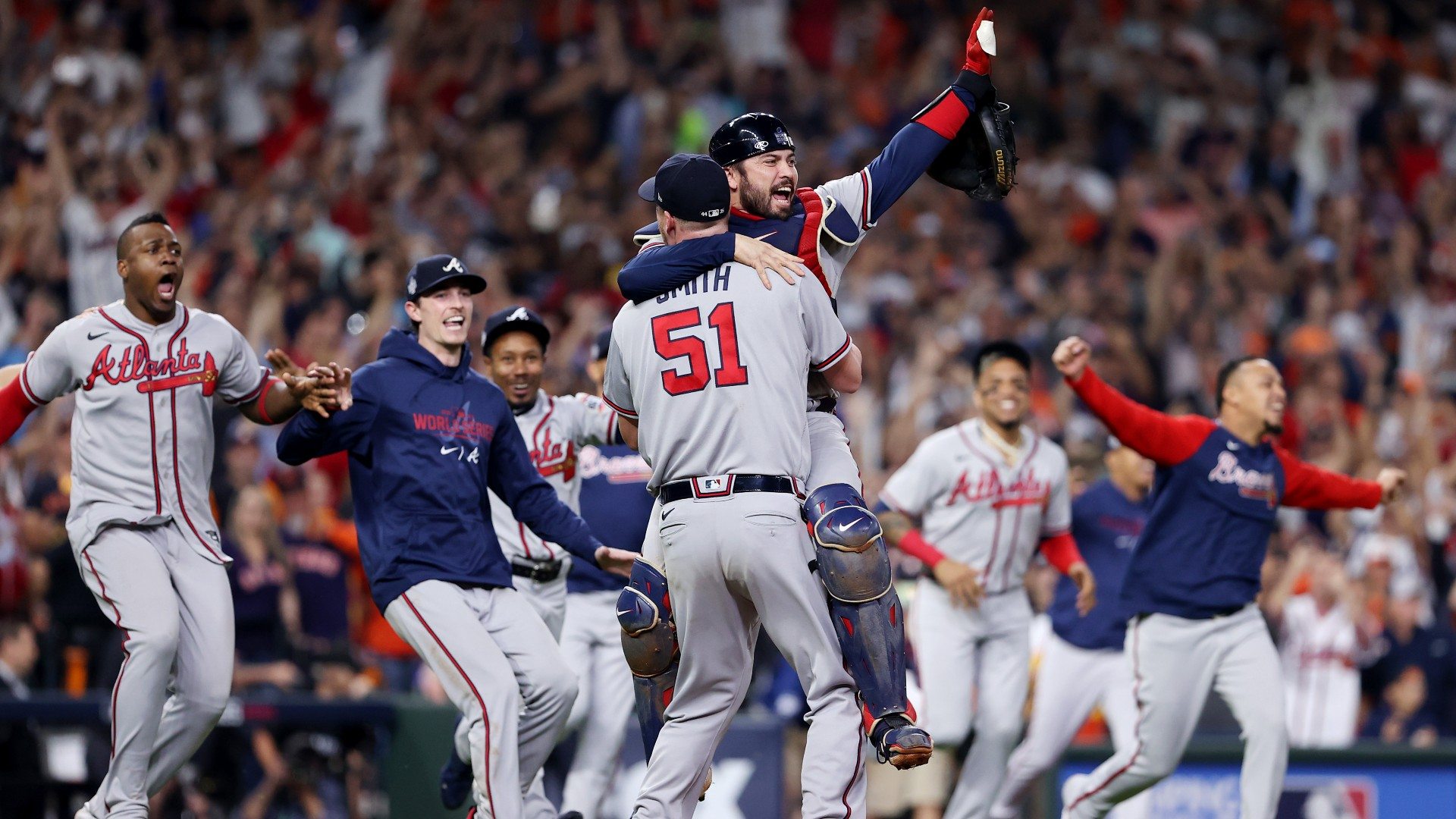 The Los Angeles Dodgers will once again come into the offseason as the World Series favorites, with DraftKings Sportsbook listing the 2020 champions at +550 odds.
Dodgers perennial World Series favorites
The Dodgers took that same position heading into the 2021 season, and remained the favorites until the Braves eliminated them in the NLCS.
The Astros start out as the +700 second pick after falling to the Braves in the World Series. They'll be followed by the New York Yankees (+900) and the Chicago White Sox (+1000), both playoff teams in 2021.
---
2022 World Series Odds (via DraftKings Sportsbook)
Los Angeles Dodgers: +550
Houston Astros: +700
New York Yankees: +900
Chicago White Sox: +1000
Atlanta Braves: +1200
Toronto Blue Jays: +1300
San Diego Padres: +1400
San Francisco Giants: +1500
Tampa Bay Rays: +1600
Boston Red Sox: +1600
---
Atlanta comes in as the +1200 fifth choice. The Braves had the worst record of any team to make the playoffs in either league, winning a surprisingly weak NL East to reach the postseason. Despite being a long shot to even get out of the National League playoffs, Atlanta knocked off the Brewers, Dodgers, and Astros in succession, never once facing an elimination game.
Other top contenders include the Toronto Blue Jays (+1300), San Diego Padres (+1400), and San Francisco Giants (+1500). The Padres disappointed in 2021, while the Giants emerged as the surprising team of the season, posting a league-best 107-55 record before falling to the Dodgers in a thrilling NLDS showdown.
Orioles, Pirates face long odds
At the opposite end of the spectrum, two teams share the dishonor of posting the longest 2022 World Series odds.
The Baltimore Orioles finished 52-110 in 2021, ranking last in the AL East for the fourth time in five years. Baltimore last reached the playoff as a wild card in 2016, and last won a playoff game in 2014, when they won the division and reached the ALCS. The Orioles head into the offseason as a +20000 long shot to win the World Series.
The Pittsburgh Pirates also sit at +20000 to win a championship in 2022. They are in the midst of an even longer drought than the Orioles, last making the playoffs in 2015. The Padres put up a 61-101 record in the 2021 season.