The NBA regular season tips off this evening as the league celebrates its 75th anniversary. The Brooklyn Nets are the consensus favorite to win the 2022 NBA championship at +200 odds, but the public has been heavily backing the Los Angeles Lakers and Golden State Warriors, with the defending champion Milwaukee Bucks getting a little bit of repeat love.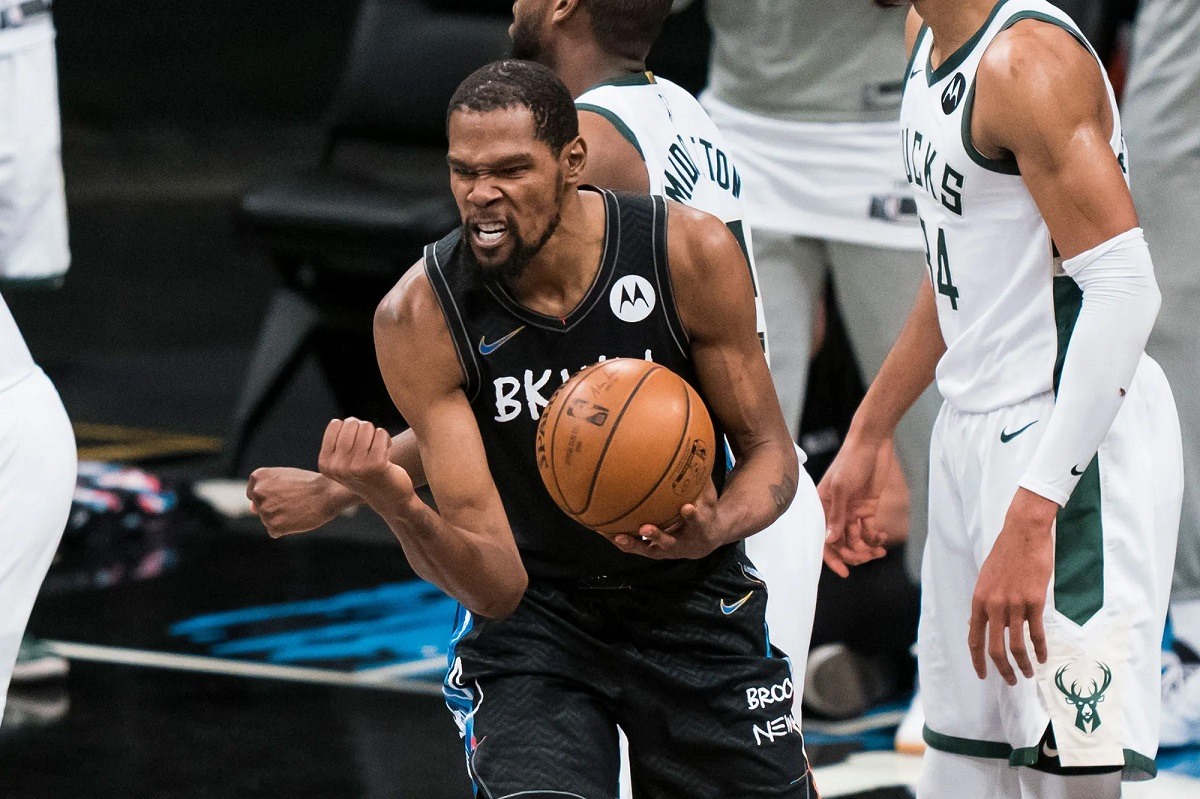 The Milwaukee Bucks are +900 odds to win the NBA championship in back-to-back years. The Lakers are +400 odds favorites to win their second championship in the last three years.
---
2022 NBA Championship Odds

Brooklyn Nets +200
LA Lakers +400
Milwaukee Bucks +900
Golden State Warriors +1100
Utah Jazz +1500
LA Clippers +1700
Phoenix Suns +1700
Philadelphia 76ers +2000
Denver Nuggets +2000
Miami Heat +2500
Dallas Mavericks +2800
Atlanta Hawks +3500
Boston Celtics +4000
Chicago Bulls +8000
Portland Trail Blazers +8000
Memphis Grizzlies +10000
New York Knicks +10000
Indiana Pacers +10000
New Orleans Pelicans +11000
Charlotte Hornets +18000
Washington Wizards +25000
Minnesota Timberwolves +25000
Toronto Raptors +25000
Sacramento Kings +25000
San Antonio Spurs +35000
Detroit Pistons +100000
Cleveland Cavaliers +100000
Houston Rockets +100000
Oklahoma City Thunder +100000
Orlando Magic +100000
---
The futures market hasn't seen any movement since the start of training camp, so the current championship odds are very similar.
Lakers, Bucks, Nets, or Warriors?
The Brooklyn Nets have been the betting favorite since the 2021 NBA playoffs concluded. They have the league's scariest Big 3 with Kevin Durant, James Harden, and Kyrie Irving. The Nets proved they really only need two-thirds of their holy trinity to make a run, and that might actually happen with an unvaccinated Irving. So long as Durant is healthy when the playoffs roll around, the Nets will be a popular betting pick to win their first championship.
The LA Lakers have a Big 3 consisting of LeBron James, Anthony Davis, and Russell Westbrook. If everyone can remain healthy, especially LeBron, the Lakers are the big favorites in the Western Conference.
Giannis "Greek Freak" Antetokounmpo and the Milwaukee Bucks took advantage of a banged-up Brooklyn Nets squad in last year's postseason, yet still needed seven games to knock out Durant and company. The Bucks aren't as hungry as last season, plus they'll have a huge target on their backs. You can still back them at +900 odds to win consecutive titles.
The Warriors are a betting favorite once again with the team expecting Klay Thompson to return after multiple injuries kept him off the court for the past two seasons. Thompson is still at least a month away from being clear to return to practice, so the Warriors will begin another season with just a half of the Splash Brothers. The Warriors have inflated odds at +1100 to win their first title since 2018.
Storylines to watch: Kyrie and Simmons
Kyrie Irving is currently unvaccinated, which means he'll miss all Nets' home games in Brooklyn due to NYC's indoor gym mandate. The Nets aren't forcing Irving to get vaccinated even though all of his teammates are vaxxed. In the meantime, he's not practicing with the team until he gets his shot(s) or NYC changes its health mandate.
"I hope that Kyrie, despite how strongly he feels about the vaccination, ultimately decides to get vaccinated," said NBA commissioner Adam Silver. "I'd love to see him play basketball this season. And I'd love to see the Brooklyn Nets have their full complement of players on the court."
Ben Simmons ended his holdout and finally reported to training camp with the Philadelphia 76ers, despite his desire to be traded ASAP. The 76ers were unable to unload the janky-shooting point guard for their hefty asking price, but hope they can work out a deal after the season starts.