The Global Gaming Expo (G2E) began on Monday at the Sands Convention Center in Las Vegas, and while exhibitors from around the world showed off products and information of interest to every corner of the gaming industry, it is sports betting that has dominated the discussion so far.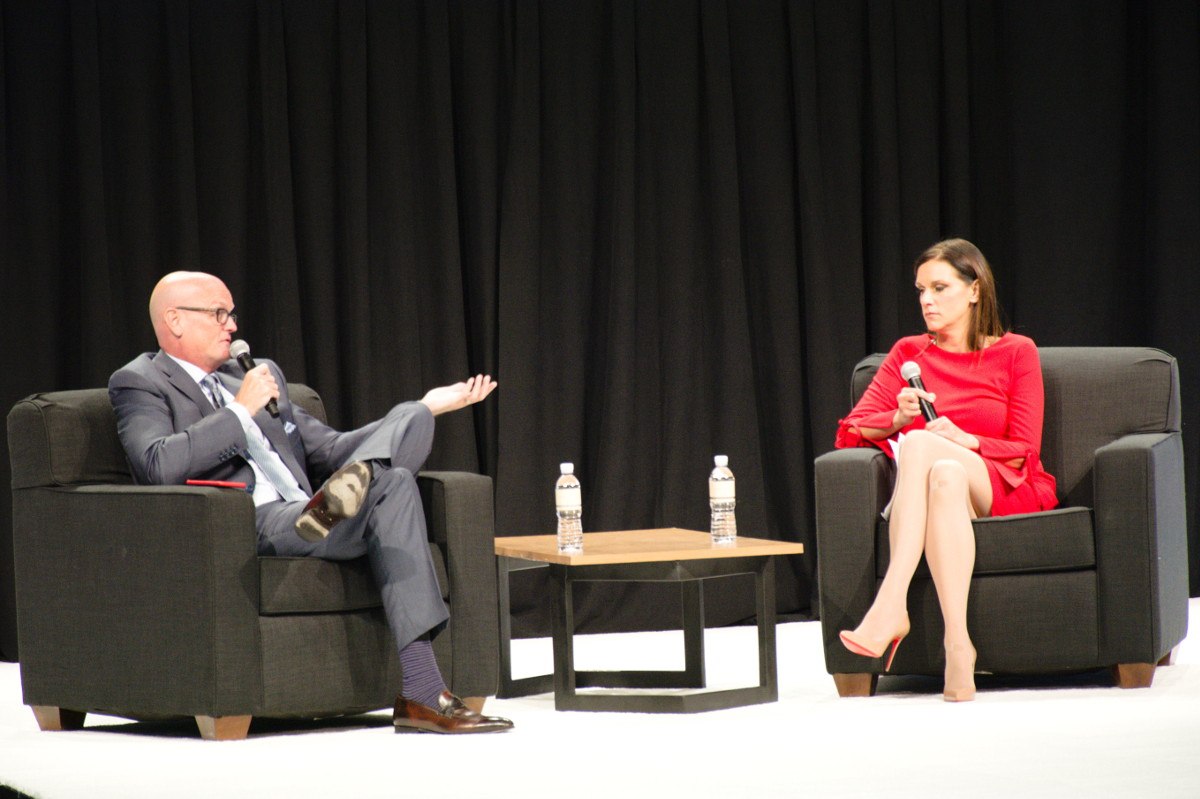 According to a report by the Las Vegas Review-Journal, there are eight educational sessions planned on sports betting at G2E this week, starting with a packed morning session on Monday that not only filled all of the chairs in the room, but included a standing room crowd ready to hear about the future of legalized sports betting in America.
'Electricity' Around Sports Betting at G2E
G2E event director Korbi Carrison told the Review-Journal that there has definitely been a shift to sports betting topics at this year's expo, thanks largely to the May Supreme Court decision that struck down the Professional and Amateur Sports Protection Act.
"There's a real electricity in the air around the sports betting topic," Carrison said. "Each state is deciding whether or not sports betting is right for them. At G2E, we're offering them a platform to educate themselves, network with other stakeholders and learn so they can make informed decisions."
Unlike the mixed testimony heard at sports betting hearings in front of Congress, the information presented at G2E has been mostly positive.
In a Monday panel, state and tribal gaming officials talked to attendees about how they were preparing for – or had already implemented – legal sports betting in their jurisdictions.  New Jersey Division of Gaming Enforcement director David Rebuck commented on the idea that some critics think state-by-state regulation will be a "race to the bottom" for the betting industry.
"The illegal market is massive in the US and has been for a long time," Rebuck said. "This is big and it's right in your face. People talk about a race to the bottom – the bottom is already there. We're raising it up."
Panelists weren't afraid to talk about some of the complications they've faced. For instance, Matthew Morgan, the director of gaming affairs for the Chickasaw Nation, noted that Native American tribes have been dealing with a more complex path towards offering sports betting in many states.
"We have a model compact which does not include anything about wagering on sports," Morgan told the audience.
Slane Pushes Back on Federal Oversight
On Tuesday, G2E hosted a panel titled "SCOTUS Decision: What the Ruling Actually Said and What It Means." Featuring American Gaming Association (AGA) Senior Vice President of Public Affairs Sara Slane and attorney Jonathan Cohn, the panel discussed not only the particulars of how New Jersey was able to win their case, but what that might mean going forward.
That included Slane referring back to the recent hearing in the House of Representatives, in which Representative Jim Sensenbrenner (R-Wisconsin) closed the proceedings by saying that everyone could agree that "for Congress to do nothing is the worst possible alternative."
"For whatever reason, at that point in time my microphone didn't work because I wanted to say, 'No, we don't all agree that Congress needs to get involved," Slane told the audience.
Other panels on sports betting included a discussion headlined by Slane and SportsCenter anchor Scott Van Pelt, as well as a look at how leagues, broadcasters, and other stakeholders could benefit from legalized wagering.