Two Pac-12 powerhouses with aspirations of making the College Football Playoff will square off in primetime on Saturday, as the Stanford Cardinal travels to take on the Oregon Ducks in Week 4 of the NCAA football season.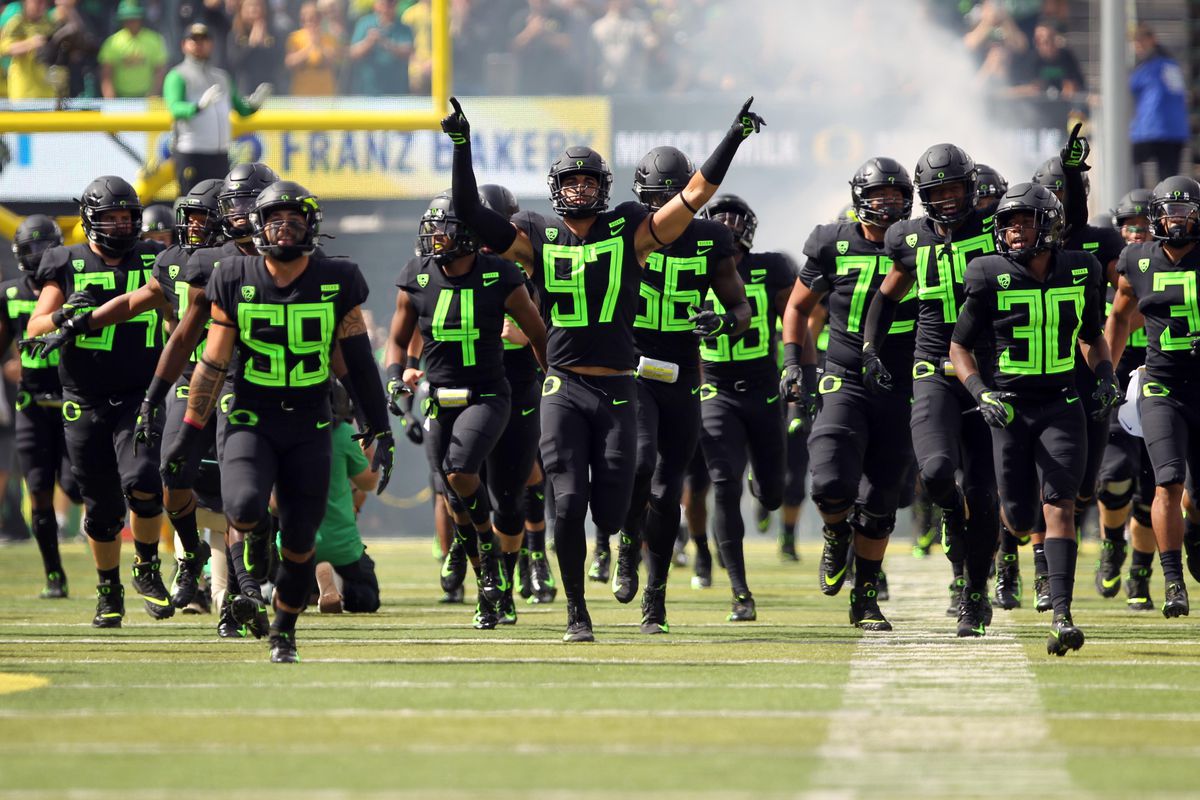 Both No. 7 Stanford (3-0) and No. 20 Oregon (3-0) come into the matchup undefeated, though that hasn't earned each team the same amount of respect from the coaches and media members who vote in national polls.
Stanford Favored Against Untested Ducks
Stanford already has a quality conference win on their schedule, beating USC 17-3 in Week 2 to stake their claim as one of the Pac-12's top teams. The Cardinal didn't look as sharp last week when they defeated FCS opponent UC Davis by a closer-than-expected 30-10 score – though the team played that game without Heisman Trophy candidate Bryce Love, as the running back sat out with an undisclosed injury.
"It wasn't perfect, but we played well," Stanford head coach David Shaw said after that game. "We are still growing – we have flashes of being really good and some flashes of not being really good."
Oregon, on the other hand, hasn't earn as much respect for their undefeated start. Big wins over Bowling Green and Portland State to start the year didn't carry a lot of weight, and a 35-22 win over winless San Jose State raised questions of how the team will perform when it starts to play much tougher opponents in its conference schedule.
That means that Saturday's game will be the first chance to see just how the Ducks stack up against elite competition. Bookmakers see this game as a tight contest: at Bwin, Stanford is a 2.5-point favorite over Oregon.
Alabama Faces First Ranked Opponent
The only other game between two ranked teams this weekend sees No. 22 Texas A&M (2-1) held to Tuscaloosa to face No. 1 Alabama (3-0).
The Crimson Tide once again look like championship contenders, racking up dominant victories over Louisville, Arkansas State, and Mississippi to start the year. So far, Alabama has outscored opponents 170-28 on the season.
But with Alabama set to play its first ranked opponent of the year, head coach Nick Saban is wary of a letdown from his team given how easy things have been so far. The Aggies only loss this season came to No. 2 Clemson in a 28-26 nail biter, showing that A&M can hang with anyone in the nation.
"They've got really good players in a lot of positions on both sides of the ball and special teams," Saban told reporters. "Obviously, that was pretty much the indication when they played Clemson. Probably had, arguably, a lot of opportunities to win the game and at the end it didn't really work out for them."
Despite that praise, Alabama (-26.5) is still heavily favored to blow out the Aggies at home – a line that's more of a sign of how dominant the Crimson Tide has been than one of disrespect for their opponents.
While there are no other Top 25 matchups this weekend, there are still games that could prove important for playoff positioning down the line.
No. 18 Wisconsin (-2.5) will look to rebound from a loss to BYU as they visit the undefeated Iowa Hawkeyes, while No. 17 TCU (-3.5) travels to take on a Texas squad that is coming off a huge 37-14 win over USC last weekend.