Dustin Johnson will enter the US Open this weekend at Shinnecock Hills as the No. 1 player in the world and coming off a win at the St. Jude Classic, making him the man to beat in the year's second major championship.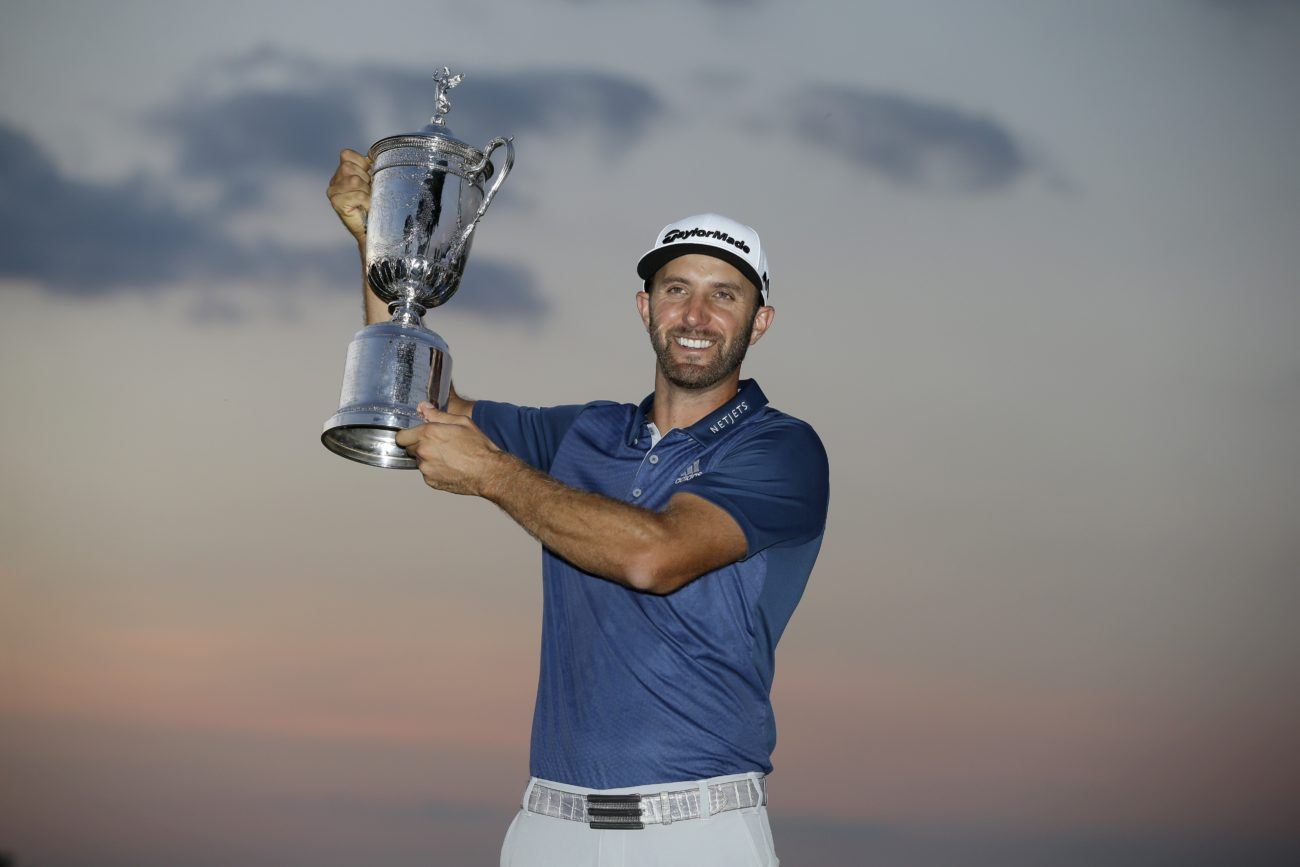 Johnson will have to reverse history, however, as no player has ever won the week before and then continued on to win the US Open as well.
Johnson in Top Form
In comments made after his win in Memphis, Johnson noted that this historic factoid wasn't scaring him heading into the weekend.
"Why not be the first one to do it?" Johnson said after his win. "I don't know why it hasn't happened but the US Open, it's a tough place to win."
Johnson does know a little bit about winning this particular tournament. His only major title came at the 2016 US Open at the Oakmont Country Club, when he finished three shots ahead of Jim Furyk, Shane Lowry, and Scott Piercy.
That was part of a Johnson's best season ever, and the US Open win came while he was in good form: he had two top-five finishes in the run up to the tournament in 2016. That history may be another reason why Johnson isn't buying into the idea that his win last week could be a negative.
"It was a very good decision for me to come here and play and keep my game really sharp," he told reporters. "So that definitely gives me a lot of confidence going into a US Open because you've got to drive it well, you've got to control your distance well, and you've got to hit really quality golf shots."
No Strangers to Controversy
Bookmakers are notoriously logical, so they're not discounting the No. 1 player in the world simply because history isn't on his side. In fact, he is a clear favorite at every online sportsbook, with Ladbrokes posting him as the 8/1 pick to take home his second US Open Championship Trophy.
Those aren't exactly overwhelming odds, but that's to be expected at the US Open, where there's never a sure thing. This is a tournament that has been marred by controversy in recent years, not to mention the last time the event was held at Shinnecock Hills.
During the final round of his 2016 win, Johnson was caught up in a controversy after his ball moved slightly before he addressed it for a putt on the fifth hole. An on-site official told him to continue playing, only for officials to later tell Johnson that he might be penalized, but that the decision wouldn't come until after he finished his round. Ultimately, the USGA gave him a one-shot penalty after the conclusion of the round, which did not impact the result.
The last time the US Open was at Shinnecock, players were outraged at the conditions, with the average score in the final round rising to 79.
Phil Mickelson, who needs a US Open championship to complete his career grand slam, remembers that tournament well, and has made it clear that he thinks the course will be fine, as long as the local staff retains control.
"I think it's a great hold until the USGA gets a hold of it," Mickelson told reporters when asked of the seventh hole at Shinnecock. "I'm concerned every time they get a hold of it."