Kyle Busch found winning so nice he'd like to do it twice, and the Las Vegas native is the favorite to win this week's NASCAR race at Sportbook.ag. The 32 year old is a 3/1 favorite to capture the Food City 500 on Sunday at Bristol Motor Speedway in Tennessee.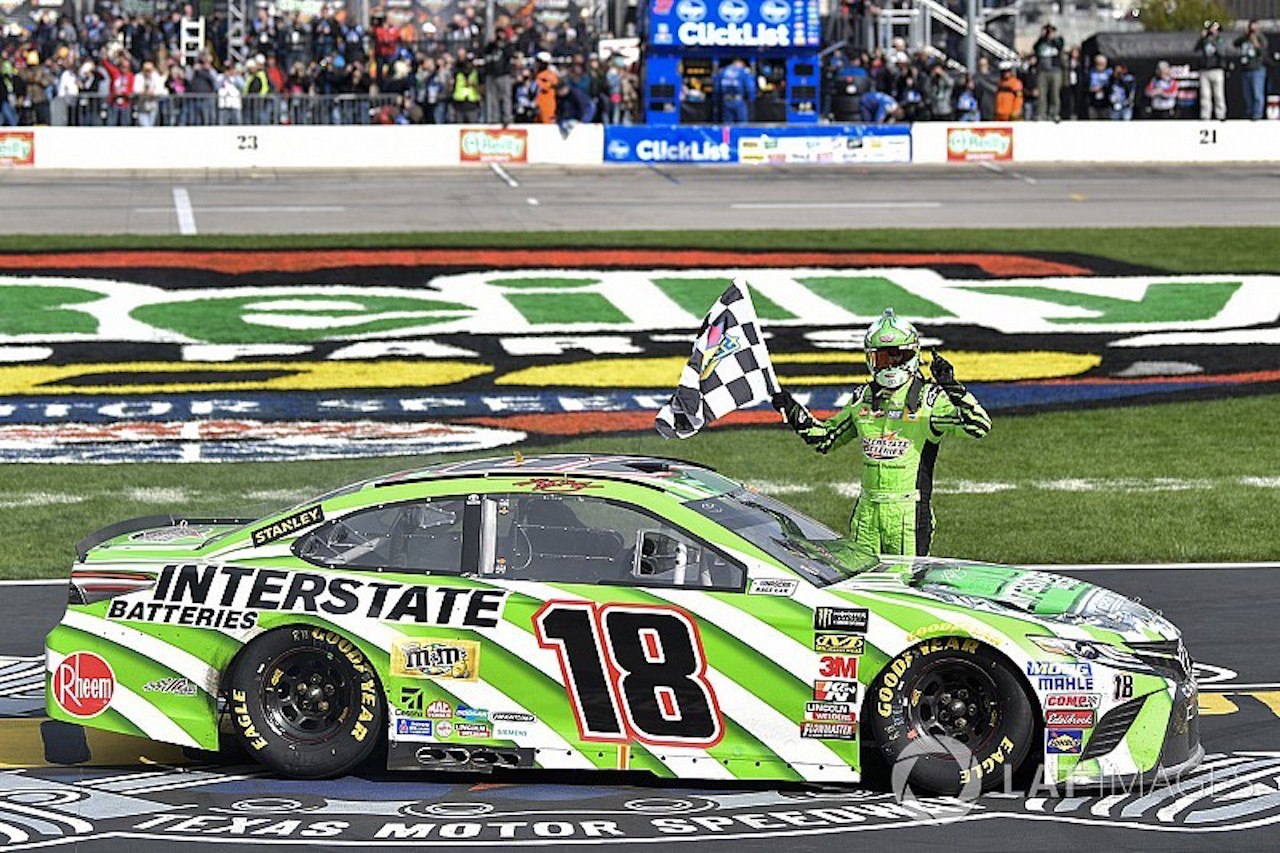 His main rival, Kevin Harvick, is next at 9/2. Kyle Larson follows at 6/1. The odds are a bit better at the Westgate Las Vegas SuperBook, where Busch is a + 350. Harvick is +450, and Martin Truex Jr. and Larson are +600.
Busch had finished second three times and third once this year, and was getting frustrated at not winning. He was happy to break through at the O'Reilly Auto Parts 500 at Texas Motor Speedway in Fort Worth, TX last week.
"Yeah, it was certainly a really good day for us," Busch said. "Our Interstate Batteries Camry was fast. We had good speed all day long. It was a little difficult to pass, especially when you got up to somebody, you play with that accordion effect from four to six lengths or so, just trying to get that guy to make a mistake in order to get under him, in order to get by him."
Rivalry Percolating
Two of his second-place finishes came to Harvick and the two battled at Texas Motor Speedway. After a restart on Lap 312, the two dueled the last 22 laps, but Busch prevailed.
"He was probably just a tick faster overall, but I just had to make sure to do everything I could to hit all my marks and everything to focus on making sure that I did the right things to block his air a little bit," Busch said.
Harvick, who has won three times this season, gave Busch credit for preventing him from getting his fourth.
"Kyle's car was good enough to where he could get out there and run pretty good in clean air," Harvick said. "It took us the whole run to be able to get everything back together and do everything we needed to do to make up a position. We weren't as good behind him as we were in front of him. His car would run fast enough. There is only so much you can make up."
Rolling with Momentum
Busch has won here six times, but last year was forced out on Lap 383 after an accident. He would like to erase last year's memory with a victory.
I definitely look forward to this weekend. We're hoping things will fall in place this weekend with our Skittles Camry and we get to victory lane there again. That's always the goal each weekend."
Despite only having one victory on the year, Busch is No. 1 in the Monster Energy Cup Series. The season-long driver contest is tight, with Busch holding a 38-point lead over Joey Lagano. Ryan Blaney is third, while Harvick is fourth. Last year's winner, Truex, is fifth.