The battle for online gambling legalization and/or regulation was fairly fierce in 2017 with lines clearly drawn between friends and foes. The issue seemed to polarize everyone from legislators to casino owners.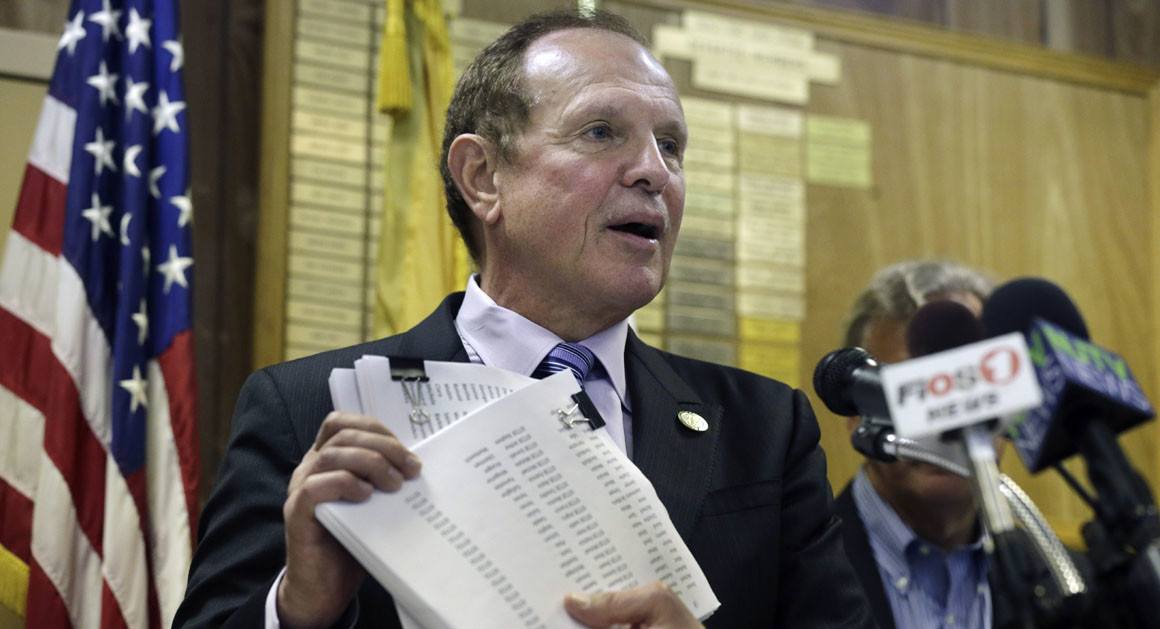 Many state governments saw it as a way to make up budget deficits and pushed for legislation allowing poker and casino games to be played on people's computers and phones. Those opposed to it claimed it is a short term solution and leads to crime and addiction.
Below are some of the most newsworthy proponents and opponents of online gambling in 2017.
Friends
Ray Lesniak
The New Jersey state senator (D-District 20) has long been a advocate of the activity and his state is one of three that has some form of legalized online gambling, with Nevada and Delaware the other two. Legal in the Garden State since 2013, he proposed a bill in August that would open up the state's casino and poker sites to players from other states and countries. One of the sticking points is current law that mandates servers must be located in Atlantic City, but the congressman said his bill would remove that provision.
David Leyonhjelm
The Australian Liberal Democrat senator has been leading an uphill battle against his contemporaries to allow online sports betting and poker to operate in the country. He decried the Interactive Gambling Amendment Bill 2016 and it looked like he had lost the battle in March when it was passed. He kept fighting and in September got the government to allow people to play poker in the country. He will now work to get restrictions lifted on sports betting.
Tom Wolf
The Pennsylvania governor signed legislation in October that approved significant expansion to the state's already burgeoning casino industry. The law allows online gambling as well as 10 mini-casinos and slot machines at airports and truck stops to join the already 12 established venues. Wolf said it was a way to balance the budget without raising taxes. The Keystone State is expected to receive approximately $200 million annually from casino license fees and taxes on higher gambling losses. They were already the second leading state in casino gross revenue behind Nevada and last year was No. 1 in tax revenue from casinos, netting $1.4 billion.
Foes
Sheldon Adelson
The casino magnate has been a vociferous and long time opponent to online gambling, funding campaigns of congressmen who will vote his way and spending millions in donations to state and federal representatives.
He has donated millions in the effort to stop online gambling and the Restoration of America's Wire Act (RAWA). His efforts have largely been in vain and with Pennsylvania approving a sweeping expansion of both online and land-based gambling, the issue might be dead.
One small victory for Adelson was Senators Lindsey Graham (R-SC) and Dianne Feinstein (D-CA) coauthored a letter to the Department of Justice in November requesting RAWA be reinstated, but it was seen as a largely symbolic gesture and not expected to have much impact.
Jeff Sessions
President Trump's attorney general has publicly opposed internet gambling and said at his confirmation hearing that he supports RAWA. In April, he said he would revisit the law with the intention of reinstating it. But as of December, he had taking no action and the Pennsylvania's gambling expansion law and the Supreme Court case on sports betting, that was heard on Dec. 4, will probably make him decline to act.
Rodrigo Duterte
The Philippines president has been against internet gambling and has cracked down on companies doing business in his country. In April, he directed his staff to tell building owners not to accept new leases or renew rental contracts from online gambling operators. In September, police raided a suspected operation in Cebu City and arrested nine South Korean nationals.