As Kentucky Derby winner Always Dreaming is looking to win the second leg of the Triple Crown, those searching for value might have to dig rather deep to come up with a worthwhile bet. Odds are definitely not in the favor of those going online to put some money down on the race.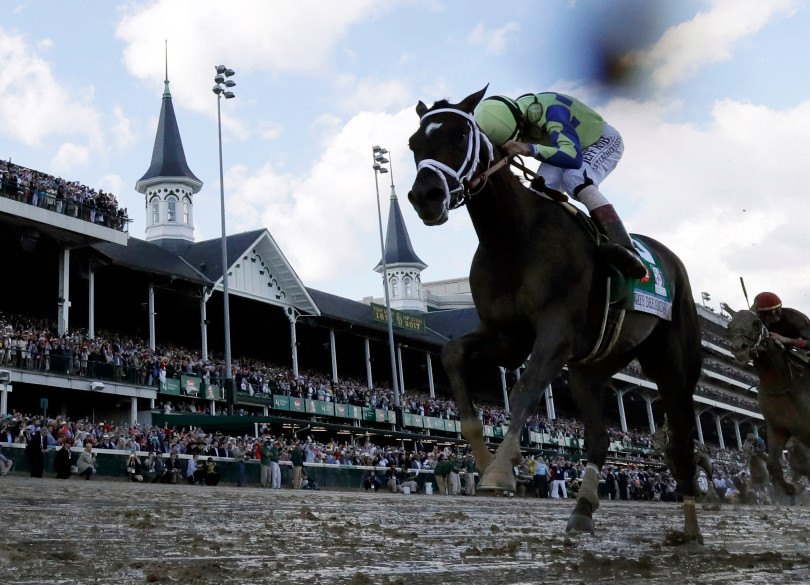 The 3 year old is the darling of the online books with odds ranging from even money to 10-11. The popular spot is 4-5 with three internet sites taking that line. Classic Empire, who was the early favorite at the Kentucky Derby is next at 4-1. The two horses will be side by side at the Preakness. Always Dreaming has the No. 4 post and Classic Empire has the No. 5 spot.
Betting on the top choice is rarely a wise move and might be disastrous in this spot. The horse has several factors that can't be overlooked.
Definitely No Lock
There are a few items that should jump out at handicappers that may make people shy away from the favorite. Neither jockey, John Velazquez, or trainer Pletcher, have won this race, his rest time is usually a month and he is being asked to go after a two-week break, and since 1977 there have only been three Triple Crown winners: Seattle Slew (1977), Affirmed (1978) and American Pharaoh (2015).
The biggest variable might be the track conditions. This is the shortest race of the three at 1 3/16 lengths and the layout will be fast. That will favor the second pick, Classic Empire and long shot Gunnevera, both considered speedsters.
Gunnevera ran a horrible race at Churchill Downs, starting wide and was never able to catch up in the mud. Better weather and a field of 10 horses, as opposed to 20, will give him a chance to pull off the upset.
Looking Down the Sheet
Getting any real value on Classic Empire is also difficult, but the early favorite at the Kentucky Derby fits in nicely as the second choice. The opening line was 4-1 on most sites, but there are a couple that are dangling 9-2 and that could be enticing.
At 15-1, Gunnevera might be worth a look. Paddy Power has him at 16-1 and an exacta box with the two favorites might be a profitable play. He has had impressive workouts leading up to the race.
Another derby entrant that chose to come to the Baltimore race track was Hence. He is at 20-1 and finished 11th two weeks ago.