Bill Russell, who was considered the GOAT before the acronym was ever created and who won 11 NBA championships with the Boston Celtics, passed away at 88.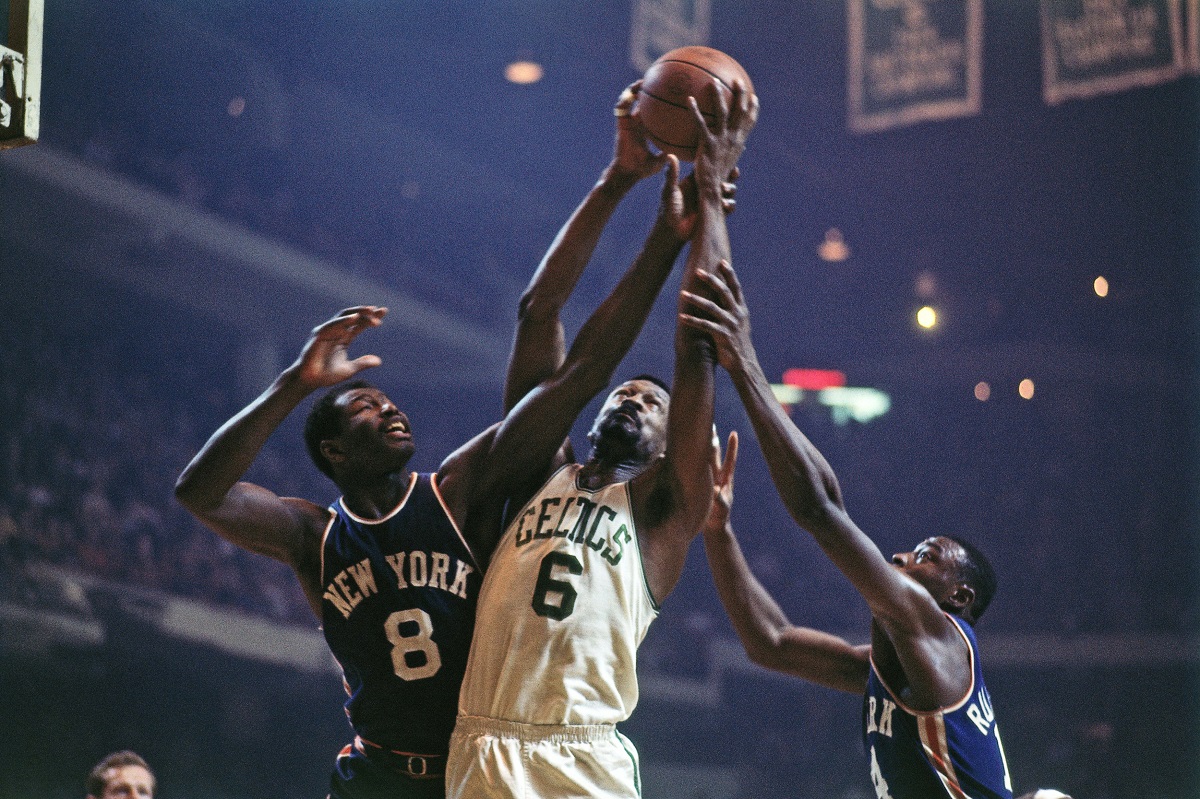 There's a hackneyed phrase used in old newsrooms, "Print the legend." In the case of Russell, his statistics speak for themselves. This is the same guy who once tallied a 30/40 game in Game 7 of the NBA Finals with 30 points and 40 rebounds. Russell also broke the color barrier as the first black head coach in NBA history.
No other American professional athlete won more championships than Russell with 11 NBA titles. If you count the two championships he won in college, plus the 1956 Olympics, Russell was a gold medalist and 13-time champion in a 15-year span. Remarkable. Incredible. GOAT, indeed.
Russell was the star player during the Celtics dynasty that won eight-consecutive championships. Michael Jordan with the Chicago Bulls only won six titles, but Russell won more titles in a single stretch than Jordan did over his career.
An announcement… pic.twitter.com/KMJ7pG4R5Z

— TheBillRussell (@RealBillRussell) July 31, 2022
Russell: Celtics Legend
The St. Louis Hawks drafted Russell — a 6-foot-10 center — with the #2 overall pick in 1956 out of San Francisco, where he led the Dons to back-to-back college championships in 1955 and 1956. Russell was named the best basketball player in the collegiate ranks in 1956, at a time when college hoops were more popular than the NBA.
On the day of the 1956 NBA Draft, Red Auerbach traded Ed Macauley and Cliff Hagan to the Hawks in exchange for Russell. The rest is history. The Celtics won the NBA championship in 1957 and then rattled off eight-consecutive titles between 1959 and 1965. The Celtics added two more titles in 1968 and 1969, after which Russell retired. He left after only 13 seasons, but had spent the last three as a player-coach.
Russell became the NBA's first black head coach. He spent time in the 1970s coaching the Seattle SuperSonics and had a stint coaching the Sacramento Kings in the mid-1980s.
During his 13 seasons with the Celtics, Russell won 11 championships. He was named to the All-Star team 12 times and earned five MVP trophies. Russell was also a four-time rebounding champion, which he was more proud of than his five MVPs. He finished his career averaging 22.5 rebounds per game.
Most rings by an MVP:

6 — Jordan, Kareem, Cousy
7
8
9
10
11 — Bill Russell

Russell has won more rings in a row (8) than other MVPs in history have won in their careers. pic.twitter.com/BpuzKoQblF

— StatMuse (@statmuse) July 31, 2022