Following Ole Gunnar Solskjaer's sacking, Manchester United have approached Zinedine Zidane to become their manager. According to BBC sources, the Frenchman isn't interested in becoming the boss at Old Trafford right now.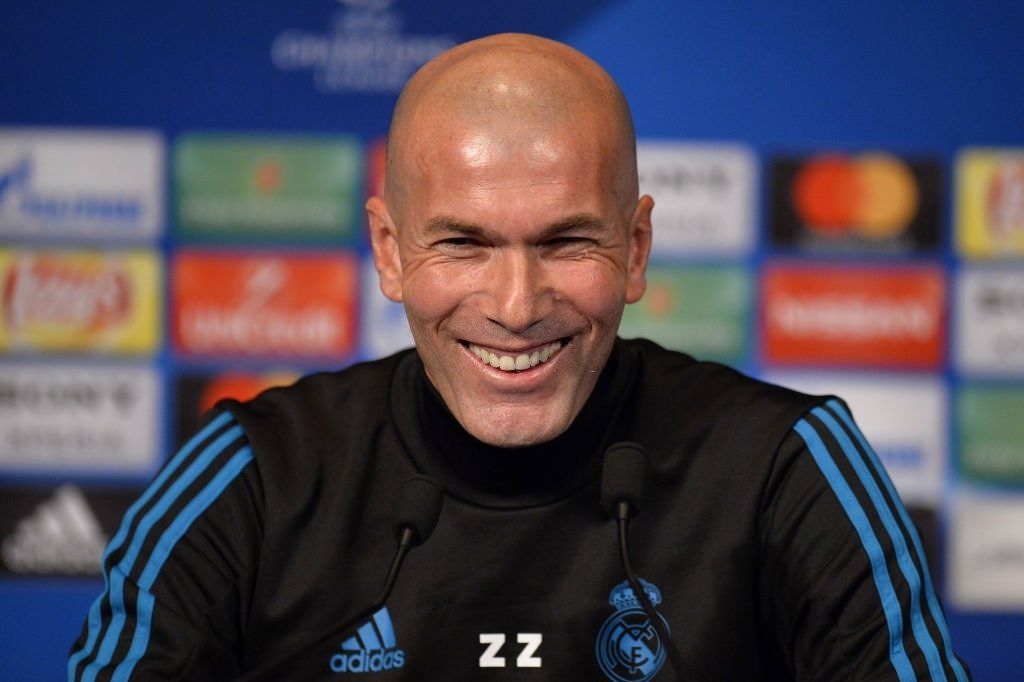 Zidane has been a free agent since May when he left Real Madrid, and the 49-year old reportedly feels more attraction toward the Paris Saint-Germain hot seat. Various sources have written over the past 24 hours about the possibility of Mauricio Pochettino heading to Manchester United, with Zidane taking his place at PSG once that position becomes available.
PSG isn't expected to make any move toward Zidane at the moment, as Pochettino is fully backed by the board. The Argentinian isn't so sure that his immediate future should be in Paris, however. Pochettino is reportedly tempted by the Manchester United job, and the BBC writes that he "is less than completely happy with the setup at PSG, where his role is essentially that of first-team coach, with all broader club and footballing issues handled by sporting director Leonardo [Araújo]."
Pochettino enjoyed life in the Premier League at Tottenham and Southampton, and would be keen to make his way back. Since he took over at PSG, less than a year ago, Pochettino has been living in a hotel in Paris while his family remains in London.
As of now, Manchester United isn't thought to have made any sort of official approach to hiring Pochettino.
United's shortlist to replace Solskjaer: Rodgers, Pochettino, Ten Hag
Leicester manager Brendan Rodgers is at +250 to become United's next permanent manager, with Pochettino second in the chase at +500. Zidane is now at +800, while caretaker Michael Carrick stands at +350. Ajax boss Erik Ten Hag is seen as a marginal favorite at +800, while Ralf Ragnick, one of the most interesting options on the United shortlist, is at +1,000.
Current Spain national team coach Luis Enrique sits even further behind at +1,500, with ex-France and PSG coach Laurent Blanc at +1,900.
United will face Villarreal in a crucial Champions League clash on Tuesday evening. If they lose, the Red Devils could fall outside the two Round of 16 places in its group ahead of the last round of games. For this to happen, Italian side Atalanta needs to win away in Bern against Young Boys, with United getting beaten in Villarreal. The hosts are at +175 to win, with United at +150 and a draw at +240.