The 2019 FIFA Women's World Cup begins on Friday, with host France and defending champion the United States among the favorites to walk away with a world championship.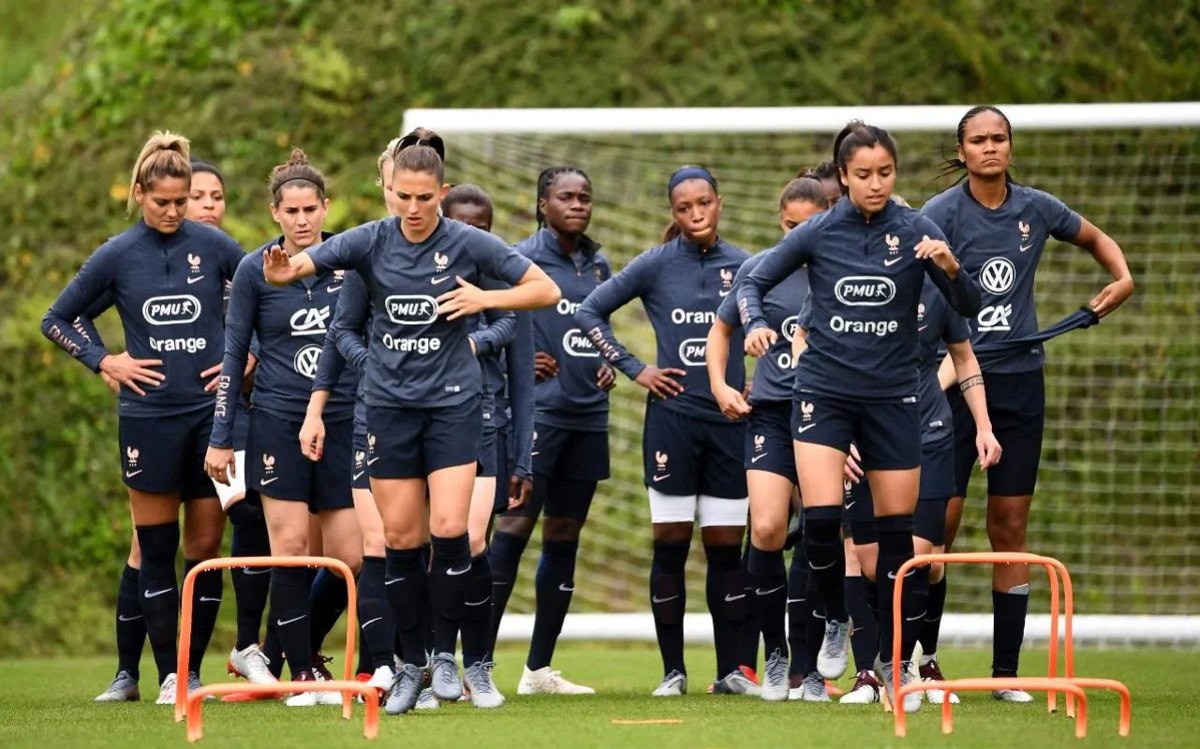 The 24-team tournament could prove to be the deepest Women's World Cup yet, with several teams capable of potentially winning the title if things break their way.
France Favored at Home
As is often the case in women's soccer, the conversation will begin with the United States. The defending champions bring back yet another formidable squad, with existing stars like Alex Morgan, Megan Rapinoe, and Carli Lloyd being supplemented by younger talents who could becomes stars in their own right at the World Cup.
But while the Americans come in confident, even they admit that they might not be the team to beat entering the competition. Instead, that honor may go to France, which arguably brings an equally talented team to the tournament and enjoys home field advantage.
"I think they are, in my opinion, the favorite, for sure," Rapinoe told ESPN. "I don't say that to play mind games. They're a fantastic team. They're home. They're going to have, obviously, a home crowd with them every time…for me, I consider them the favorites and I feel like all the pressure is on them."
The French have shown they can play with anyone in the world, including the United States. They scored a 3-1 victory over the USA at Le Havre earlier this year, and have a win and a draw against the Americans on US soil in recent years.
France has been dominant in their recent friendlies, winning 10 of 11 dating back to September 2018. But their best World Cup finish was a fourth place result in 2011, and they have never advanced past the quarterfinals of the European Championship, meaning France will have to break new ground if it wants to bring home its first major women's trophy.
"This is what every player dreams of, being the captain of your country in a World Cup on home soil," French captain Amandine Henry told ESPN. "I saw Hugo Lloris lifting the [Men's World Cup] trophy last summer in Moscow. I want to have that feeling too."
According to William Hill, France (7/2) is considered to be the slightest of favorites over the United States (7/2) to lift the trophy. But there are a number of other nations that will enter the Women's World Cup thinking they have every opportunity to walk away as winners.
A Wide Open Women's World Cup
Chief among those may be Germany (11/2). Ranked No. 2 in the world behind the United States, the two-time World Cup champions beat France away in February, proving they belong in the conversation over who should be the tournament favorites.
"The current title holder USA is the favorite. But also France as hosts are a big favorite with the home crowd behind them," German goalkeeper Almuth Schult told 90min.de. "There are also many emerging nations, such as Japan, Brazil, Canada, Australia. Of course we also belong, as second in the world rankings."
Not mentioned on that list was England (7/1), which is listed as the fourth choice at most sportsbooks. William Hill also gives significant credit to the Netherlands (12/1), Japan (14/1), and Australia (16/1).
The Women's World Cup champion will be determined on July 7, when the final is played in Lyon.