With the other four British Classic races postponed due to the COVID-19 pandemic, Royal Ascot plans on racing ahead with its June 16 opening for now – albeit behind closed doors.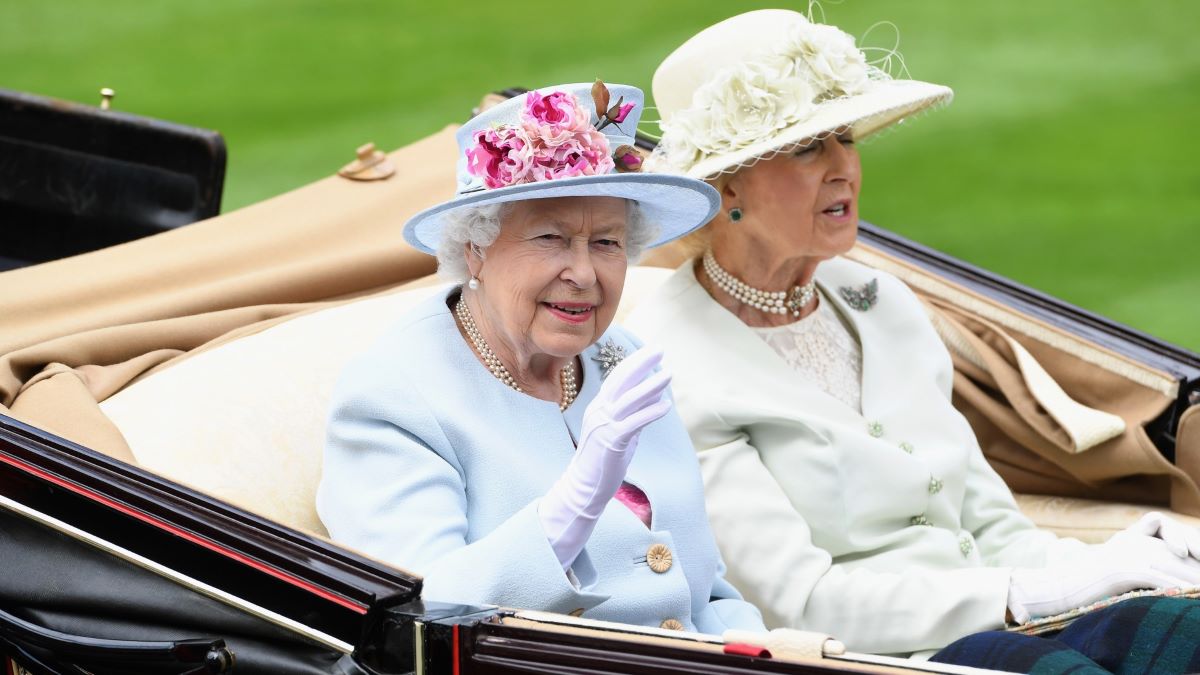 This announcement came almost simultaneously with Jockey Club officials postponing the first four Classic races on the British racing calendar: the 1,000 and 2,000 Guineas at Newmarket, and the Derby and Oaks at Epsom. The Guineas were set for May 2 and 3, with the Derby and Oaks, scheduled for June 5 and 6.
Those races were postponed indefinitely, although Jockey Club Racecourses officials said in a statement they are in talks with the British Horseracing Authority and other key stakeholders to reschedule the first four Classics at later dates, "once racing has resumed in Britain."
Rescheduling Royal Ascot Not Likely
While those races have some leeway in rescheduling, running the Royal Ascot meet outside of its traditional mid-June window isn't an option according to officials. Pushing the event back even a month to mid or late-July would run into races for 2- and 3-year-old thoroughbreds who use those races for development. In turn, pushing those races back would conflict with other races at other tracks.
"It may prove possible to run without an on-track audience, dependent on government policy and clearance from the British Horseracing Authority, which for now, has shut down all racing," Ascot Chief Executive Guy Henderson said in a statement.
"This would be for the benefit of the industry, our valued partners and suppliers, and our television audiences at home and internationally. Planning for this is now our complete focus and we will update on progress as and when we can."
Whether Royal Ascot's 109-year tradition continues behind closed doors or goes on hiatus in 2020 is a decision with many moving parts. There's the coronavirus curve flattening out enough to allow government and public policy officials to green-light racing, along with stringent health protocols anchored in place to create a safe environment for both officials and participants.
The Queen Has The Final Word
There's one other, rather important, variable – Queen Elizabeth II. As the owner of Ascot, the Queen, who turns 94 next month and who has never missed a Royal Ascot meet in her 68 years on the British throne, has the final say. That Ascot officials are comfortable enough going public with cautious optimism about racing means the Queen is comfortable with the idea.
Should racing go ahead at Royal Ascot, even the Queen may exercise prudence and not attend. As Ascot's owner, she does, however, have the option to attend what is believed to be her favorite event.
Even so, racing behind closed doors comes at considerable expense to Ascot. The Royal meeting is insured, but other costs are not. Much of Ascot's income comes from hospitality and the lack of 70,000 well-dressed, free-spending spectators produces what track officials call "a challenging year" that will reduce prize money.
Logistics May Keep American Participation Down
Issues related to the current health crisis may also reduce American participation in the meet because of the travel issues involved in shipping horses over the Atlantic during a pandemic.
Over the past decade or so, American trainers and jockeys discovered Royal Ascot, along with executives at NBC Sports Network, which televises the meet in the United States. Victor Espinoza, who rode American Pharaoh to the 2015 Triple Crown, won the 2014 Windsor Castle Stakes on Hootenanny.
Wesley Ward, who trained Hootenanny, is the most prominent American trainer at Royal Ascot. Last year, his Kimari finished second in the Grade 2 Queen Mary Stakes at Royal Ascot. Last week, Kimari won the Purple Martin Stakes at Oaklawn Park.
"The pandemic will have a significant financial impact on our business in 2020, along with so many others," Henderson said. "Nevertheless, Ascot racecourse will come through this crisis and we look forward to being able to welcome racegoers back when it is safe to do so."