Winx, the first lady of horse racing, puts her 29-race winning streak on the line Saturday in the Apollo Stakes at Royal Randwick near Sydney.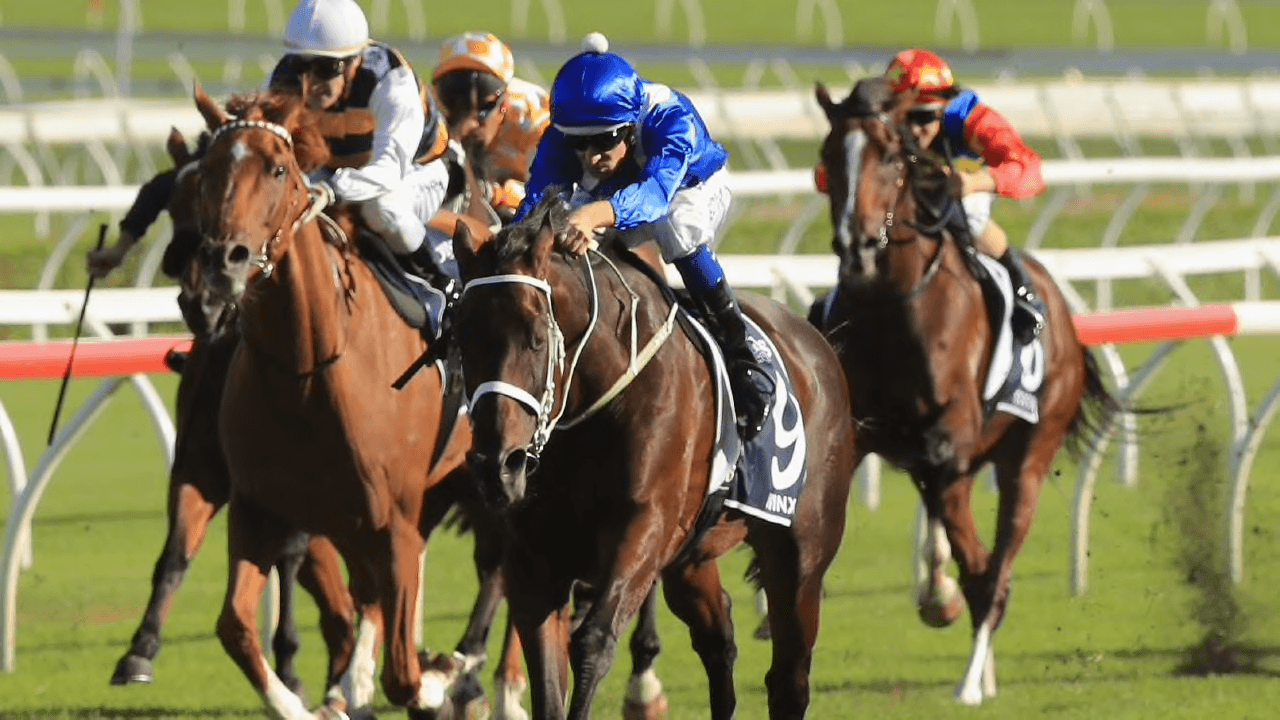 Post time in the US is 11:50 pm ET Friday. TVG is telecasting the race live.
The Aussie-based daughter of Street Cry is expected to make four more starts before her retirement, climaxing in the Queen Elizabeth Stakes April 13, also at Royal Randwick.
Here's a retrospective of her run in that race last year, where she booked her 25th consecutive win:
Winx: A Mare Beyond Compare
Nearly every superlative possible has ben used to describe Winx. Last month she was named as the 2018's co-winner of World Best Race Horse award, tied with the British-based Cracksman. Swiss watchmaker Longines sponsors the prestigious honor decided by a panel of international handicappers. American star Accelerate, who lost Horse of the Year honors to Triple Crown winner Justify, finished third. Justify finished tied for 8th in the Longines' rankings.
Both Cracksman and Accelerate are no longer in training having adjourned to new careers at stud.
Winx, now racing's "grande dame" at 8 years old, is known for her fiery turn of foot and come-from-behind style that has thrust her to the lengthy winning streak dating back to May 2015.
Despite largely facing only local competition in her long, carefully managed career, Winx has achieved international super star status winning a world record 22 Group 1 races. Winx detractors note that five of her seven Apollo Stakes rivals are stablemates, also trained by Chris Waller. She has never raced in the Northern Hemisphere.
'The Clapper' Gives Her One More Go
Of note in the race is Happy Clapper, another popular local runner. He's achieved a high level of notoriety by finishing behind Winx in eight previous meetings. Once more, local handicappers say Happy Clapper appears to be Winx's main competition in the Apollo.
From Happy Clapper's trainer Pat Webster:
"I'm not happy to have to take on Winx, I'm never happy having to go up against her but 'The Clapper' does run well at Randwick and we have to start somewhere. Winx is a champion, the best I've seen, and if he can run second or third to her we know we are on track."
As usual, Winx, the prohibitive favorite, is ridden by regular jockey Hugh Bowman. The Apollo is contested on grass at 1400 meters or about seven furlong (7/8 of a mile). She'll leave the gate from post position five.