Chelsea's two major goals of the campaign remain conquering another Champions League and the Premier League trophy. Right now, they aren't favorites in either competition.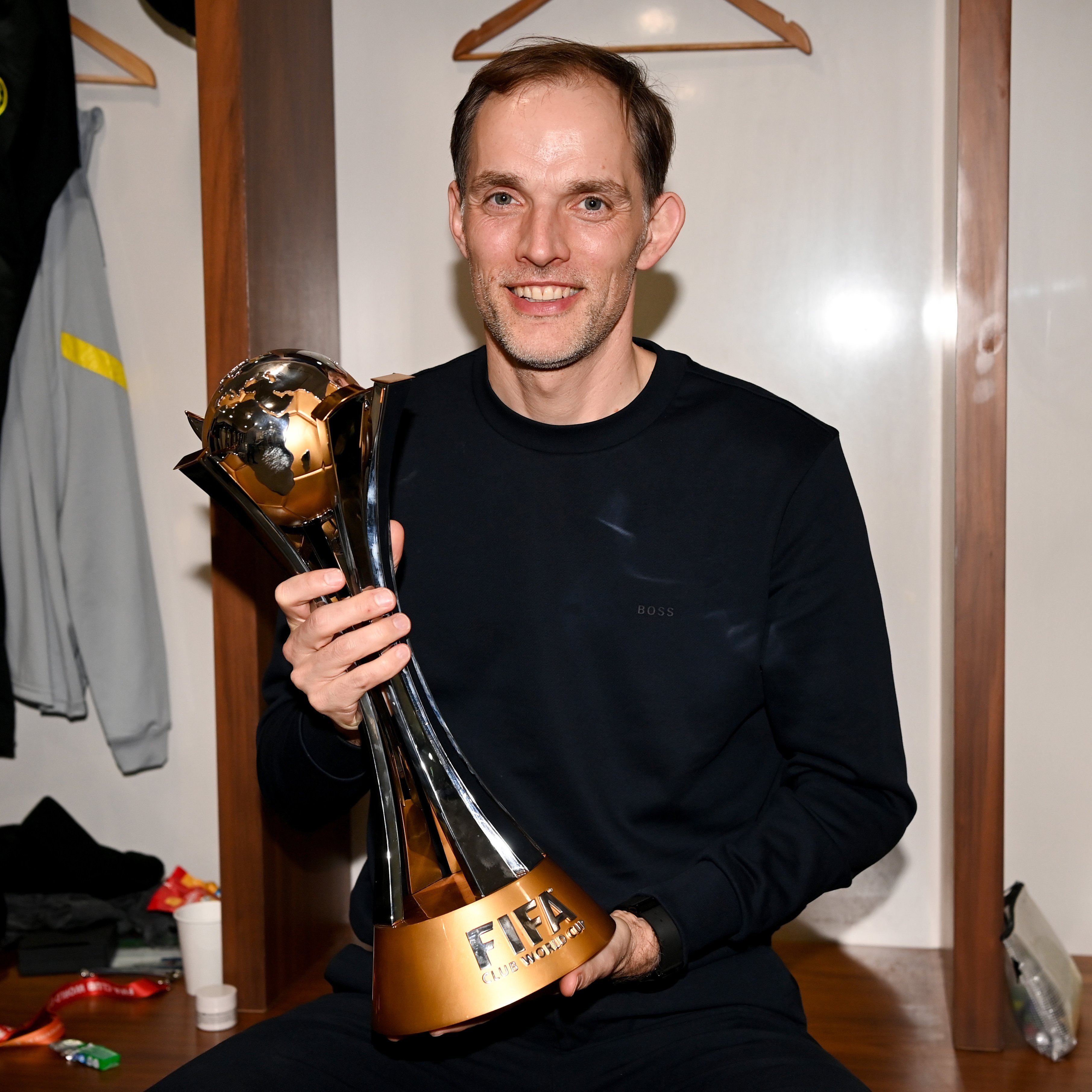 Chelsea won the Club World Cup after beating Brazilian side Palmeiras 2-1 in Abu Dhabi. It was a complicated affair for the European champions, who needed a 117th-minute extra-time penalty to secure the trophy. Thomas Tuchel said every club should be jealous of Chelsea's achievement over the past months, as they won the Champions League, the European Super Cup and now the Club World Cup. But the mood at Stamford Bridge could easily change in just a couple of weeks' time.
"We said in the dressing room: what an opportunity, everyone is jealous of us," Tuchel said. "As boys, we dreamed of finals like this. It is very special and we wanted to play with no regrets," he stressed.
"If you score late, you need the luck to do it. We were relentless, kept on trying, didn't stop. We didn't give in," Tuchel said of the match against Palmeiras.
Chelsea's players celebrated on the pitch, then in their dressing room, with billionaire owner Roman Abramovich also clapping proudly as the game finished. He then left his VIP lounge to congratulate his players and staff, before taking pictures with the trophy himself.
We've won it all. 🔵 pic.twitter.com/rE5k5yV6RM

— Chelsea FC (@ChelseaFC) February 12, 2022
Abramovich is said to be a strong supporter of Tuchel's, despite the German upsetting some of Chelsea's star players with his handling of team matters. Known as rather cynical when it comes to sackings, Abramovich could change his feelings towards Tuchel by the end of the season.
Odds place Tuchel in a safe zone. For now
The bookies have Tuchel at +1600 to be the next sacked manager in the Premier League, with odds suggesting he shouldn't worry at the moment. But that might shift rapidly. Chelsea is 16 points behind Premier League leaders Manchester City with 14 games to go until clubs reach the finish line. They are at a huge +15000 to triumph in the EPL.
In the Champions League, The Blues face Lille for a seat in the quarter-finals. They sit at +600 to win the UCL for the second year in a row, behind Manchester City at +275, Bayern Munich at +350 and Liverpool at +500. In the FA Cup, Chelsea is third-favorite to lift the trophy, at +450, behind Manchester City at +190 and Liverpool at +350.
If their Premier League form doesn't improve fast to remind Abramovich of the initial stages in the campaign, when it looked like Chelsea could beat City in the long run, and if a Champions League shocker ends their hopes of success before the semi-finals, Tuchel's future as Chelsea manager could turn out to be on the line.
Jose Mourinho (on two occasions), Claudio Ranieri, Felipe Scolari, Carlo Ancelotti, Andre Villas-Boas, Roberto Di Matteo, Rafa Benitez, Antonio Conte, Maurizio Sarri and Frank Lampard have all lost Roman Abramovich's confidence in his almost 20 years as Chelsea owner.
Will Tuchel be 'The Different One'?