Wayne Rooney has decided to return to his home country of England to play soccer, but with a new wrinkle. The 33-year-old, who is the second highest scorer in the Premier League with 208 goals, has accepted a position as a player, coach with Derby County of the English Football League Championship.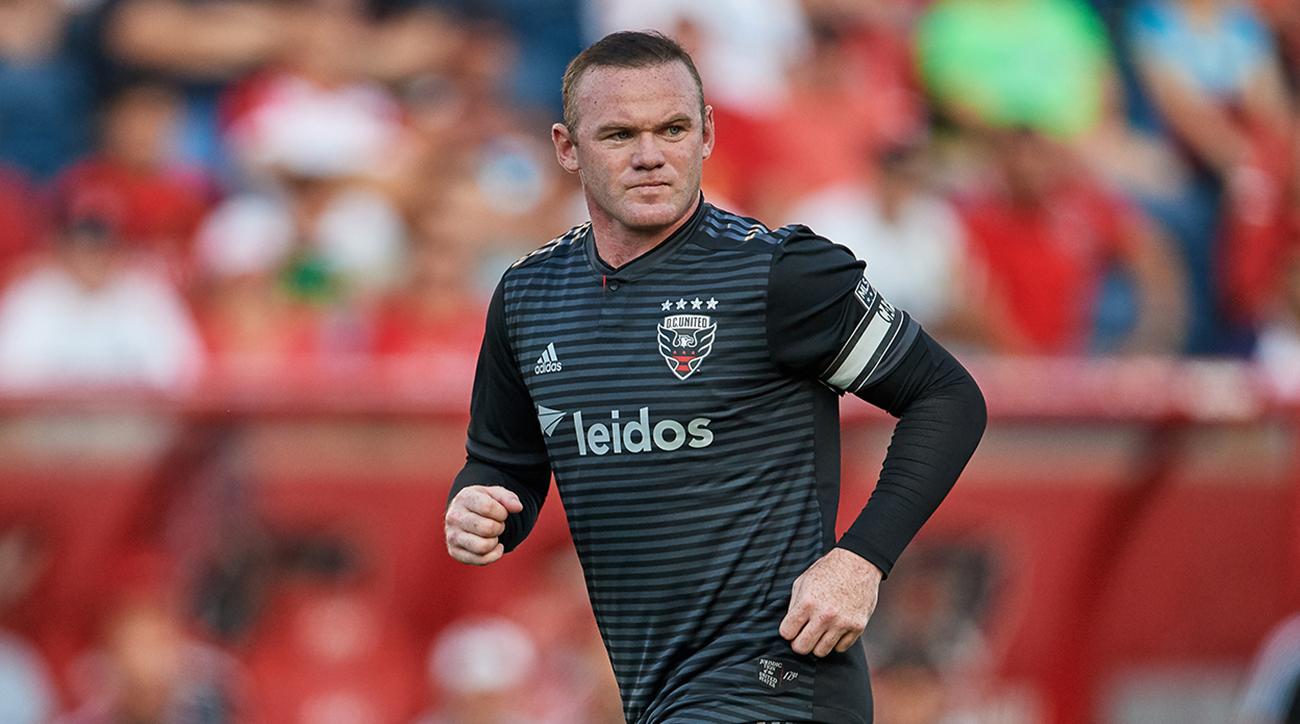 To go to his new team, Rooney had to break his contract with the Major League Soccer's DC United. The striker still has 2.5 years remaining on his contract. He receives $3.5 million per year.
Despite taking a pay cut to go to his new squad, Rooney said it was something he has always desired to do.
"Derby is a club with great ambitions," Rooney said. "They've put a lot of money into the squad over the years and I felt my experience could help them take that next step."
Trip Home Cemented Decision
Rooney went back to England July 18th for a break from the MLS, and to heal some injuries. It was then he realized how much he and his family missed the country. When he returned to the states, he talked to DC United co-owner and CEO Jason Levien about his intentions. Levien told ESPN that Rooney expressed his desire to return home.
"When he came back he said he had a strong desire to return home, and not just to the U.K., but to his house where he lives, and didn't know if he was going to be able to continue after this season, or for the full [length] of his contract," Levien said. "We talked about that, and the personal side of it, and what it meant for the club and what it meant for him, and how we could accept that and make the best out of the situation for everybody, and be supportive of what was going on with his personal life, his need to move back home."
Despite being homesick, Rooney had made a huge impact on the team based in the nation's capital. In 2018, he led the team to the playoffs, scoring 12 goals and seven assists. This season he was poised to have another solid year, scoring 11 goals and seven assists.
Rooney still has time to add to his short MLS legacy. DC United is currently fourth and in the hunt for another return to the playoffs.
New Role for Rooney
It was no secret that Rooney wants to be a manager of a team someday, hinting that he would like to return as the head man for his old team Manchester United. Joining Derby County gives him some much needed experience. Rooney said, however, that he is a player first, coach second. He also said he expects to learn from current manager Phillip Cocu.
"I feel I have a lot of quality I can bring to the squad so, first and foremost, I want to play and help the team," Rooney said. "I spoke to Phillip on the phone to see the situation with him, it was important to speak to him. After that call I decided to come. There were other options; clubs made offers and inquiries about me. But once I made the decision to come here, I was wasn't going to go back."