It isn't that Villanova won its second NCAA Men's Basketball Championship in three years, it's how overpowering they were in doing so. Monday's 79-62 victory over Michigan was just the coronation after ruling over all of their competition throughout March Madness.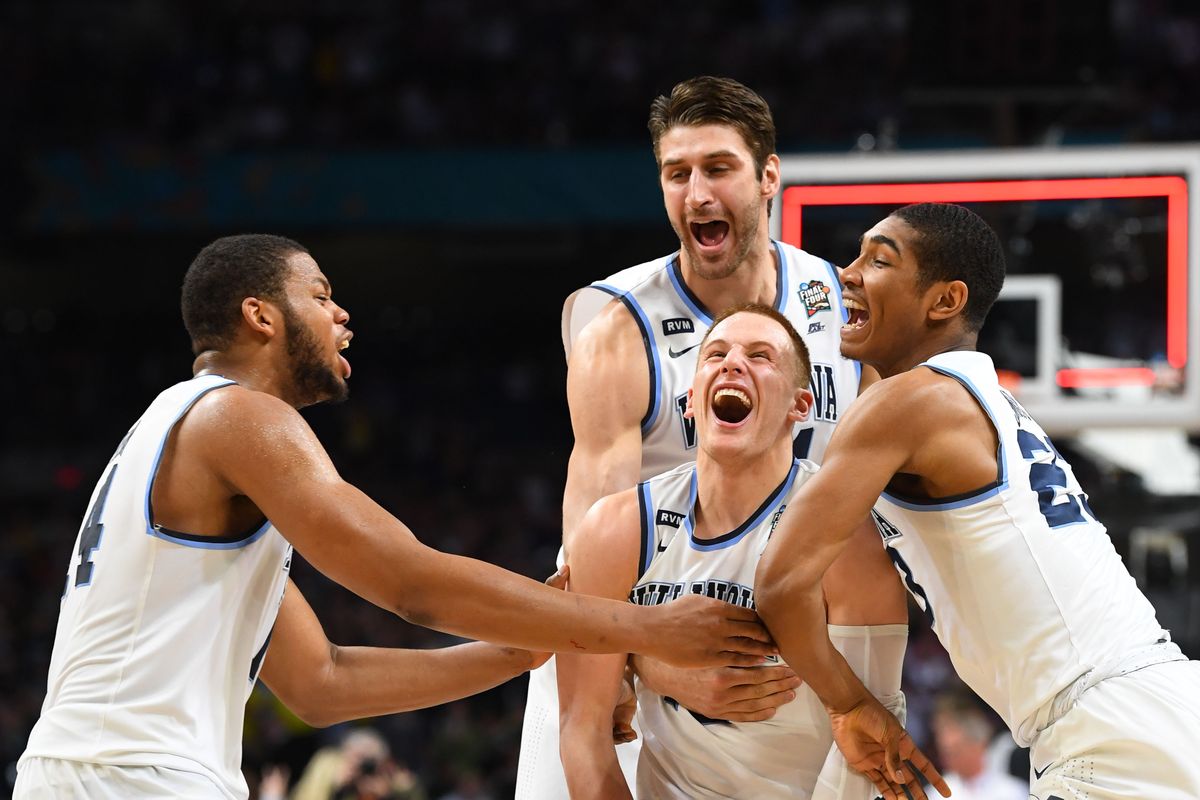 The Wildcats won all six of their games by double-digit margins and never once looked threatened. Even in the championship game when they struggled in the first half, they used reserve player Donte DiVencenzo to help blow past the Wolverines. He finished with 31 points, more than double (12) what oddsmakers had as an over/under for him. Ironically he became the first person since Michigan's Glen Rice in 1989 to have more than 30 points and five 3-pointers in a title game.
"When he came off and hit those 3s, we could not answer," Michigan coach John Beilein said after the game. "I wish we would have maybe gone out and doubled him or something, but he still made some really long shots that I don't think there's a defense for."
Cashing in on March Madness Bets
While Michigan was disappointed, those who wagered against them were overjoyed. Villanova paid off for those that rode them not only on the championship game, but the entire tournament.
The line on Monday's game opened at five and almost instantly went up a half-point. It soon moved to six and just before tip off had climbed to seven at several sportsbooks.
The team not only covered the spread for the game, but for the first half as well. They ended the tournament 6-0 against the spread. Of the six contests only one spread wasn't covered by 10 or more points. In the opening game against Radford, the Wildcats were a 22.5-point favorite and only covered by 4.5 points.
Props Pay, Too
In addition to DiVincenzo hitting the over on how many points he would score, he also paid off on the number of threes he would hit. The line was set at two and he had five.
Oddsmakers at Bovada had DiVincenzo at +130 for hitting his first 3-pointer, which he did. The biggest bet, which no sportsbook has yet to claim a winner on, was the odds to win Most Outstanding Player. He checked in at +2000, meaning a $100 bet would have netted $2,000.
Bettors also cashed on the over/under. The line was set at 145 and the under came through. Those who took the over on how many points Villanova would score (76) also won.
Derek Stevens Hedge Fund
The most anticipated wager of the tournament was whether Las Vegas D Casino owner Derek Stevens would get paid for his future bet on his alma mater. The Michigan alum had bet $25,000 on his team and looked to make $1 million if the Wolverines were able to capture the title.
Alas, they did not. But Stevens hedged his bet. He put $330,000 on the moneyline for Villanova, so when they won, he collected a $100,000 profit. The eccentric gambler did well on the tournament overall.
He lost $52,000 on bets he made on Loyola-Chicago in the Final Four, but was still up $23,000 overall. Add that to the $16,000 he made during the first round of the tournament and he walked away with $39,000.