Players for the US women's national soccer team can claim victory off the field this week.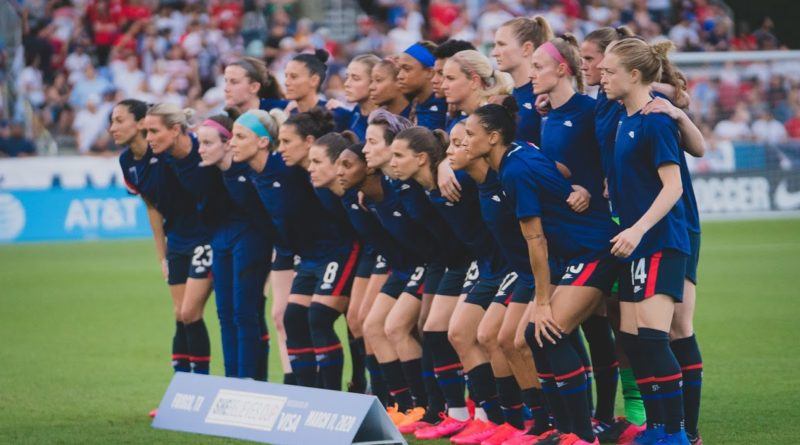 Their claim against the US Soccer Federation that working conditions are unequal with the men's team was settled in their favor.
The settlement allows that when it comes to venue selection, charter flights, hotel accommodations, and professional staff, the women will now get both input and financial support equitable to their male counterparts. The agreement was presided over by US District Judge R. Gary Klausner.
Judge Opens Door for Unequal Working Conditions Dispute
In March 2019, the woman's national team filed a lawsuit for $66 million in damages under the Equal Pay Act and Title VII of the Civil Rights Act of 1964 for shortages in pay.
The lawsuit alleged they had not been paid equitably under their collective bargaining agreement that runs through December 2021, compared to what the men's team got underits agreement that expired in December 2018.
Judge Klausner dismissed the wage claim in May, ruling the women rejected a pay-to-play structure similar to the one the men's team had. According to his decision, Klausner found the women accepted bigger base salaries and benefits than the men.
Instead, the judge allowed a piece of litigation focused on unequal working conditions. Prior to the settlement, that trial was set for January. The players' legal counsel is set to take their wage claim up to the 9th US Circuit Court of Appeals.
"We are pleased that the USWNT players have fought for, and achieved, long-overdue equal working conditions," said player spokeswoman Molly Levinson. "We now intend to file our appeal to the court's decision, which does not account for the central fact in this case that women players have been paid at lesser rates than men who do the same job."
Shakeups in USSF Accompany Lawsuits
After the USSF argued in court documents that women didn't have male players' skills or responsibilities, the federation's president Carlos Cordeiro resigned and was replaced by Cindy Parlow Cone, a former player.
"We want the women's team, as well as their lawyers, to see that we want to move in a different direction," Parlow Cone said. "We want to have a different relationship with them. We want to work together. And I think they're starting to see that. And we have to continue down this path."
Amid the legal fights, the women won the 2018 FIFA World Cup while the men failed to qualify. Right after their World Cup final victory in Lyon, France, the crowd chanted "Equal Pay!" as the US players celebrated on the field.