UEFA announced that matches in the Champions League, Europa League, and Europa Conference League will test safe standing for the upcoming campaign.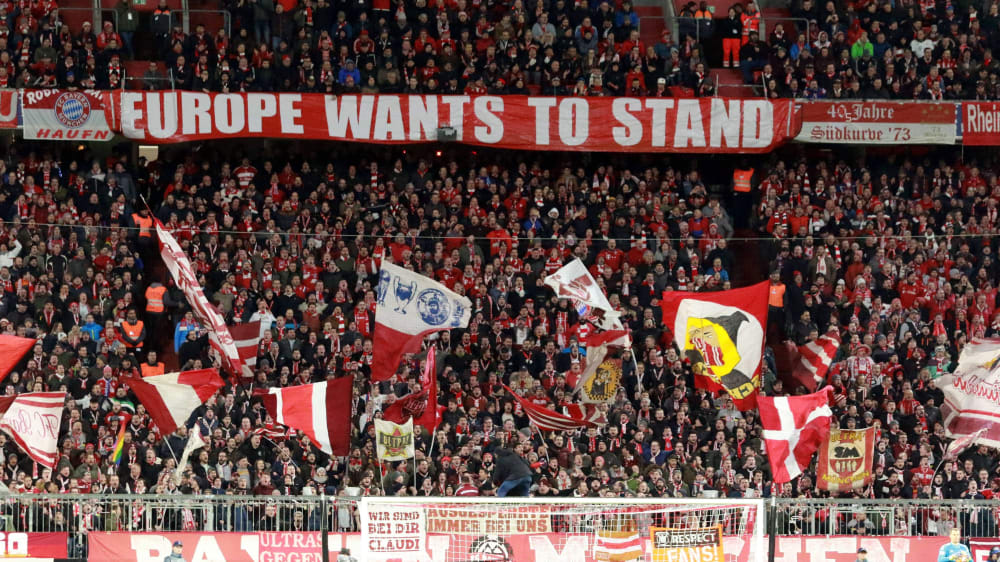 The test will take place at stadiums in England, France, and Germany, where safe standing is currently active at the domestic level. In England, fans had been complaining for years before finally getting safe standing back in the game last season, decades after it was abolished for security reasons. The majority of Premier League clubs now have standing sections inside their grounds.
"UEFA has announced the launch of a program to observe the use of standing facilities for general admission spectators attending matches of clubs participating in its men's club competitions during the upcoming 2022-23 season," the organization said in a statement.
"While UEFA regulations only permit seated places to be used for its competitions, except for those competitions where Category 1 stadiums may be used, an increasing trend towards the use of standing facilities in some domestic competitions has been observed in recent years," the release added.
UEFA banned standing after the 1985 Heysel disaster, which saw 39 people losing their lives at the European Champions Cup final between Liverpool and Juventus.
What impact on attendance?

UEFA's safe standing experiment will have a major impact on German clubs, in particular. For example, Borussia Dortmund's Signal Iduna Park was previously limited to 65,829 capacity for UEFA events. For domestic matches, which include safe standing, the capacity goes up to 81,365.
In the UK, the government's rules for safe standing state that each standing supporter must occupy the same area they would if they were seated, meaning there won't be any capacity increases.
UEFA said it will assess the results of the observer program at the end of the 2022-23 season to determine whether it should be continued or not.