The European Football Association (UEFA) unveiled the nominees for the Men's and Women's Player of the Year and Coach of the Year Awards.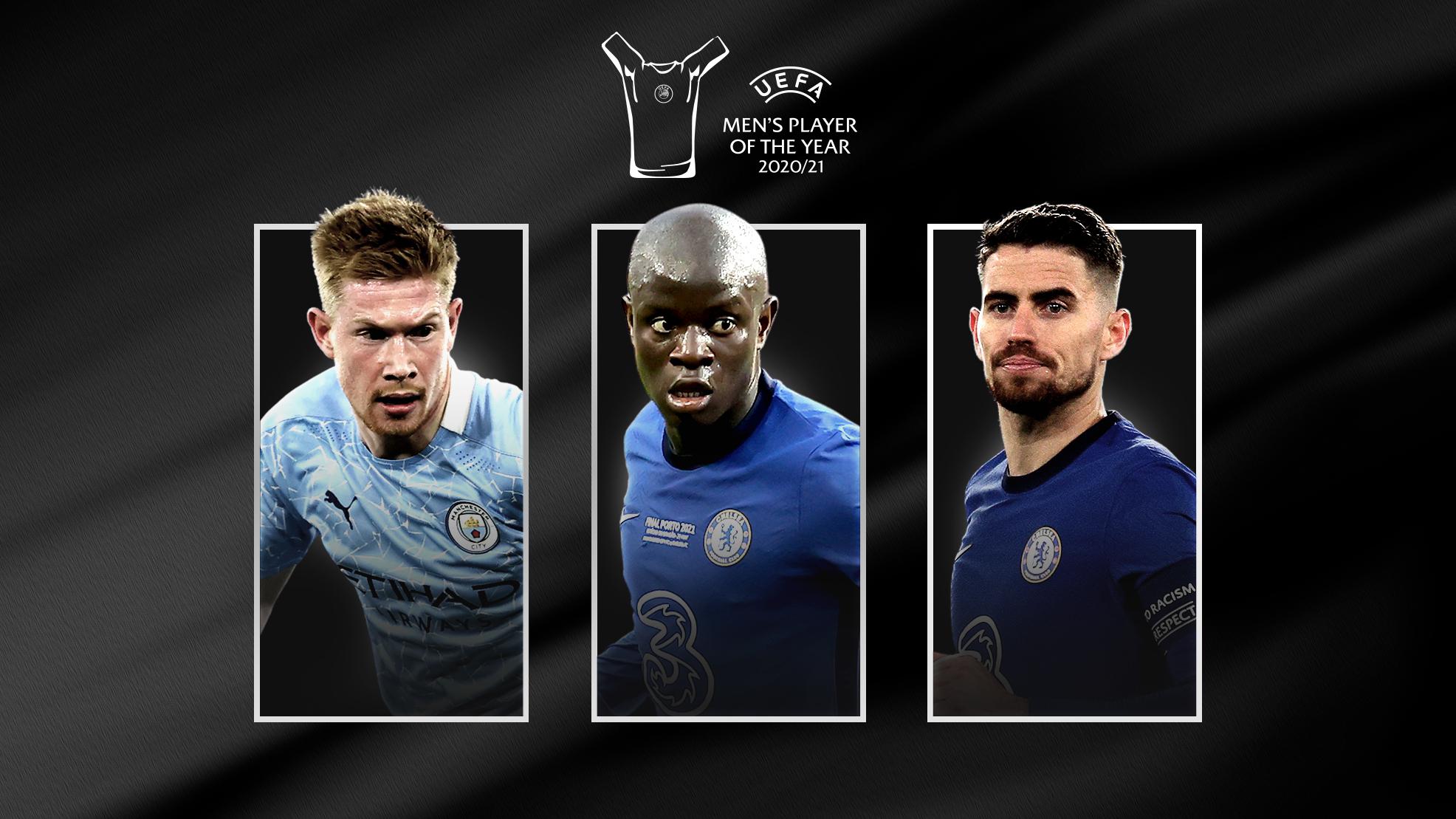 The shortlist for the Player of the Year Award in men's football contains the names of Kevin De Bruyne (Manchester City and Belgium), Jorginho (Chelsea and Italy), and N'Golo Kante (Chelsea and France). De Bruyne was an essential part of City's triumph in the Premier League and League Cup. Man. City also reached the Champions League final, where they were beaten 1-0 by Chelsea. The Blues offer the other two nominees in the men's Player of the Year category. Apart from winning the UCL at club level, Jorginho also added the European Championship with Italy to his CV. Chelsea's boss, Thomas Tuchel, as well as City's manager, Pep Guardiola, are chasing the Manager of the Year award, just like Italy's coach, Roberto Mancini.
In the women's game, Champions League winners FC Barcelona own the nominations. Jennifer Hermoso (FC Barcelona and Spain), Lieke Martens (FC Barcelona and The Netherlands), and Alexia Putellas (FC Barcelona and Spain) will hunt the prize awarded by UEFA. Barcelona's Lluis Cortes, Sweden's Peter Gerhardsson, and Chelsea's Emma Hayes have been called in the contest for the Manager of the Year Award.
The winners will be announced on 26 August, in Istanbul, at the Champions League group stage draw ceremony. UEFA's Player of the Year is expected to be an important contender for the Ballon d'Or in December as well.
How were the nominees decided?
For the men's player award, the shortlist of three players was selected by a jury composed of 24 coaches of the national teams which participated in this summer's UEFA EURO 2020, together with 80 coaches of the clubs which played in the group stages of the 2020/21 UEFA Champions League and UEFA Europa League. Fifty-five journalists from each of UEFA's 55 member associations, selected by the European Sports Media (ESM) group, were also part of the jury.
The coaches and journalists were requested to select a shortlist of three players by allocating five points, three points, and one point respectively to each of them. The final result was based on the total number of votes cast by the coaches and the journalists. The coaches were not allowed to vote for players from their own team.
A similar system was used to determine the Women's Player of the Year shortlist, as well as the nominees for UEFA's Coach of the Year awards in both men's and women's game.
Apart from the winners in every category mentioned above, UEFA will also crown the best Goalkeeper, Defender, Midfielder, and Forward of the 2020-2021 club competition season in both men's and women's football.