A training accident early Thursday at Del Mar has left two horses dead and one rider injured in a freak, head-on collision during a morning workout session.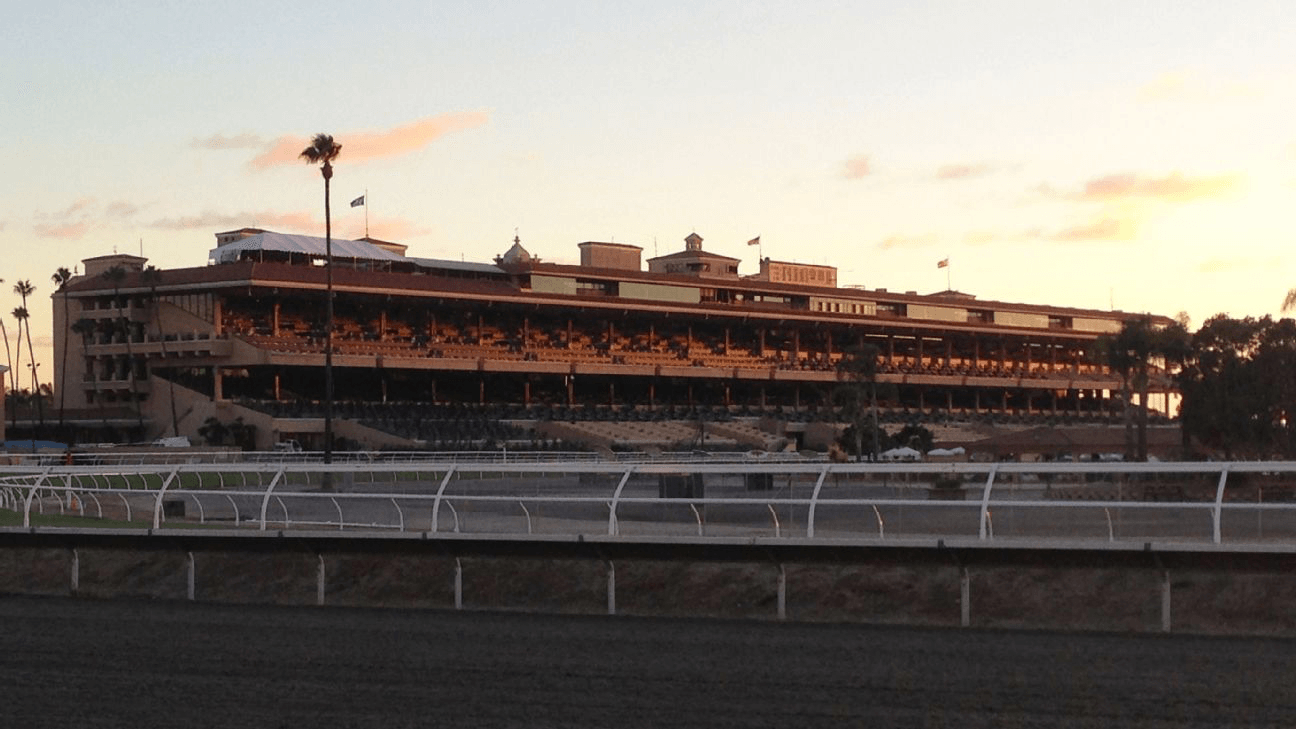 On Wednesday, the historic San Diego-area track had just begun its 80th summer meeting of Thoroughbred racing, kicking off a season in which track safety would be a primary focus.
Horse owner and racing journalist Jon Lindo was trackside when he heard "a loud thud, kind of like a car accident."
Lindo said a horse trained by Carla Gaines suddenly stopped, losing rider Giovanni Franco.
"He just stopped, wheeled losing the rider and began running the wrong way on the track," Lindo said. "There was no time for the horn that alerts riders that a horse is loose to sound. It happened fast."
The incident comes at a time of crisis for the Southern California horse racing industry. The circuit remains under intense public pressure to curb the number of equine fatalities at its tracks, after an unusual rash of life-ending injuries at Santa Anita Park led to calls to shut it down. Del Mar joined with Santa Anita operators in officially launching a renewed commitment to safety for horses and riders.
Wrong-Way Collision with Baffert, Sadler Horses
Three horses, two trained by top trainer Bob Baffert and one by John Sadler, were working in company from the starting gate when the wrong-way horse came right at them causing the ensuing collision.
The loose horse, slammed head-on into Baffert's Carson Valley, a 3-year-old unraced gelding ridden by Assael Espinoza and from the string of prominent owners Mike Pegram, Paul Weitman and Karl Watson. The incident proved fatal to Carson Valley and the unnamed runway horse. Carson Valley was in the middle of the two other horses.
Lindo says he believes both ill-fated horses were dead on impact.
Victor Espinoza, Joe Talamo Avoid Loose Horse
Espinoza is nephew of Hall of Famer Victor Espinoza. Media reports indicate he was transported to a medical facility complaining of lower back pain.
The Daily Racing Form reports Franco, the rider on the horse the precipitating the fatal incident, did not require medical attention.
Victor Espinoza, on the Sadler horse nearest the rail, narrowly escaped the collision. Joe Talamo, aboard his other horse, alertly reacted after seeing the loose horse shifting his mount to the outside, also escaping injury. Talamo is set to ride Baffert's Mucho Gusto in Saturday's Haskell Invitational Stakes at Monmouth Park in New Jersey.
According to Equibase, racing's official record keeping arm, Carson Valley, although never having started in a race, is credited with an impressive workout just prior to the accident. The gelded son of Distorted Humor was also bred by Pegrram, Weitman and Watson. Pegram is the owner of the Carson Valley Inn, near Lake Tahoe in Northern Nevada.