One of the most accomplished older horses of the last decade, the reigning winning trainer in the Preakness and Belmont, a record-setting former jockey. and the son of a Titanic victim who became one of the pillars of the sport. Those are four of the seven new members of the National Museum of Racing and Hall of Fame Class of 2020.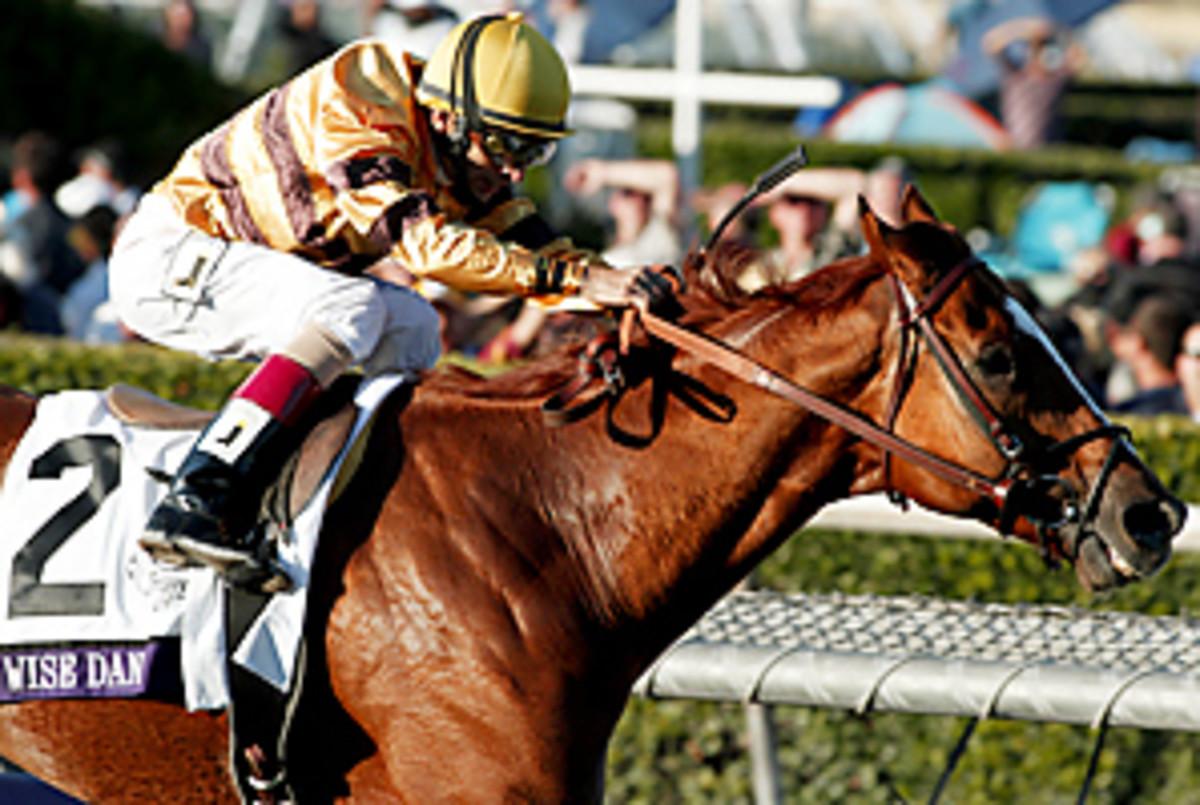 The newest Hall of Fame class consists of trainer Mark Casse and thoroughbred Wise Dan in the contemporary category, and jockey and steward Darrel McHargue and 19th-century racehorse Tom Bowling from the Historic Review Committee. The Pillars of the Turf selections are Alice Headley Chandler, J. Keene Daingerfield Jr., and George D. Widener Jr.
The Hall of Fame induction is Friday, Aug. 7 at Fasig-Tipton's sales pavilion in Saratoga, New York. This date is tentative based on the COVID-19 pandemic, and museum officials expect to make a formal announcement about the induction ceremony within the month.
A Wide-Ranging Class
The 2020 inductees span three centuries of racing, representing nearly every level of the sport. There's Casse, a trainer. There's a former jockey – McHargue. There are prominent officials like Daingerfield and Widener. And there's a notable breeder – the 94-year-old Chandler.
Two horses making their mark in different centuries represent the equines, themselves. Wise Dan was the 2012 and 2013 Horse the Year, Champion Older Male and Champion Male Turf Horse. He earned more than $7.55 million during his career (2010-14), winning 19 graded stakes – 11 of those Grade 1s. The chestnut gelding won the Breeders' Cup Mile at Santa Anita in 2012 and 2013, two of his 23 career victories in his 31 starts.
Foaled in 1870, Tom Bowling lost his first two races. He won 14 of his next 15. As a 3-year-old, Tom Bowling won seven of eight starts, including the Travers Stakes, the Jerome Stakes, and a pair of two-mile races, the Annual Sweepstakes and the Dixie Stakes. At 4, Tom Bowling won all four of his races, two of them 2 ½-mile stakes races. He retired with a 14-3-0 record in 17 starts.
Casse Now a Hall Member in Two Countries
Casse, 59, owns 2,865 training victories and more than $174.6 million in purse earnings. His training alums include Eclipse Award winners Classic Empire, Shamrock Rose, Tepin, and World Approval. He's also trained Canadian Horse of the Year award winners Catch a Clipse, Lexie Lou, Sealy Hill, Uncaptured, and Wonder Gadot. Last year, Casse's horses won two-thirds of the Triple Crown, with War of Will taking the Preakness and Sir Winston the Belmont.
Casse trained 18 horses who surpassed $1 million in earnings, and he's led the trainer standings at four tracks, including Woodbine (11 times), Turfway Park (four times), Keeneland (three times), and Churchill Downs (twice).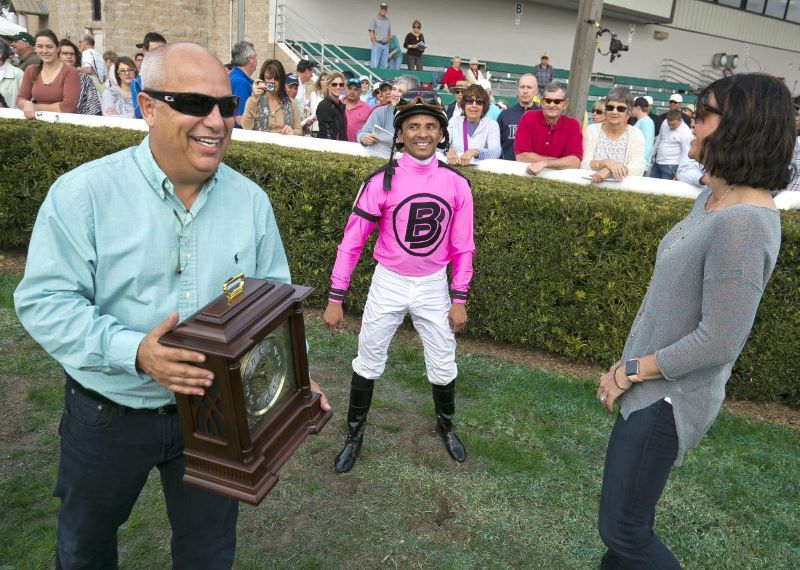 Darrel McHargue, 65, won 2,553 races and more than $39.6 million in the saddle during a 17-year riding career. In 1974, McHargue won 405 races, beginning a six-year stretch where he was one of the top-10 North American jockeys. His best year occurred in 1978 when he won the Eclipse Award for Outstanding Jockey and the George Woolf Memorial Jockey Award along with more than $6.1 million in purse earnings.
McHargue won the 1975 Preakness aboard Master Derby, one of his 79 graded stakes victories between 1976 and 1988. He twice won six races in one day at Santa Anita. After his retirement from riding, McHargue became a steward and now serves as California's chief steward.
Chandler's Influence Seen on Both Sides of Atlantic
Alice Headley Chandler founded Mill Ridge Farm in Lexington, expanding her father's 286 acres to more than 1,100. Her farm produced 1968 Epsom Derby winner Sir Ivor, the first American-bred sold at public auction to win one of the UK's premier events. That opened the door to foreign buyers of American horses. Mill Ridge produced the likes of Kentucky Derby winner Giacomo and Hall of Famer Point Given, who won the 2001 Preakness, Belmont, Haskell, and Travers. Chandler's farm raised or sold 34 Grade 1 winners and six Breeders' Cup winners, and she served the sport on numerous boards over the years.
J. Keene Daingerfield Jr. turned modest success as a trainer into a standout steward career. He served as chief state steward in Kentucky (1973-1985), New Jersey (1966-1973), and Illinois (1953-56), and as an association steward at 17 tracks. Daingerfield retired from steward duties in 1989, four years before his death.
George Widener Jr. was the scion of one of America's blueblood families, and one of the most distinguished figures in 20th-century American racing. Widener's father, George Sr., was a prominent Philadelphia executive and developer. On their way back from Paris, George Sr. and his oldest son, Harry, went down on the Titanic. The Widener Library at Harvard is named after Harry Widener.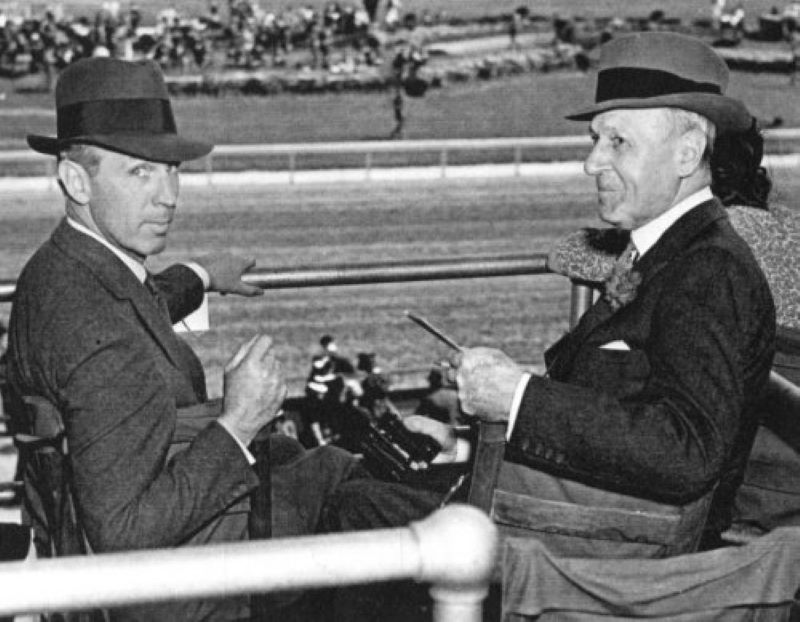 Widener Jr's uncle, Joseph – the former head of Belmont Park and the builder of Hialeah in Miami – introduced his nephew to the sport. He won his first race as an owner in 1916, and bred 102 stakes winners at his Erdenheim Farm outside Philadelphia and at Old Kenney near Lexington, including 1962 Belmont winner Jaipur.
Blueblood Owner Becomes Racing's Exemplar
Widener Jr. served as Chairman of The Jockey Club for 14 years, president of the National Museum of Racing and Hall of Fame, and as a director of the Thoroughbred Club of America. Just before his 1971 death, Widener Jr. was named the first Exemplar of Racing by the National Museum of Racing and Hall of Fame.