His return wasn't inevitable, but Tax season is here again.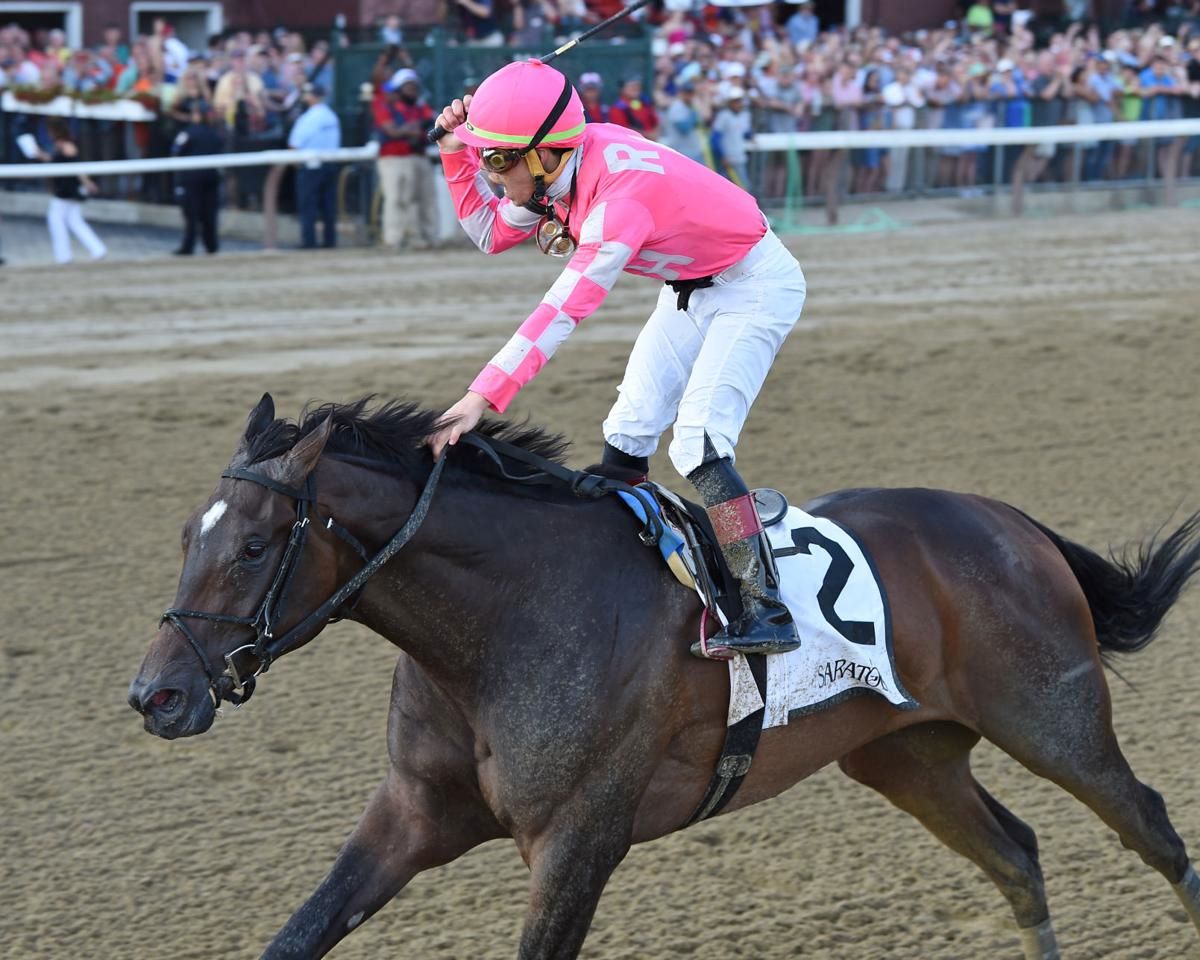 Making only his third start in his 4-year-old season, Tax romped to victory in Saturday's Grade 3 Harlon's Holiday Stakes at Gulfstream Park. He tore away from the field en route to a 4-½-length victory over 10/1 shot, Eye of a Jedi. Tax went 1-1/16 miles in 1:41.15, missing Social Inclusion's 2014 track record for that distance by .18 of a second. He clocked a career-best 115 Equibase Speed Figure.
As the 5/2 second favorite, Tax paid $6.60 to win.
Going into his 5-year-old campaign, this accounting bodes well for Tax, a gelding progeny of Arch. The Harlan's Holiday is one of the primary preps for next month's $3 million Pegasus World Cup – Gulfstream's flagship event. Tax finished ninth in the 2020 Pegasus and trainer Danny Gargan said he'd talk with Tax's owners, Dean Reeves, Randy Hill, and Hugh Lynch about a repeat Pegasus engagement.
"We really think (2021) is going to be his best year," Gargan told Gulfstream Park after the race. "He's grown, developed, he's sounder, bigger, stronger than he's ever been. I couldn't be happier with today."
Tax's First Return to Winner's Circle in 17 Months
Tax's victory – his first since winning the Grade 2 Jim Dandy at Saratoga in July 2019 — illustrates how quickly the fortunes of racing can turn. Unlike his two previous 2020 efforts, Tax got the perfect trip from Luis Saez. He broke sharply, used his post position to maintain an edge, and kept various challenges at bay. By the second turn, Tax held a 1-½-length edge — one he opened up down the stretch. Saez geared him down for the final sixteenth.
"We were just saving him for the next time," Saez said after the race.
It's no wonder Gargan gushed after the race. Tax hadn't run since finishing a distant fifth – by 7-¾ lengths — in the Oaklawn Handicap seven months ago. Before that, you'd have to go back to that ninth-place Pegasus finish in January. There, Tax finished 15-¼ lengths behind the winner, Mucho Gusto. The only horse he beat was last-place Higher Power.
A Taxing Beginning to 2020
Tax was no better than sixth at any call. His 89 Equibase from that race was his worst since he and his 89 Equibase finished 14th in the 2019 Kentucky Derby.
Gargan said he planned Tax's return for October's Grade 2 Fayette Stakes at Keeneland, but an illness scratched those plans.
"We have really, really been high on him," Gargan said. "We really thought he'd run big at Keeneland, but he got sick on us and caused him to miss the race. I got really depressed about it because I was waiting to run him. Today, he showed up."
Tax's Return Makes Any Accountant Proud
Tax's fourth victory in 13 starts brought him to the cusp of $1 million in winnings. He sits at $957,060, a total bolstered by his third graded stakes victory. Along with this and the Jim Dandy, Tax opened his graded stakes account at the Grade 3 Withers at Aqueduct in February 2019.
While he has yet to win a Grade 1, Tax did finish fourth in the 2019 Belmont Stakes. That's his best Grade 1 finish in four starts. Not bad for a $50,000 claimer Gargan fished out of an October 2018 maiden claiming race at Keeneland. Tax won that race for his first career victory.