The men's and women's global tennis tours, along with the organizers of the four Grand Slam events, are launching a $6 million financial relief fund that will aid about 800 lower-ranked players during the coronavirus pandemic.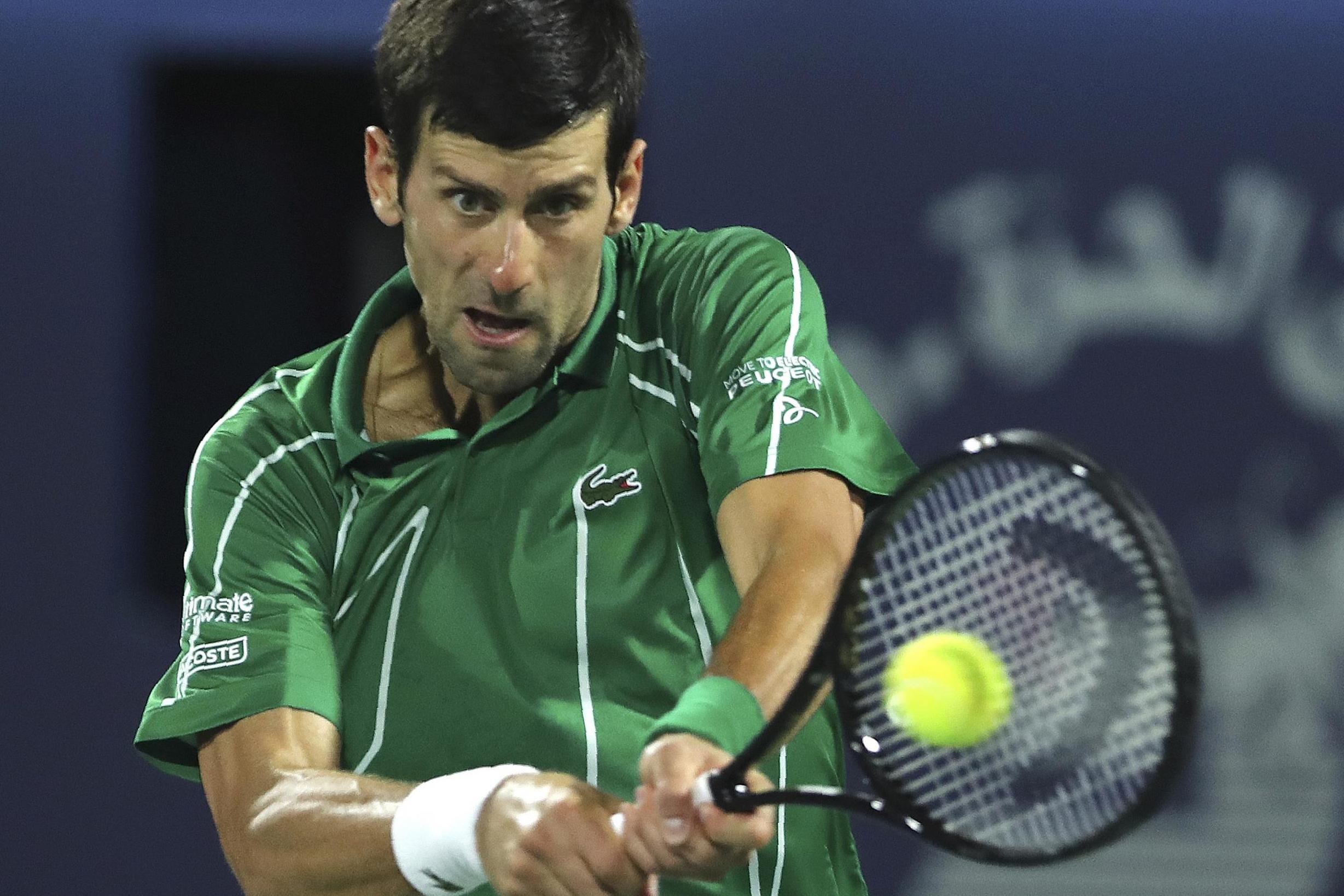 The Associated Press reported Monday that it had obtained an email showing that the WTA, ATP, International Tennis Federation, and the Grand Slam organizers are working on establishing eligibility rules for the relief fund before announcing details.
Tennis Relief Fund Could Grow Through Donations, Auctions
Male and female players will split money from the relief fund evenly. Rankings and prize money earnings will be considered when determining who is eligible.
Both the ATP and WTA have canceled all of their events through at least mid-July. While highly ranked players have endorsement deals – not to mention potentially millions in previous prize money – to rely on, many lower-ranked players get by on their tournament winnings, which have dried up completely during the pandemic.
"It's obviously very unprecedented," Mitchell Krueger, an American tennis pro ranked 195th in the world, said in an interview in April. "Not everyone has endorsement deals that have guaranteed money. So it's obviously a really big struggle when there's no tournaments."
The groups organizing the relief fund are also counting on additional funding from sources like auctions and donations from some of the top players in the sport. But not everyone wants to contribute to the effort.
Thiem Comes Out Against Aiding Players
Dominic Thiem, currently ranked third in the world, made headlines last week when he rejected the idea – supported by players such as Novak Djokovic – that lower-ranked players needed support from players of his ilk.
"No tennis player is fighting to survive, even those who are much lower-ranked," Thiem told Australian newspaper Krone. "There are many, many players who don't put the sport above everything else and don't live in a professional manner. I don't really see why I should give such players money. I'd rather give money to people or organizations that really need it."
Meanwhile, some players are beginning to suggest that the 2020 season be canceled entirely. Rafael Nadal shared his thoughts on the topic in interviews with Spanish newspapers on Tuesday.
"I think 2020 has been practically lost. I'm hopeful of being able to start next year," Nadal said. "Sadly, I'm not going to lie to you, the feeling is that we are losing a year of our lives. And at 33, 34 years old, that is more valuable than at 20, when you have more time ahead of you."
Even practicing has become difficult during the coronavirus pandemic. Djokovic appeared to have violated confinement rules in Spain when he hit balls with a partner at a tennis club in Marbella. Relaxed rules now allow elite athletes to practice in the country, but sports facilities must remain closed.
"It's not clear to me whether I can go practice or not," said Nadal.