The British Champion Stakes bears a resemblance to the Breeders' Cup Classic, if that $6 million all-star race was held in the UK.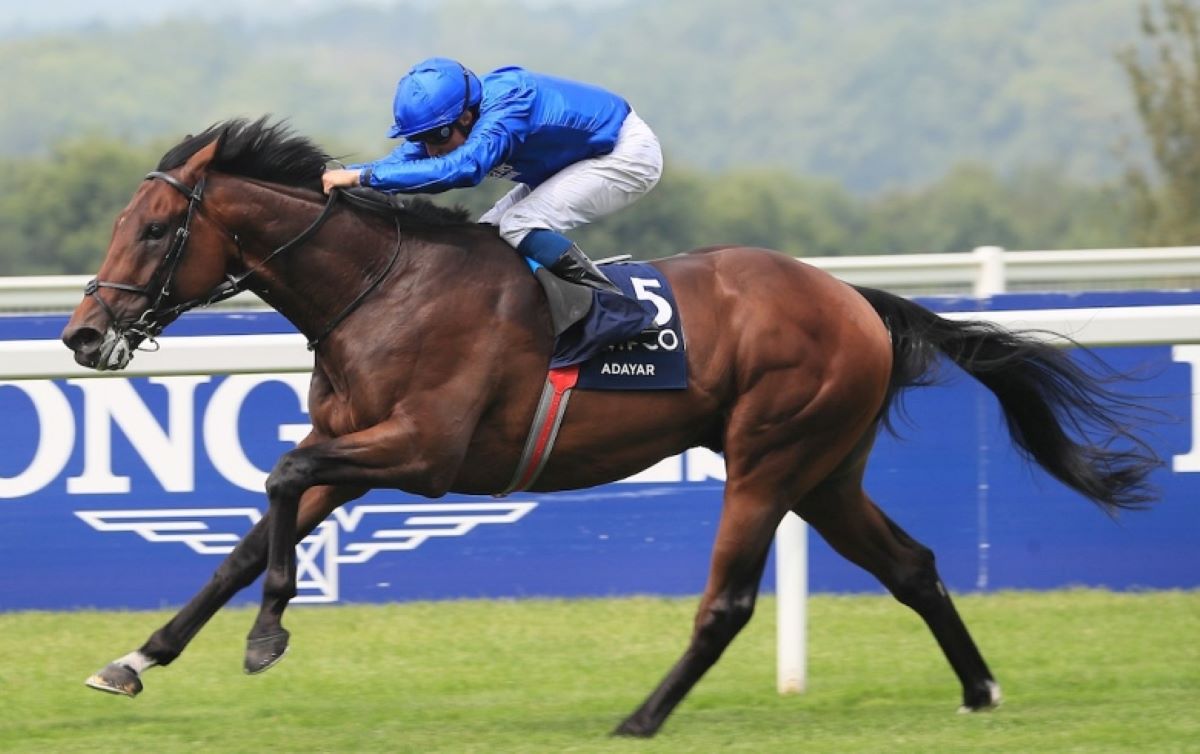 There's an all-star flavor to the anchor race of British Champions Day at Ascot. You've got multiple Group 1 winner Mishriff taking on Epsom Derby champion Adayar. If two of Europe's best middle-distance runners aren't good enough for you, there's Addeybb, who not only won this race last year, but beat Mishriff in the Eclipse in July.
Oh, and for good measure, there's Bolshoi Ballet, your Belmont Derby winner back in July.
The 1 ¼-mile Champion Stakes is the flagship race on Champions Day, the last hurrah of British Flat Racing for the year. It's the richest day on British racing's calendar, offering up more than £4 million in purses ($4.7 million US). The 10 Champion Stakes entrants run for the largest purse of any UK race in 2021: £1.2 million ($1.39 million US).
British Champion Stakes has Breeders' Cup ramifications
It offers a berth in the $4 million Breeders' Cup Turf to its winner. Its fellow Group 1 Champions Day race, the Queen Elizabeth II, offers its champion a berth in the Breeders' Cup Mile.
But it's the long-anticipated next battle between Mishriff and Adayar that commands the day's attention. Mishriff already has a spot in the marquee $6 million Breeders' Cup Classic waiting for him. That, courtesy of his victory in the Group 1 Juddmonte International Stakes at York Aug. 18.
That six-length score was Mishriff's first Group 1 victory in the UK, following his Saudi Cup upset of Knicks Go and the retired Charlatan and his Dubai Sheema Classic win a month later. Throw in his runner-up finishes in the Eclipse and the King George VI and Queen Elizabeth II Stakes and Mishriff is enjoying a career year. He's also sitting on more than £11 million in career earnings.
"We've been happy with Mishriff since York and we are looking forward to running him again," trainer John Gosden said in a statement. "It's always one race at a time, but we wanted to space his races in case we go on to run later in the year, possibly at the Breeders' Cup."
Don't I know you from somewhere?
If Mishriff wins the Champions Stakes, he'll see a familiar foe, the familiar foe who beat him by 1 ¾ lengths in the King George VI. That was Adayar, who punched his ticket to the Breeders' Cup Turf with that July 24 score. In so doing, Adayar became the first horse to pull off the Derby-King George double since his grandsire – the incomparable Galileo – pulled off that feat in 2001.
We last saw the Epsom Derby winner finish fourth in the Prix de l'Arc de Triomphe at ParisLongchamp earlier this month. Running the Arc is always hard on 3-year-olds, especially when they don't run as well on softer, wetter ground. He put on a stretch drive that impressed trainer Charlie Appleby enough to dismiss any talk of that demanding race taking too much out of the son of Frankel.
"Adayar pleased us yesterday (Wednesday) in an easy picie of work and showed his well-being," Appleby said. He ticked all the boxes and had all his checks. … We are looking forward to meeting Mishriff as he's the one we have to beat over a mile and a quarter, which is a trip we will be exploring next year as well."
Don't forget your defending champion here
Addeybb may have something to say about that. One of three contenders trainer William Haggas sends into the Ascot starting gate (Al Aasy and Dubai Honour being the others), Addeybb will try becoming only the second back-to-back winner since the race moved to Ascot in 2011.
"We are very pleased with Addeybb's condition," Haggis said. "We'd like rain for him, and the more, the better, but it doesn't look as if we are going to get it. I'd be surprised if it was quick ground though. … I'd have loved him to have a fun, as it's a top, top race. But he goes well fresh and he can win off a lay-off. His last two weeks have been really good."