The Boston Bruins scored four unanswered goals to come back from a 2-0 hole and beat the St. Louis Blues 4-2 in Game 1 of the Stanley Cup Final on Monday.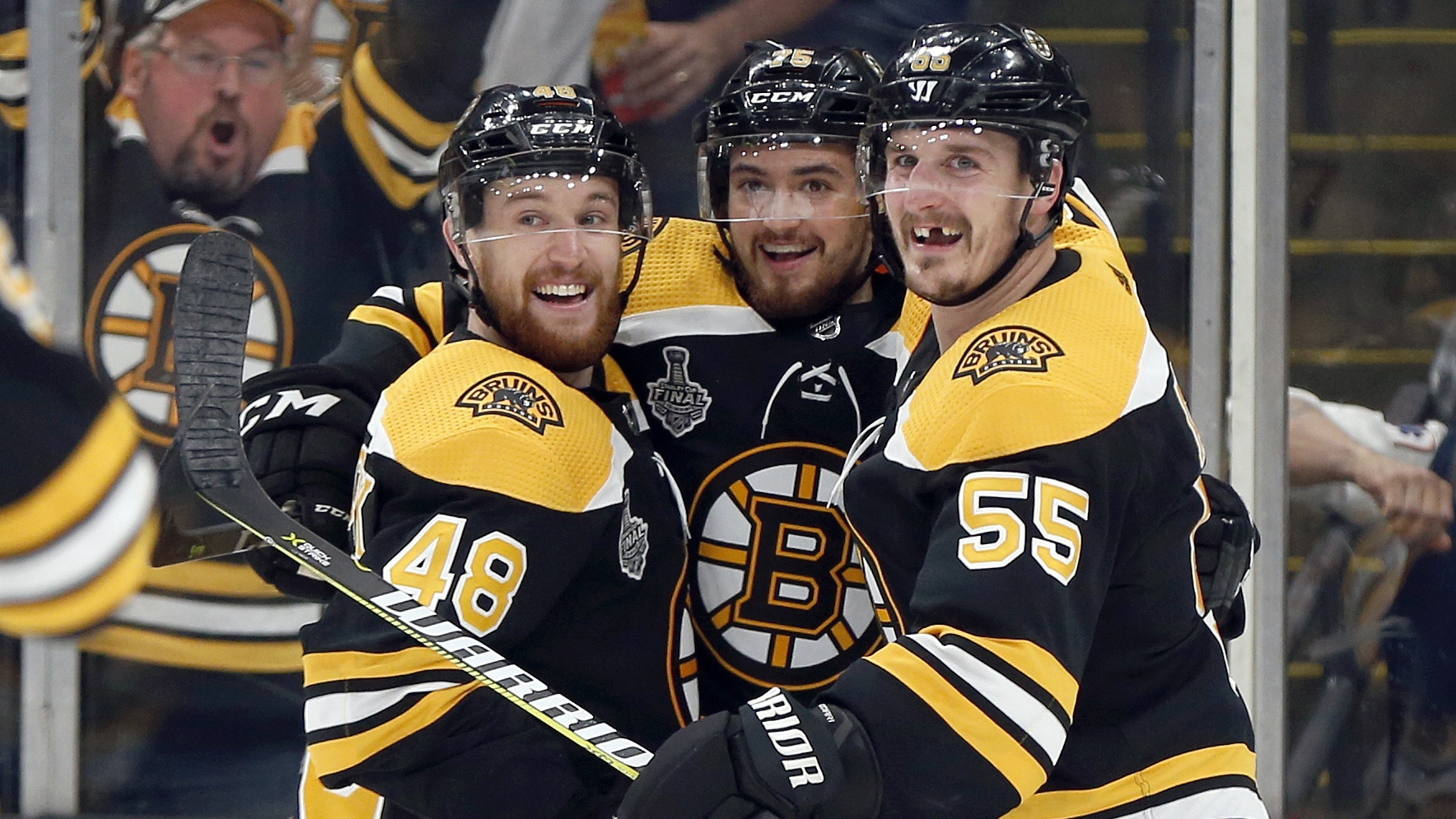 The Bruins now hold a 1-0 series lead, and will host Game 2 in Boston on Wednesday night.
Bruins Recover from Slow Start
While both teams showed rust from their long layoffs following the conference finals, the Blues were able to take advantage of the sloppy play. Brayden Schenn scored seven minutes into the first period to give St. Louis a 1-0 lead, with Vladimir Tarasenko doubling the advantage by scoring his ninth goal of the playoffs a minute into the second period.
But from that point on, the Bruins took control of the game. Defenseman Connor Clifton scored a minute after Tarasenko, with fellow defenseman Charlie McAvoy adding a power play goal later in the period to tie the score.
Sean Kuraly scored the winner early in the third, with Brad Marchand adding an empty-netter to put the game away late.
Despite being happy with the result, Bruins head coach Bruce Cassidy said that the team can't continue to fall behind it if wants to win the Stanley Cup.
"I don't think we're going to be able to do that every night against a good team. St. Louis is certainly a good team," Cassidy told reporters after the game. "We weren't too happy with the way the game was going. We weren't playing our game. We weren't playing to our standard."
The fact that Boston got goals from unlikely sources showed the team's depth and resilience, earning praise from Blues coach Craig Berube.
"They use everybody," Berube said afterwards. "They use all six D. They are a good team, but we are a good team, too."
Blues Vow to Eliminate Sloppy Play
The problem, The Blues said, was that they didn't play like a good team on Monday night. St. Louis committed five penalties and looked sloppy throughout the game, especially over the final two periods.
"We went to the box too much. We lost our composure a little bit," Blues forward David Perron told reporters. "When you get into penalty trouble, a lot of guys sit on the bench, and it's tough to get going."
St. Louis also failed to generate much offense over the final two periods, rarely challenging Bruins goalie Tuukka Rask.
"He's a world-class goaltender," said Blues center Brayden Schenn. "We've got to not only shoot more pucks, we didn't get enough traffic around him. Tips, screens, we didn't make it very hard on him tonight."
With a one-game lead, the Bruins have cemented themselves as the favorite in the Stanley Cup Final. FanDuel Sportsbook is now listing Boston as a -270 favorite over St. Louis (+220), and Boston is a -165 pick to win Game 2 on Wednesday.