A stand full of Vitesse Arnhem supporters collapsed on Sunday afternoon while fans were celebrating with the players following their 1-0 win over NEC Nijmegen in the Dutch league.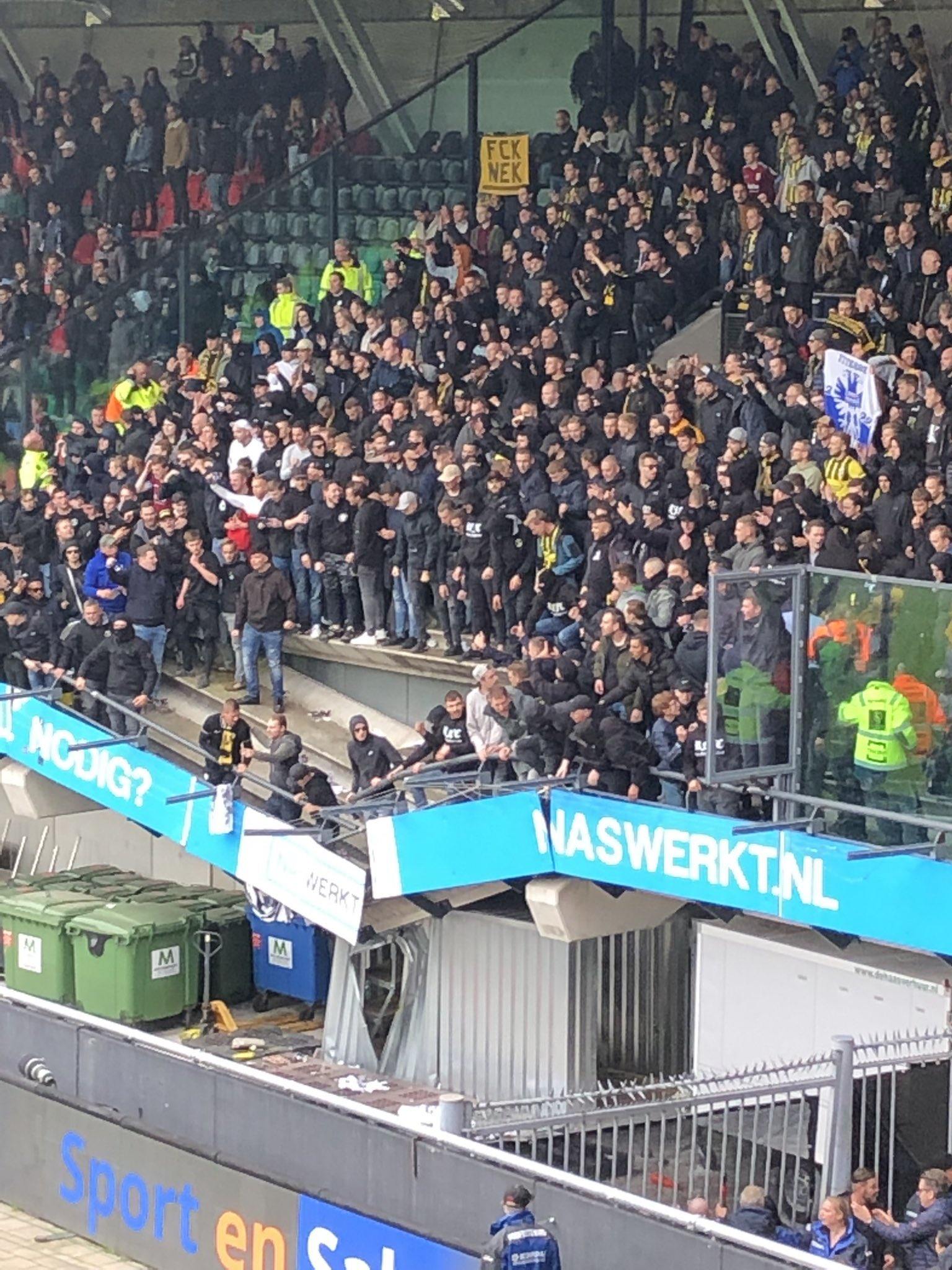 After the game's final whistle, Vitesse's players went to the away end of NEC's arena, Goffertstadion, to cheer with their fans. The supporters were filmed jumping up and down in front of the players when a section of the stands collapsed beneath them. There were no reported injuries.
De Vitesse-supporters zijn door het dolle heen na de zege in de derby, maar een deel van het uitvak in het Gofferstadion begeeft het… 🏟⚠️#necvit pic.twitter.com/CkhqWhakSO

— ESPN NL (@ESPNnl) October 17, 2021
The mayor of Nijmegen, Hubert Bruls, called for a thorough investigation following the incident.
"I am very shocked by what happened," Bruls told Dutch paper De Telegraaf. "Fortunately, as far as I know, no one was injured. I want an investigation here as soon as possible. We need to know what happened," the mayor added.
Around 30 people were in the group where the stands collapsed. ESPN NL's cameras quickly moved away from the scene to avoid showing any sensitive content for viewers at home.
With their win on Sunday, Vitesse climbed to sixth in the Eredivisie, the first tier in the Dutch football pyramid. NEC dropped to 11th. Vitesse will host Tottenham Hotspur on Thursday in the group stage of the UEFA Europa Conference League, the third biggest continental cup.