Don't overlook two additional preps Presidents' Day Weekend as hopefuls pursue a place in the Kentucky Derby winners' circle.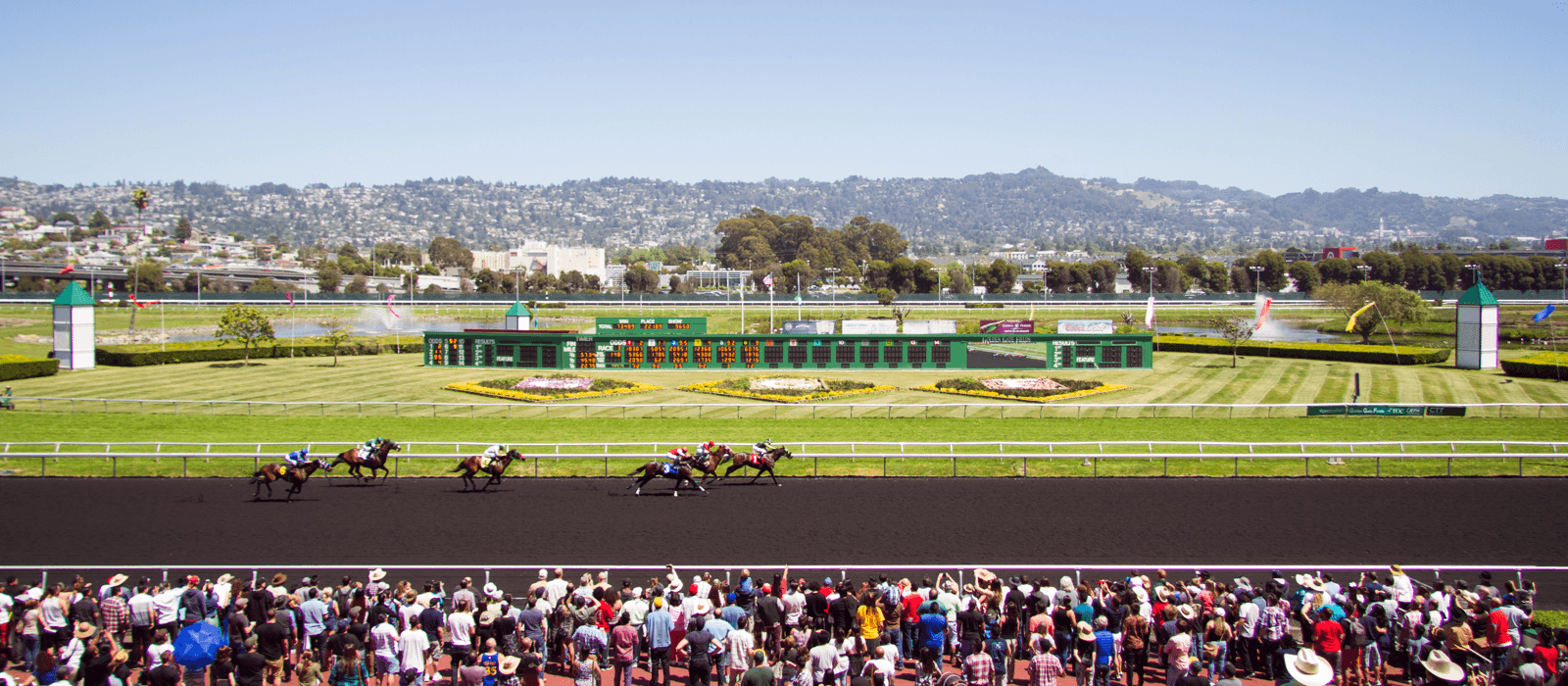 Complementing the $400,000 Risen Star at the Fair Grounds in New Orleans are the $100,000 El Camino Real Derby Saturday at Golden Gate Fields near San Francisco and the $500,000 Southwest Stakes Monday in Arkansas at Oaklawn Park. All three races offer Kentucky Derby points. The 1 1/16 mile Risen Star awards 50-20-10-5 points from first to fourth place. Both the El Camino Real and the Southwest provide 10-4-2-1 points. These points determine which horses have priority to enter the starting gate at Churchill Downs on May 4.
The Kentucky Derby is capped at 20 starters.
Baffert's Chess Game Begins
Trainer Bob Baffert, expressing his distain for an undesirable outside post in the Risen Star, is re-routing his Derby hopeful Kingly to the Bay Area. At Golden Gate, the son of top sire Tapit is the now the morning line favorite at 2/1 in the 1 1/8 mile event. Kingly breaks from post position nine in a bulky 13 horse field of 3 year olds.
His main threat is expected to be Anothertwistafate for Blaine Wright. The son of Scat Daddy, the sire of last year's Triple Crown winner and Horse of the Year Justify, is 5/2 on the morning line. Anothertwistafate breaks out of post position four. He's a contender because he has thrived in his two winning starts at Golden Gate. He's likely to be on the lead alone. He'll be daring the others, especially Kingly, to catch him on Golden Gate's synthetic dirt oval.
Hall-of Fame trainer Baffert is engaging in his usual chess game with a barn full of Kentucky Derby contenders. A wide variety of Derby preps are under consideration. One key piece for Baffert is presumptive Derby favorite Game Winner. He's the undefeated Breeders' Cup Juvenile winner. Other top Baffert Derby hopefuls are Improbable and Mucho Gusto, the recent winner of the Robert B. Lewis Stakes at Santa Anita.
Coliseum is another Baffert prospect who's now off the Derby trail after a disappointing outing Sunday at Santa Anita.
Baffert's next move is undetermined. It's believed Game Winner and Improbable, both based in Southern California, will not face each other in any Derby prep. One is expected to go in the $500,000 San Felipe Stakes at Santa Anita on March 9 with the other headed to the $1 million Rebel Stakes at Oaklawn on March 16.
Olympic Runner Joins the Fray in Arkansas
At Oaklawn, all eyes will be on Smarty Jones winner Gray Attempt in the 1 1/16 mile Southwest Stakes. Racing secretary Pat Pope expects a field of at least ten starters to line up in the Hot Springs' starting gate.
Gray Attempt is facing many of his foes from the Smarty Jones. However, leading trainer Mark Casse is expected to enter the fray with the highly regarded Olympic Runner, a maiden winner at Gulfstream Park on Jan. 29.
A son of Graydar, Gray Attempt would significantly improve his Kentucky Derby possibilities with a strong performance in the Southwest at Oaklawn, his home track.