Despite being outside the top 32 in world tennis rankings, Serena Williams got seeded for Wimbledon at No. 25 — much to the dismay of the player she pushed aside, and causing tennis observers to rethink currently accepted seeding standards.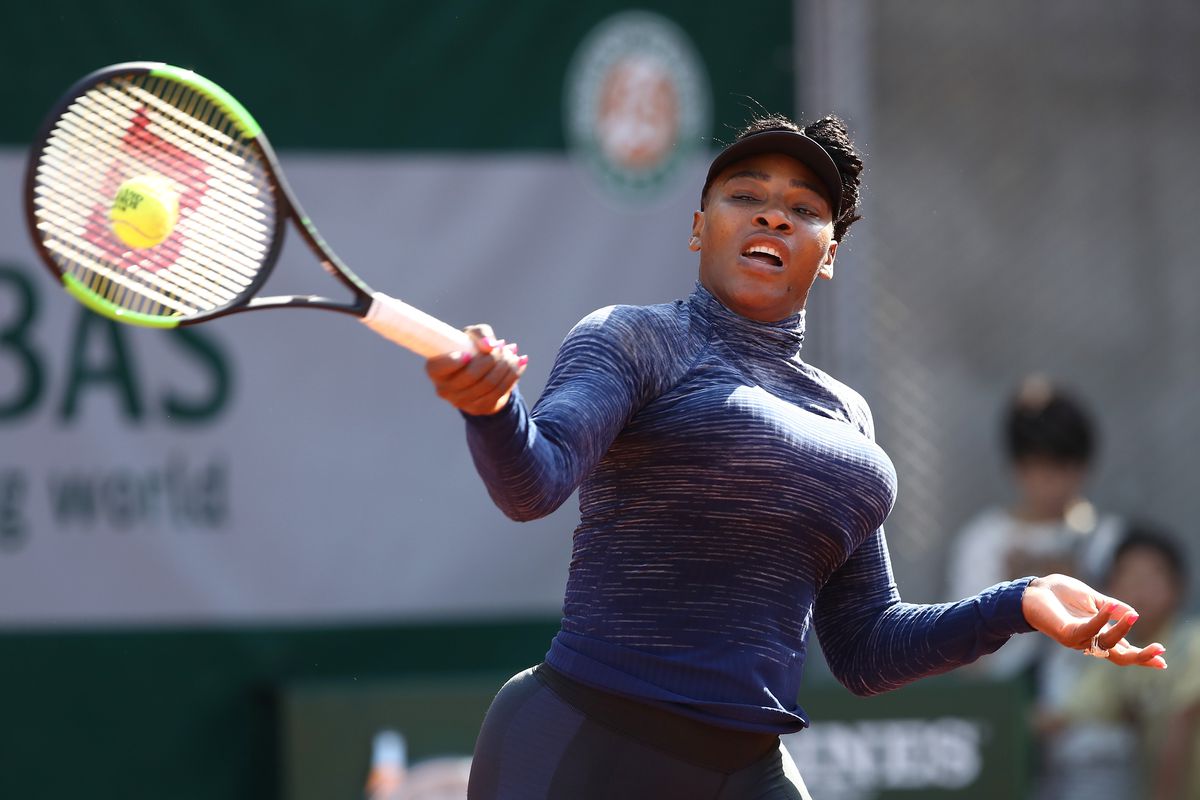 Having played just three events in the past 12 months, Williams is currently ranked 183rd in the world. Yet the seven-time Wimbledon singles champion was seeded No. 25 for the 2018 Wimbledon tournament, which starts Monday.
The woman bumped back to make room for her was Dominika Cibulkova, from Slovakia, currently ranked No. 32 in the world.
"I don't think it's the right thing to do," Cibulkova said. "I think it's just not fair. I have tried and I should be seeded. If they put her in front of me then I will lose my spot that I am supposed to have."
The purpose of the seeding system is to ensure top players don't meet in early rounds. Usually the top 32 players in the tournament receive seeds, though the All England Lawn Tennis Club has the discretion to make exceptions and seed whomever they choose.
Post-Partum Aggression
Before Wimbledon officials made their decision, Williams was speaking out about the seeding system, which she said could unfairly punish athletes who go on maternity leave. Williams gave birth to a daughter in September and took time off from tennis. She told Good Morning America that she thought the rule was misguided.
"Unfortunately, in the '90s they changed the rule whereas if you were injured (and) then you came back, you lose your seeding," Williams said. "But they never took into account women that left number one (because of pregnancy) and left not for an injury, but to have a great life and not give up tennis, but to come back."
Williams was the No. 1 ranked player in the world when she left because of her pregnancy. She said the rule might help future tennis players who want to pause their careers to start a family.
"I think and I hope — and it should be under review — to change these rules," Williams said. "Maybe not in time for me, but for the next person. Maybe she's 25 and she wants to have a baby, but she doesn't want her career to be over. She wants to continue to play."
Seedings Don't Mirror Betting Odds
Williams is the favorite to win on the all grass surface at several sportsbooks. Stations Casino has her at 7/2, while William Hill has her as the second choice at 6/1. They have Petra Kvitova as the top pick at 4/1. Cibulkova is listed at 66/1.
There was concern that Williams might not be able to play after withdrawing from the French Open three weeks ago. The 36-year-old suffered a pectoral muscle strain that made serving impossible.
She was set to face rival Maria Sharapova in the fourth round, but withdrew the day before the match. She went to Paris for an MRI, and said the initial results were encouraging.
"So today has been interesting already," Williams said via Instagram on June 5. "I just finished one exam with one doctor, and the news is actually super exciting, so I'm really happy about that."
Doctors found no tear in the muscle and prescribed rest for two to three weeks. William is optimistic she will be 100 percent at Wimbledon when it begins on Monday.