Twenty-one equine fatalities in less than three months at Santa Anita Park have forced an indefinite suspension of all racing and training activities. As officials try to determine if they're looking at a statistical anomaly, deteriorating track conditions in the face of unprecedented rain and cold, or something else, the shutdown has thrown major uncertainty into this race season's mix.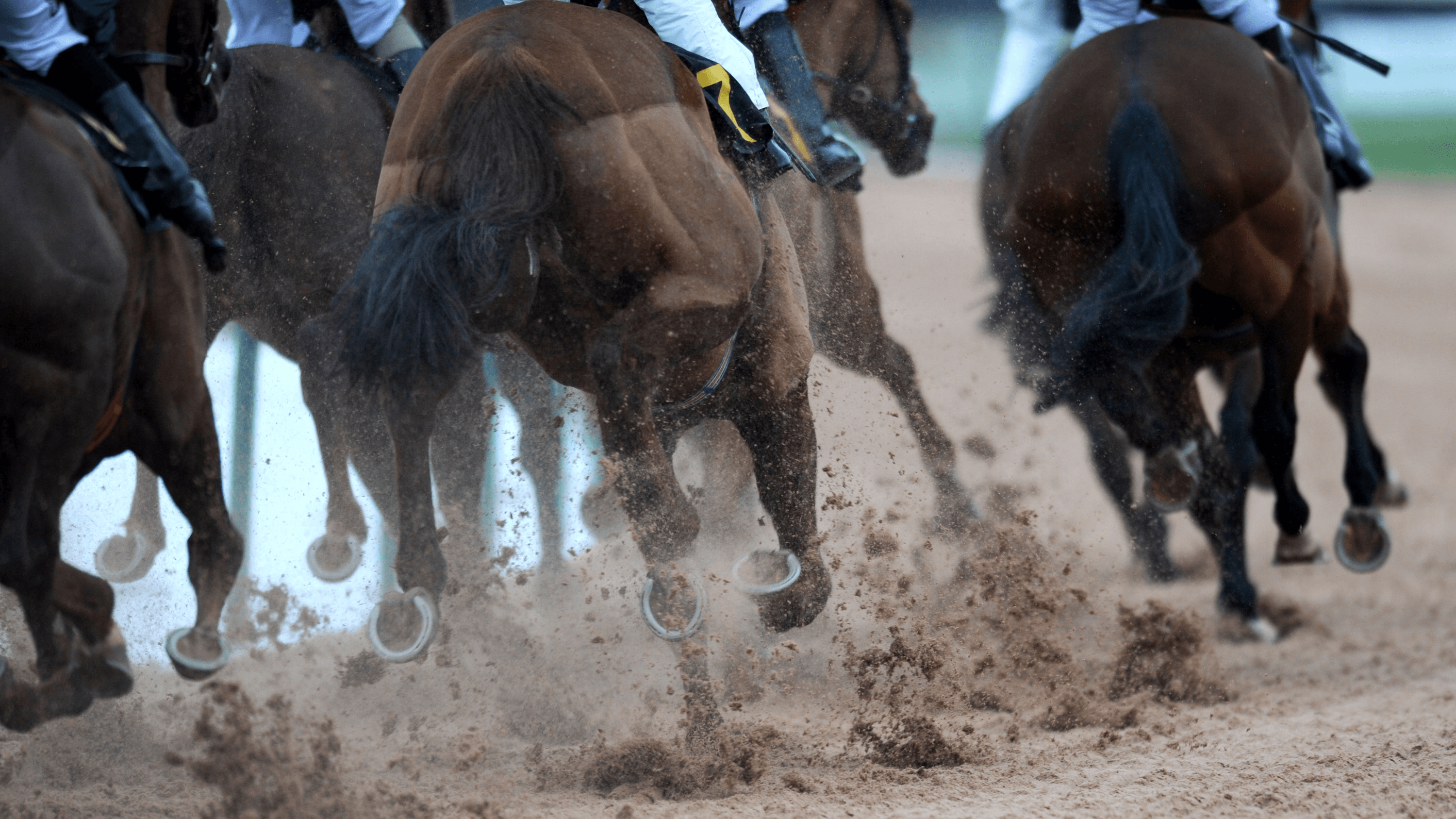 "The safety, health and welfare of the horses and jockeys is our top priority," said Tim Ritvo, COO of the Stronach Group, Santa Anita's parent company, in a statement. "While we are confident further testing will confirm the soundness of the track, the decision to close is the right thing to do at this time."
Experts in the field of racetrack surface composition have been summoned to Santa Anita, the historic track in Arcadia, California, near Los Angeles, in a concerted effort to identify any common cause for the significant increase in deadly mishaps over the first nine weeks of an extended racing season that began Dec. 26 and runs through June 23.
"Obviously, one horse is too many," Ritvo told the Associated Press on Tuesday. "The recent rash is just horrible. We need to definitely take a step back and evaluate everything."
Ritvo said that no races would be held at Santa Anita this weekend, which was supposed to feature a major Kentucky Derby prep, and the track's signature Santa Anita Handicap. He wouldn't speculate on when training and racing would resume.
Searching for Something
There's been no discernible similarity or pattern to the fatal breakdowns. Seven have occurred during races on Santa Anita's dirt oval, nine came during training on the main track, and five have occurred on the grass course. Further confounding experts is that all the fatal injuries took place at different points on the track.
None have occurred on the infield training track.
As is standard, all horse racing fatalities are investigated — an inquiry that includes examining all medications a horse has been given, veterinary reports, and an animal autopsy.
"First we have to find out what the problem is, before we can solve it," Southern California horse owner and horse racing radio host Jon Lindo told OG News.
"The situation is devastating for everyone involved, from the owners to the trainers to the fans," Lindo said. "Hopefully the training track will be open by Friday otherwise we will have to find somewhere else to exercise the horses. You can only walk them around the shed row so much."
Weather to Blame?
Many horsemen view the weather as the culprit. The Los Angeles area has been receiving higher than normal rain totals so far in 2019 — nearly 12 inches since Santa Anita's winter meet began. Additionally, the National Weather Service noted an unusual cold — the first time ever that LA has not gotten warmer than 70 degrees in February. (Records have been kept since 1877.)
"We think [rain] could definitely contribute even though our experts are telling us not," Ritvo said. "The tracks out here are built not for weather like that."
New measures to guarantee the track's safety include using an Orono Biomechanical Surface Tester (OBST), which, according to developers, creates a functional comparison of racing surfaces by duplicating the speed, direction, and load of the leading fore leg for a galloping Thoroughbred.
Santa Anita officials said the machine has tested more than 60 racing and training surfaces in the US and Canada, providing results that can be evaluated to ensure track consistency,
Scramble Mode
The suspension of racing activities at the premier Thoroughbred track in the American West has sent industry stakeholders scrambling to deal with the fallout from the closure.
The Stronach Group, which owns Santa Anita, has brought back former track superintendent Dennis Moore to oversee study of the suspect surface and help figure out what could be behind the recent rash of lethal runs. 
Los Alamitos, largely a Quarter Horse track in Orange County, is expected to have more Santa Anita-based horses train there for at least the next week.
Currently, Los Alamitos operates a night-time meeting for Quarter Horses and lower-level Thoroughbreds on weekends. The track also hosts three brief meetings for top-level Thoroughbreds throughout the year.
Officials there are characterizing Santa Anita's troubles as an industry problem, not just a Santa Anita problem, and say they do not intend to run Thoroughbreds during the day while Santa Anita is closed for racing.
All that, of course, could change.
Derby Preps Interrupted
The indefinite suspension of racing at Santa Anita has so far resulted in the postponement of five graded stakes that were supposed to run on Saturday.
Among them are the Grade 1 Santa Anita Handicap, Grade 1 Frank Kilroe Mile, and Grade 2 San Felipe Stakes, which is a key prep for the Santa Anita Derby on April 6.
Santa Anita officials have not yet determined when those races will be rescheduled to run. "We need to get everyone on base before we announce anything," racing secretary Steve Lym said.
Nationally, horse bettors had been eagerly anticipating the seasonal debut of two leading Kentucky Derby contenders trained by two-time Triple Crown winner Bob Baffert — Game Winner and Improbable, who were both slated to run in the now postponed San Felipe.
Baffert's Dilemma
Derby prep races give points that determine which 20 horses qualify to enter the Kentucky Derby starting gate on May 4.
Baffert could not enter his favorite Derby prospects in competing preps on Saturday because neither had been nominated to run either the 1 1/6-mile Tampa Bay Derby or the 1-mile, 1-turn Gotham Stakes at Aqueduct in Queens, New York.
His options thus include waiting to see when the San Felipe is rescheduled or shipping to Arkansas for Oaklawn Park's $1 million Rebel Stakes.
All three races offer 50 points to the winner.
Late Wednesday he indicated he would work Game Winner and Improbable at Los Alamitos Sunday before making a decision about a possible trip to Oaklawn.
Also late Wednesday, Oaklawn announced it would split the Rebel into two $750,000 divisions if necessary to accommodate any extra entrants. If split, it would only offer 37.5 Derby points to the winner of each division instead of 50.
---
UPDATE: The Daily Racing Form is reporting that Santa Anita will open its infield training track for limited activity on Friday. Horses will be allowed to jog or gallop, but will not be permitted to have full workouts. 
---