The Rugby World Cup semifinals will take place in Japan this weekend, with England taking on New Zealand on Saturday, while South Africa battles Wales on Sunday.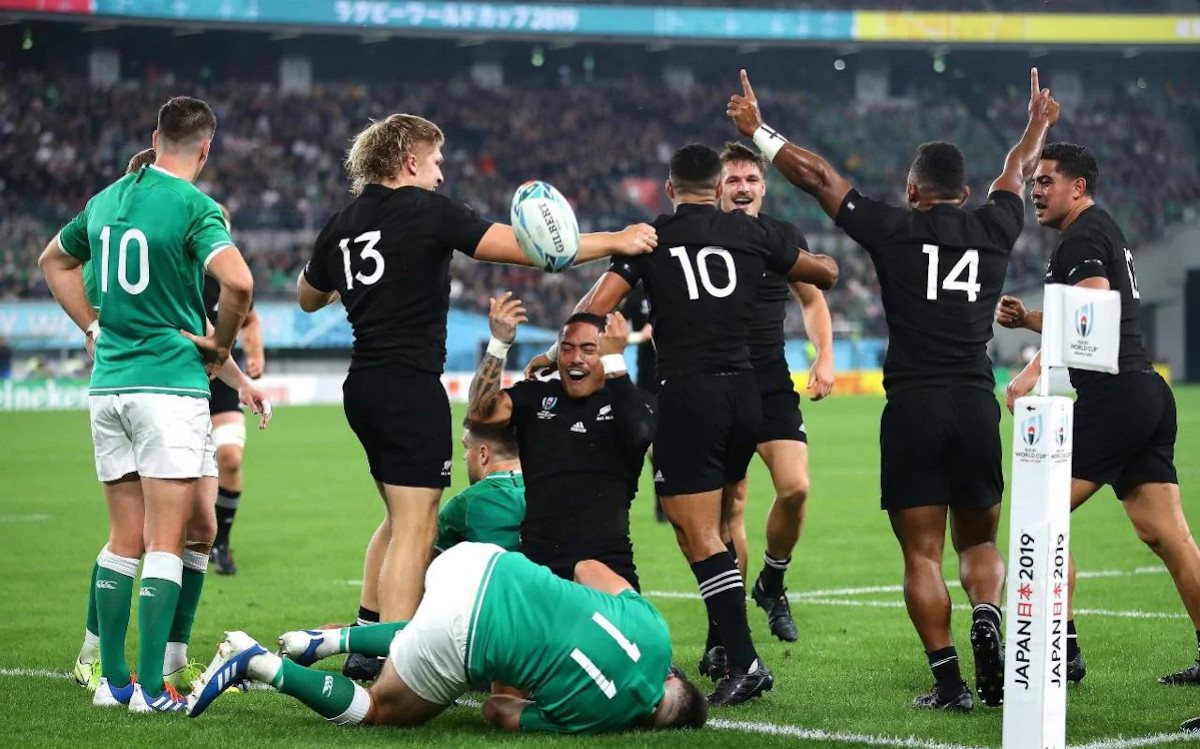 England and Wales will need big performances to break through and reach the final, as both the All Blacks and South Africa have been installed as significant favorites in the semis.
England Coach Makes Spying Accusation
The England vs. New Zealand match has taken on a particularly contentious tone. England coach Eddie Jones claimed that his team was being spied on in their pregame preparations, though he didn't go as far as saying that it was the two-time defending Rugby World Cup champions who were behind it.
"There was definitely someone in the apartment block filming but it might have been a Japanese fan," Jones told the media. "I don't care, mate. We have got someone there [at New Zealand's practices] now. Everyone knows what everyone does so there are no surprises in world rugby anymore."
New Zealand coach Steve Hansen laughed off those accusations, and also denied that the pressure was on his squad as they attempted to win a third straight title and a fourth overall championship, both of which would extend their Rugby World Cup records. Instead, he said that England might be feeling the pressure given its lackluster performance in the 2015 tournament.
"We know we're under pressure. We don't need Eddie to tell us that," Hansen said. "He needs to work out what England is going to do with the pressure they're under. They'll have memories about a tournament four years ago that didn't go that good so they'll be under immense pressure themselves."
England and New Zealand are both rugby powerhouses, but the All Blacks are in outstanding form, so while a close match is expected, they are the consensus favorites. At FanDuel Sportsbook, New Zealand is listed at -270, while England can be backed as a +245 underdog.
Wales Looks for Defining World Cup Moment
Similar odds are available in the other semifinal, where South Africa (-310) is the clear favorite over Wales (+270). While all of the other semifinalists made it through the quarterfinals easily, Wales struggled to a 20-19 win over France to book their place in the final four.
The South Africans are also among the most successful Rugby World Cup sides in history, having won the competition in 1995 and 2007, while Wales – despite currently being ranked third in the world – is a relative outsider, having never finished higher than third in the tournament's history.
---
Rugby World Cup Title Odds
New Zealand (-135)
South Africa (+300)
England (+430)
Wales (+850)
That means that the Welsh team could make history by reaching the final, something coach Warren Gatland wants his side to remember.
"We have got a pretty clean bill of health and you get these opportunities once in a lifetime potentially," Gatland told reporters. "The motivation for the staff who are leaving and players who will have their last opportunity is to leave nothing on the table and make the most of the chance, having no regrets."