Cristiano Ronaldo is not certain that he'll stay at Old Trafford beyond this season, despite only moving back to Manchester last summer.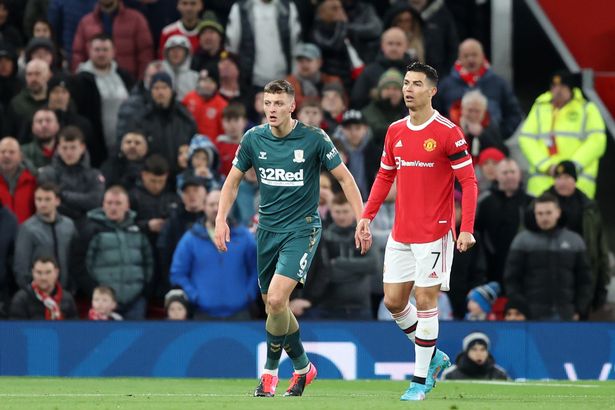 The 37-year-old will make a decision on his future after United appoints a permanent manager for next season. A top-four finish in the Premier League, meaning a Champions League seat guaranteed for next autumn, is also expected to play a role.
Ronaldo, who just turned 37, is tied to Manchester United until 2023. After a brilliant start to his new life in Manchester, the Portuguese superstar came under criticism following his recent performances in the Red Devils' shirt.
Former Chelsea forward and now pundit Carlton Cole said Ronaldo was "part of the problem" at Man. United after their shock defeat to second-tier Middlesbrough in the FA Cup, while fans have also attacked Cristiano in many of their comments on social media.
According to ESPN sources, Ronaldo will wait until Manchester United announces their managerial plans before he acts on his future. But the decision "may be taken out of his hands if his new boss chooses to move in a direction that doesn't include the five-time Ballon d'Or winner," Mark Ogden reports.
"Right now, there is no guarantee that Ronaldo will still be at the club next season," the Man. United correspondent adds.
Could the MLS be Ronaldo's next destination?
For Cristiano, there are not many options left at the highest level in football. He is expected to either return to Portugal at Sporting, where he began his professional career, or turn to one of his suitors in the MLS or the Middle East.
Bookies have let their imagination loose on the Ronaldo matter, as they came up with intriguing odds. CR7 is at +300 to join Messi at PSG and at +400 to play for Bayern Munich next season. A shock return to Real Madrid is now at +700, while a move to Beckham's Inter Miami is at +1200. LA Galaxy is right behind at +1400.
A survey hosted by The Sun's website showed 48.1% of the fans who voted are convinced he'll go back to Real Madrid, with a transfer to the MLS at 9.6%. 26.9% of the voters still see Ronaldo wearing the Manchester United shirt next season, while 3.8% believe he could end up at FC Barcelona.
Ronaldo has scored 14 goals and assisted another three in the 25 games he played for Manchester United across all competitions this season.