Cristiano Ronaldo was in the starting line-up on Saturday against Newcastle, just days after he started training with Manchester United following his transfer from Juventus. The five-time Ballon d'Or winner introduced himself to the United faithful in style, scoring twice, as the Red Devils came out 4-1 winners.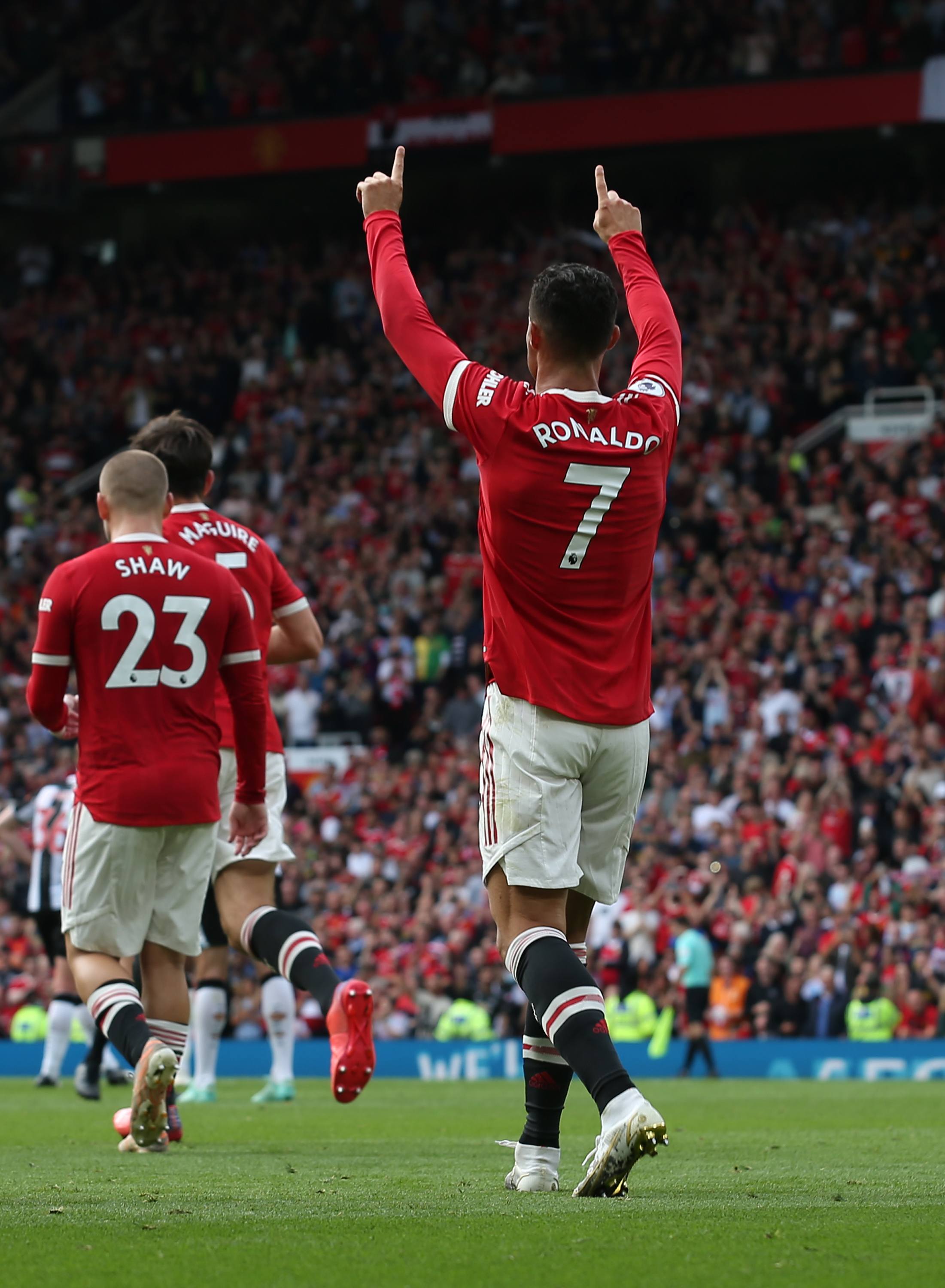 Ronaldo played his first game at Old Trafford after 12 years. He last played in the Manchester United shirt in 2009, before a then-record transfer fee of $110 million was paid by Real Madrid for his services.
Ronaldo: 'I was so nervous, I swear'
Talking to Sky Sports after the game, Ronaldo spoke about the feelings he went through at the start of the game.
"I was so nervous, I swear. But I think it was normal," the Portuguese confessed. "I didn't expect they would sing all game my name so I was very nervous. Maybe it didn't show, but I was. The reception is incredible, but I'm here to win games, to help the team and get the club back where they deserve."
His brace against Newcastle brought the number of games in which he scored at least two goals to a staggering 200.
"I expected [to score] one, but not two. I'm happy to score goals, of course, I won't deny that. The most important thing is the team, they played consistently, they played at a high level and most of the time we showed a mature intelligence so I'm proud of that," Ronaldo stressed.
Cristiano went on and said he "belonged to Manchester United," the team where he first arrived at aged 18. "They treated me unbelievable and this is why I came back. I'm proud to be here and I want to win," Ronaldo commented.
This video.

😍 @Cristiano pic.twitter.com/CaODu4rrfE

— Manchester United (@ManUtd) September 11, 2021
Solksjaer, thrilled with Ronaldo's contribution
Norwegian manager Ole Gunnar Solskjaer said he expected nothing less from 36-year-old Ronaldo than he did from his much younger version years ago. In his first stint at United, Cristiano scored 118 goals across all competitions for the English club.
"This is what Man United is about, this is what Cristiano is about and this was a day for everyone to enjoy and they've delivered," Solskjaer said.
"He has developed into a fantastic goalscorer, sensing the big moments, knowing where to be, positioning himself in the box, playing a very good game. He drops in, links the play well, but gets in the box when he has to," Solskjaer explained.
The relationship between United and its supporters could push the club to fight for the biggest objectives this season, Solskjaer things.
"If you think a few months back, how it was here and now we've got this atmosphere, this is what Man United supporters should feel like. They should be allowed to dream, but we'll keep our feet on the ground and focus on the next game," The Norwegian argued.
Asked if Ronaldo and Bruno Fernandes, who scored the best goal of the game with a fantastic thunder-strike in the top corner, can fit in together, Solskjaer said he had no doubts.
"Good players can always play together and they've got such mutual respect, they play in the national team together. We will work to develop that partnership, of course."
Solskjaer was also questioned about the title race in the Premier League but refused to advance any predictions. "It's going to be a tight season, we know there are many good teams, but we have to be consistent, keep doing what we do, and let's see where we are," the Manchester United manager said.