Roger Federer earned a spot in the semifinal round of the Nitto ATP Finals on Thursday by defeating Novak Djokovic 6-4, 6-3 in their final round-robin match.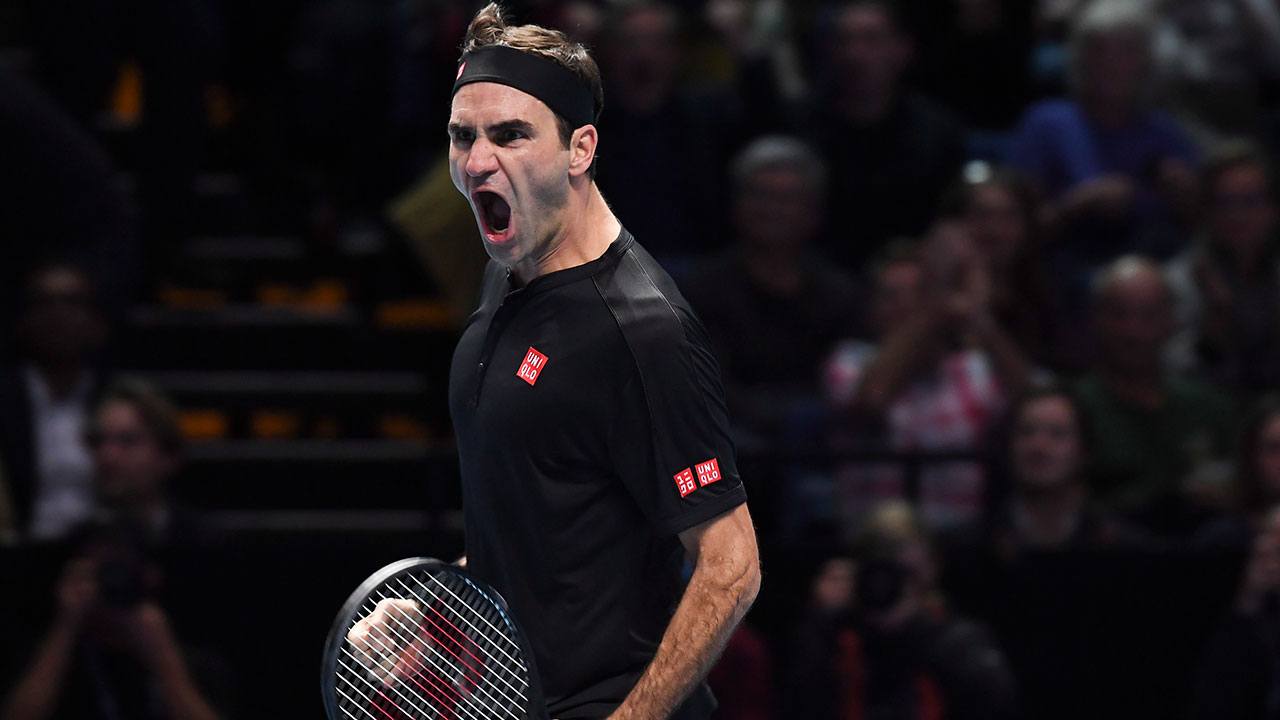 The result left Federer at 2-1 and with a spot in the knockout rounds, while Djokovic was eliminated with a 1-2 mark.
Federer Continues ATP Finals Success
Federer has played in 17 ATP Finals competitions, and has now reached the semifinal in 16 of those appearances.
The 20-time Grand Slam champion was in vintage form on Thursday, producing only five unforced errors over the two sets.
"There was a lot riding on the match and I came out and I think I served great, I have great anticipation, a clear game plan and it worked to perfection tonight and hopefully not the last time against Novak," Federer said after the match, via ATPTour.com. "But even if it didn't, it was all worth it, it was a great performance tonight from me."
The loss had further consequences for Djokovic. The Serbian had a chance to finish with the year-end No. 1 ranking if he won the ATP Finals, but now cannot catch Rafael Nadal, who will finish the season with the top ranking in the world for the fifth time. Federer, Djokovic, and Jimmy Connors have each held that honor five times, with Nadal now joining that elite group.
Thursday's other ATP Finals match didn't have nearly as much riding on it, as Dominic Thiem had already clinched Group Bjorn Borg with wins over Federer and Djokovic, while Matteo Berrettini had lost to both, meaning he was guaranteed to finish in last place.
Still, it proved to be a meaningful match for Berrettini, who ended his season on a high note by booking a 7-6 (7-3), 6-3 win over Thiem. It was the culmination of a breakthrough year for the Italian, who was still playing in Challengers Tour events at the beginning of 2019.
"I'm really proud of myself – my team, my family and my friends. It's been an unbelievable season," Berrettini said afterwards. "I'm not feeling really great physically but I'm happy. There were a lot of tough moments this season, and my mum and my dad were close to me."
Last Semifinalist Will Emerge on Friday
Federer will now play the winner of Group Andre Agassi in the semifinals, while Thiem will play the runner-up. There's still all to play for in that group, however, with all four players holding some chance of going through depending on how Friday's final day of ATP Finals group stage play goes.
---
ATP Finals Group Tables
Group Andre Agassi
Stefanos Tsitsipas (2-0)
Alexander Zverev (1-1)
Rafael Nadal (1-1)
Daniil Medvedev (0-2)
Group Bjorn Borg
Dominic Thiem (2-1)
Roger Federer (2-1)
Novak Djokovic (1-2)
Matteo Berrettini (1-2)
Players in BOLD have clinched advancement to the semifinals
---
Stefanos Tsitsipas (2-0) has already clinched a spot in the knockout stage, thanks to his perfect 2-0 match and 4-0 set record so far. Tsitsipas will take on Rafael Nadal (1-1) in his final match, while defending champion Alexander Zverev (1-1) will play against Daniil Medvedev (0-2), who is looking for his first win but could still go through if both results go his way.
Nadal (8/15) is favored over Tsitsipas in their match, according to Betway, while Medvedev and Zverev are both going off at 10/11 odds in what is expected to be a tight match. In terms of the race for the second semifinal position, Zverev has the slight edge over Nadal: Zverev has a 2-2 set record, while Nadal has gone 2-3 so far. Zverev also has the head-to-head edge over Nadal, which could be a deciding factor in some scenarios.