Real Madrid president Florentino Perez believes the creation of the Super League is the only way to control state-owned clubs. Talking at a club general assembly on Saturday, Perez defended his plans to form a breakaway league, saying it will only help the development of football as a whole.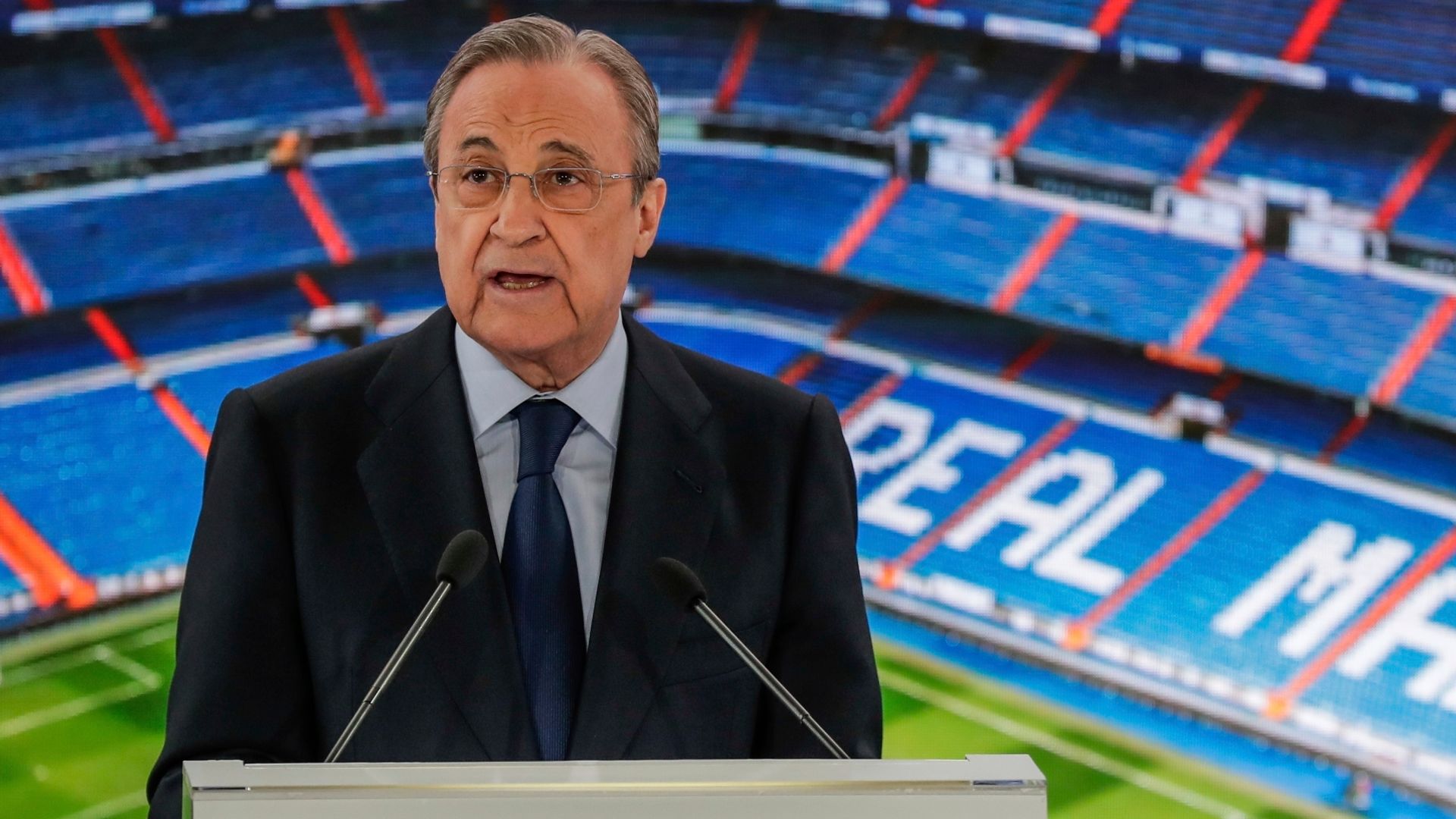 "The Super League is a project that will at last implement financial controls which are strictly respected and prevent the increasing proliferation of unacceptable situations in which clubs receive indiscriminate financial support from states or other sources," Perez said.
The latest club to be backed by a state's investment fund is Newcastle United, which has been recently acquired by a Saudi consortium. The same business model is applied by Qatar at Paris Saint-Germain and the EAU inside the City group.
In April, 12 of the biggest clubs in Europe announced their plans to form a continental Super League. The structure was quickly dismantled following backlash from fans, players, national leagues and UEFA, European football's governing body, as well as political institutions and decision-makers. Real Madrid, Barcelona and Juventus are the only clubs that are still formally part of the initiative group, after all the other founders quit.
"It is essential that all football clubs live off the resources generated by the game itself and thus avoid being used by outside forces for other than purely sporting purposes," Perez said, claiming that clubs funded by states "seriously compromise the future of football".
"Clubs were threatened with sanctions unbefitting the rule of law and club presidents were insulted," Perez added, then attacking UEFA president Aleksander Ceferin for his tough statements last spring:
"How is it possible for the UEFA President to publicly insult the president of Juventus, one of the oldest and most prestigious clubs, with words I am incapable of pronouncing here?"
"The pressure and threats exerted by UEFA reached such an extreme that nine of the 12 clubs had to publicly announce their will to withdraw from the project regardless of the binding commitments they had signed and which could not be legally broken," Perez lamented.
Real Madrid, Barcelona and Juventus have an active court case against UEFA, trying to obtain the legal right to start a competition outside UEFA's control.
The Financial Fair Play revolution
UEFA accept their Financial Fair Play rules need to change, particularly due to the Covid-19 pandemic.
Financial regulations were eased last year. Owners of Europe's elite were permitted by UEFA's FFP rules to put additional money into their clubs. Those emergency measures were an acceptance that a global pandemic would bring losses and that the limit of losing a maximum of $34 million over a rolling three-year period could no longer apply.
The financial year of 2020 has not fallen under Financial Fair Play rules. It will instead be rolled into 2021. Those two years are then to be assessed as a single financial window. Losses over the $34 million limit will be allowed without the risk of being punished if a link between the deficit and the pandemic is proven.
The European Super League's three remaining clubs have reportedly scrapped the permanent member system and want the competition to be as inclusive as possible, aiming to attract as many clubs as possible into the project. Also, the ESL clubs want to pay more attention to the fans, offering them grants for away games, as well as cheap match tickets. A verdict from the European Court of Justice on the Super League project is expected to come in 2022.