Nuke the claiming system and start over with ratings. That's the unequivocal message Sal Sinatra, the president and general manager of the Maryland Jockey Club, left virtual attendees at this year's Jockey Club's Round Table Conference on Matters Pertaining to Racing.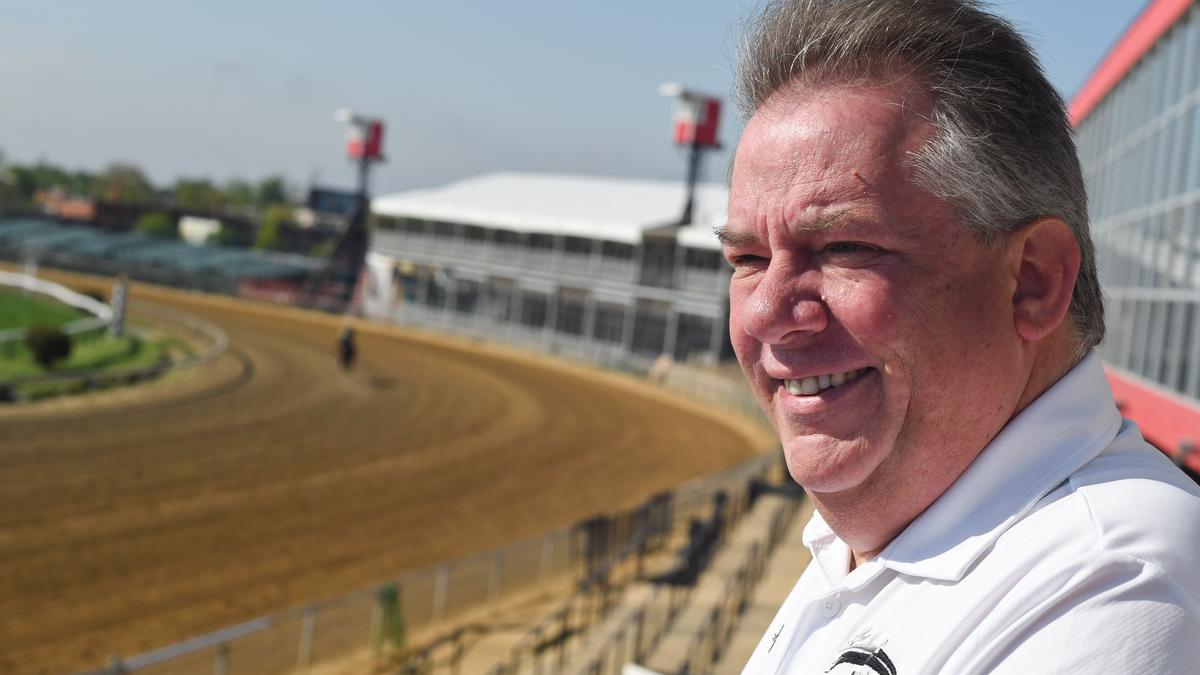 Normally held in Saratoga Springs, NY, the annual conference went virtual this year in response to the coronavirus pandemic.
Even with that, industry leaders and figures covered reform measures across the racing spectrum. Trainers John Gosden, Jessica Harrington, and Mark Casse discussed training measures and changes to horse breeding. Jockey Club President Stuart Janney III and three-time Tour de France winner Greg LeMond delved into performance-enhancing drug usage in the sport.
Janney said he fully expects more arrests on the heels of the 27 federal indictments handed down to trainers Jason Servis, Jorge Navarro, and others in March for administering PEDs to horses.
Costas: 'Industry Needs Reform'
Iconic sportscaster Bob Costas, who's covered dozens of Triple Crown races for NBC, said the industry needs to reform itself to remain relevant and viable.
"This magnificent sport, with such a rich and storied history, is at a crossroads," he said. "The accumulation of data – undeniable data – public pressure from the outside, and increasingly from the inside; the events that have taken place at Santa Anita in recent years, and elsewhere (says) horse racing is at a crossroads."
This fell right into Sinatra's lap and message. He spoke passionately and clearly about the problems inherent in claiming races, which comprise nearly 80% of US races and form the sport's foundation. The claiming system works as a form of equine arbitrage. Horses enter a claiming race, say for $20,000. If they perform well enough, they may get claimed by another trainer for that price.
"The horse is now devalued and has entered the claiming cycle," he said. "If he has any ability, he's likely to be recycled through the claim box until he can no longer race, or possibly worse."
Never-Ending Claim Cycle Detrimental to Health, Finances
Meanwhile, the owners of that horse probably invested upwards of $75,000 to $100,000 in the stud fee, care, training, and maintenance of that horse. Sinatra said the system further breaks down if the horse doesn't run well. That leaves owners with a Hobson's choice: either move the horse up the class food chain into a maiden special weight race – where it's probably over its hooves – or put it in a maiden claimer and risk losing it.
Say our example horse runs well in our $20,000 maiden claimer and gets claimed. That price is often a fraction of what the breeder/owner spent getting the horse to the starting gate. The financial ramifications here are as easy to see as they are hard to stomach.
"We have bastardized this category ad nauseum," Sinatra said. "No other category has enforced us to enact rules upon rules. We have jail time that puts restrictions on new owners for a certain amount of time after a claim. We have waivers to protect horses coming back to the races off a layoff. We have voided claim rules for horses that have returned with an injury. We have sub-categories that have reduced claiming classes to algebraic equations."
Injury Potential Rises With Every New Claim
Worse, it's not good for horse health. Sinatra cited the 2011 Parx racing season when that Pennsylvania track underwent a spate of fatal injuries. He said horses who made 15 or fewer starts with four or more trainers comprised most of the fatalities. The Equine Injury Database illustrated that the risk to horses increases every time it changes barns.
Sinatra said much of that is due to the lack of knowledge the new trainer has about his new charge. But he pointed out another fundamental reason for claimers running when they shouldn't – the rise in purses. Sinatra said in 2000, the average claiming price was $13,793 and the average purse was $18,579. In 2019, the average claiming price barely moved: $13,638, but the average purse was $32,257. That's an 80% increase in 19 years.
That leads trainers, especially at smaller tracks around North America, to push horses into races in an endless purse-chasing cycle in order to recoup their investment.
Rating System Would Help Bettors
So what's the solution? Sinatra proposed a rating system, similar to that used in Europe and Australia that allows horses to find their competitive level without a claiming tag.
Sinatra said a rating system would help horseplayers as well. He explained that horses put in a special weight or allowance race above their abilities don't provide good betting options. In the long term, that could dent betting handle.
"Implementing a rating system would have a myriad of benefits to American racing. Ratings would help group horses with like ability, creating a more competitive race and, ultimately, a more interesting betting option for fans," he said. "Even horses with lesser abilities would find their level and their owners could enjoy them without losing their investment."