Paul Pogba (28) is unwilling to extend his deal at Old Trafford, so he's available for a transfer. His contract with Manchester United runs out next summer and the English giants could end up losing him on a free a year from now.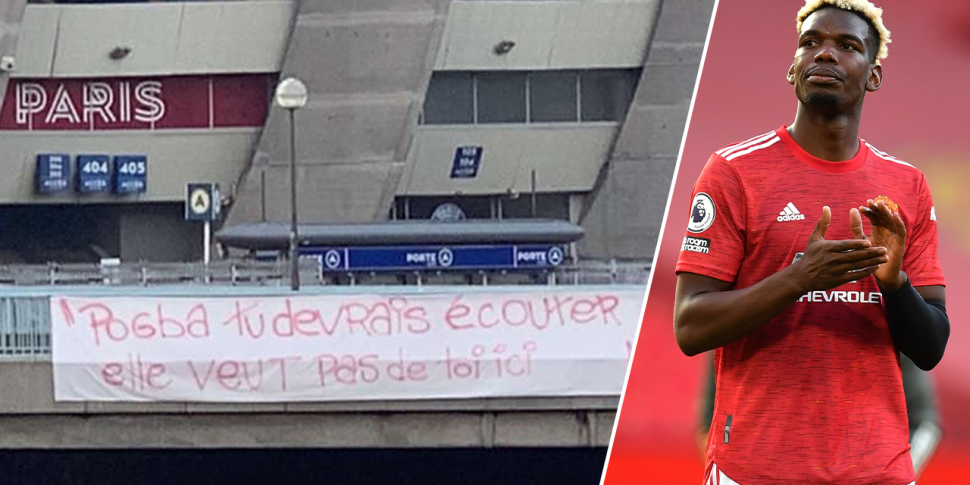 Wanted in the past by Real Madrid, Barcelona, or Juventus, Pogba isn't talking to any of the three at the moment. PSG is confident of signing him for $60 million, according to The Telegraph. It's almost four times less than what United were asking in 2019 when they talked to Real and Barca for the Frenchman.
Pogba is open to the idea of playing at home. It would be his first professional contract in the French Ligue 1. Born in Lagny-Sur-Marne, in the Paris suburbs, Pogba joined Manchester United from Le Havre in 2009 when he was 16. After his progress in the Man United academy, the midfielder made his debut on the United first team in 2011, only to be snapped up by Juventus one year later on a free transfer. Four years later, he rejoined United for $130 million.
Pogba's second time in the Premier League was filled with controversy, with many ex-pros, pundits, and fans disputing his impact on the team. Paul had a consistent Euro 2020 campaign, despite France's early exit.
PSG sees a great opportunity in signing him now. This summer, the Qatar-backed French powerhouse already signed five top players, including Achraf Hakimi (from Inter, $70 million), Sergio Ramos (Real Madrid, free transfer), Gianluigi Donnarumma (AC Milan, free transfer), Georginio Wijnaldum (Liverpool, free transfer), and Danilo Pereira (FC Porto, $19 million).
PSG are confident of signing Paul Pogba for around €50 million this summer, according to The Telegraph 💰 pic.twitter.com/rUnu5R2HOO

— Goal (@goal) July 24, 2021
PSG ultras: 'You should listen to your mum, she doesn't want you here and nor do we'
While a deal for Pogba's transfer to PSG seems to be closer by the day, PSG's radical fans reacted on Saturday morning; two messages disapproving of the potential arrival were posted. One of them was hanged in front of PSG's Parc des Princes stadium, while the other appeared outside the team's training camp.
"Pogba, you should listen to your mother. She doesn't want you here and nor do we," the messages read. Neither of them was signed by any of the groups affiliated with the PSG ultras groups, so it's not sure where they come from.
Des banderoles contre Pogba ont fleuri au petit matin! https://t.co/39XDzNLBYs

— RMC Sport (@RMCsport) July 24, 2021
It seems the animosity between Pogba and some of PSG's supporters comes from the fact that his family supports the Parisians' bitter rivals, Marseille. An interview Pogba granted to Canal+ in 2018 isn't helping him build a solid initial relationship with the PSG faithful.
"I wouldn't play club football at Parc des Princes, I'm sure of that," Pogba said. "I'm not attracted to that because my father and mother were fans of Marseille, so Paris doesn't really fit into my plans," the star added.
The bookies have a Pogba transfer to PSG at -105, with a move to Juventus at +900 and one to Real Madrid at +1100. Barcelona are a long shot, at +2400.
Over five seasons, Pogba played 199 games and scored 38 goals for Manchester United. He's a four-time Italian champion with Juventus and a world champion with France (2018).
🇫🇷 Incredible Paul Pogba passes 🆚 Switzerland 🔥@paulpogba | @FrenchTeam | #EURO2020 pic.twitter.com/gnNpgDgqdD

— UEFA EURO 2020 (@EURO2020) July 24, 2021