While it once seemed all but certain that the 2026 World Cup would be in North America, ESPN is reporting that an upset may be brewing when voting occurs at the FIFA Congress this June.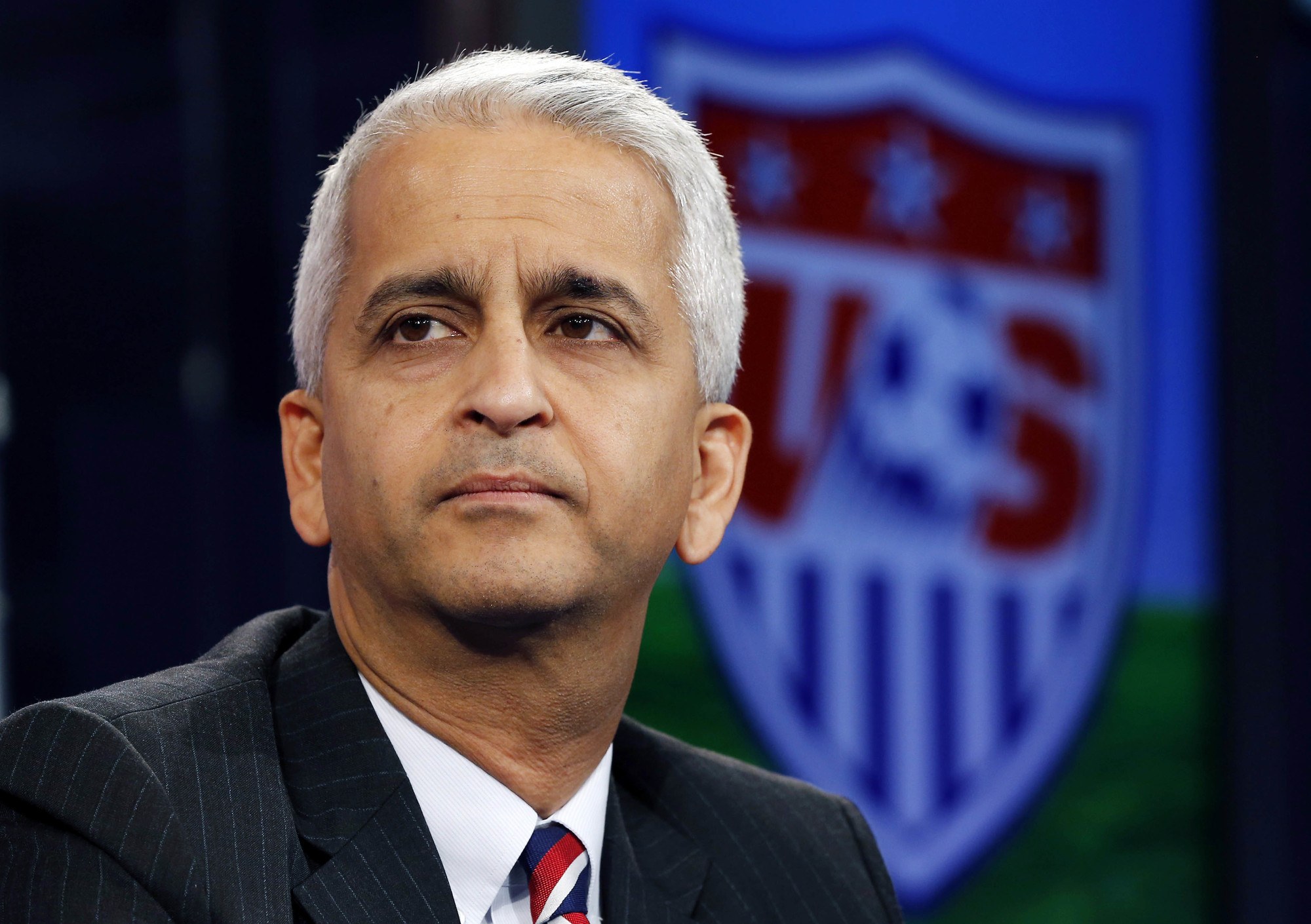 The United States is the lead partner in a bid to host the 2026 World Cup in North America, with Mexico and Canada also hosting some games under the plan. Given the fact that North America hasn't hosted the event since 1994, when the tournament took place entirely in the USA, many believed the joint bid would be an easy selection from FIFA.
The bid has other advantages as well. The 1994 World Cup was the most profitable of all time, and the United States was already upset by Qatar in a bid for the 2022 tournament. The North American countries also have the existing infrastructure and stadiums to deal with the expanded 48-team format that will be used for the first time in 2026.
Morocco Bid Gaining Support
But despite these advantages, ESPN cited high-ranking football executives from FIFA and various continental confederations, saying that Morocco has a realistic chance of earning hosting rights. While estimates varied, with some officials saying the North American bid was merely facing a closer-than-expected vote, others said Morocco might currently have a lead in the voting.
Regardless of the current numbers, what has become clear is that the vote is not yet a foregone conclusion. That it itself is seen as a surprise given that the North American bid would seem far more attractive on paper than the Moroccan counterpart.
There are several reasons why things may have turned against the North American bid. Most directly, the US Justice Department investigation into corruption and bribery in FIFA could certainly have turned some nations against the North American proposal. This could be a particular problem in South America, where many federations were exposed for widespread corruption during the investigation.
Trump Factor
In a more general sense, worldwide animosity towards the administration of US President Donald Trump may also be playing a role in damaging the prospects of the North American bid. According to the ESPN report, officials pushing the bid are often asked questions about whether the USA is a welcome environment for foreigners, particularly in light of policies such as a travel ban that primarily impacts Arab nations, as well as public and private comments that seem hostile to various nations.
In the end, this means that the 2026 World Cup may still be up for grabs. But according to former U.S. Soccer president Sunil Gulati, who is heading up the bid effort, he and other officials have been ready for a battle all along.
"We've never taken anything for granted in this process," Gulati told ESPN. "We understand that in a competitive election – and that's what this is – a lot of different things go into a decision."
The United States failed to qualify for this year's World Cup, which will take place in Russia. According to William Hill, Germany is a 9/2 favorite to win this summer, followed by Brazil (5/1), France (11/2), Spain (7/1) and Argentina (8/1).