The NASCAR season gets underway on Sunday, and you can get started on the right foot with a PointsBet promo code for $500 bet credits for the Daytona 500. This PointsBet welcome bonus is easy to claim and offers new players the chance to make five bets without the risk of walking away empty-handed. Whether your driver fails to make it through the first lap or wins the Daytona 500 outright, you will have something to show for it. The PointsBet promotion is a breeze to claim and rewards new players with a potential redo on their first five losing bets. Continue reading to learn how to claim and use this PointsBet promotion.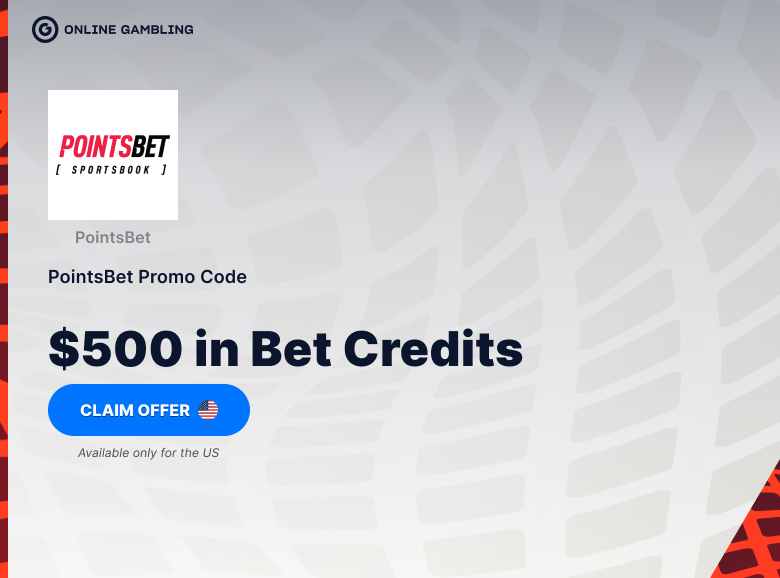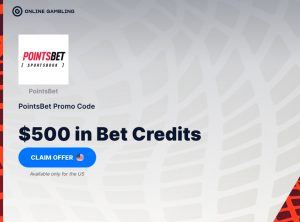 While most of the United States is rocking snow tires, NASCAR is heating up the tarmac in Florida on Sunday. The Daytona 500 kicks off the 2023 NASCAR Cup Series as the first of 36 races on the schedule. The PointsBet $500 bet credit promotion is a great way to jump into NASCAR betting on one of the biggest races in the sport. To claim this deal, sign up for a new account at PointsBet, make a deposit, and place any wager in the sportsbook. This triggers the PointsBet offer that allows you to lose your first five wagers and still have up to $500 in credits to show for it. The first bet you make every day between $0.50 and $100 for the first five days after registering is clear from risk. If you lose any of those five bets, the funds will be circulated back into your account as bet credits. Click here to sign up at PointsBet and claim this promotion before the green flag drops on the Daytona 500. 
While we wait on Daytona 500 odds from PointsBet, futures are available for the NASCAR Cup Series Championship outrights. Chase Elliot and Kyle Larson lead the charge with 6/1 odds, while Denny Hamlin and Tyler Reddick are just behind them at 8/1. 
PointsBet promo code for Daytona 500
What better race to get started with NASCAR betting than the first competition of the 2023 Cup Series combined with this PointsBet offer? The $500 bonus for the Daytona 500 does not require you to use a promo code but rather complete registration and make an initial deposit. All new users can claim this promotion with an initial wager between $0.50 and $100.
PointsBet is one of the game's most well-respected online sportsbooks and is worth a look by any online gaming enthusiast. The platform is modern, has competitive odds, and a full library of events with betting odds to choose from. This PointsBet $500 bet credit for the Daytona 500 offer is one of many reasons to try PointsBet. 
How to claim PointsBet Daytona 500 promo code
PointsBet keeps things simple and doesn't require any promo code to take advantage of the $500 bonus for Sunday's Daytona 500. Just follow the steps outlined below, and PointsBet will see that your bonus is automatically put into your account. 
Go over to PointsBet's website here to register your account. 
Enter valid information to confirm your identity, such as your name, date of birth, and address. 
After creating an account, you must make an initial deposit to complete the registration process. 
Make five sports bets within your first five days on PointsBet. Only the first wager you make each day will count towards this promotion. The stakes must be between $0.50 and $100. 
Any losing bet among the five qualified wagers that fails will trigger the bonus. The bonus money will be re-introduced to your PointsBet account immediately and expires seven days after issuance. 
How to use the PointsBet promo code
You don't need to input any promo code to claim this $500 PointsBet promotion for the Daytona 500 on Sunday. Just sign up for a new account, make a deposit into your wallet, and make a wager at the sportsbook between $0.50 and $100. That first wager, and the first wager you make each day for the next four days, are can't-lose bets. If all five lose, the money you risk will be returned to your sportsbook account in bet credits within 24 hours. 
Bet credits earned via the PointsBet welcome bonus cannot be transferred or withdrawn in any way. To make the most of these bet credits, you must risk them at least 1x in the sportsbook. This minimal wagering requirement is far more gracious than most sportsbooks. Any bet credits not used after 14 days will be voided from your account. 
Betting on NBA Wednesday
The Daytona 500 is the first race of the season and one of the most important. Getting off to a fast start in the NASCAR Cup Series is very important, and Daytona is the first chance for these guys to show their stuff. 
PointsBet doesn't currently offer odds for this event, but they have NASCAR Cup Series futures for which player outright wins the 2023 Championship. The favorites to win are Chase Elliot and Kyle Larson, who both have +600 odds of winning. Meanwhile, Denny Hamlin and Tyler Reddick are close seconds at +800. Before you move on any of these futures, or the Daytona 500, sign up at PointsBet and claim your second chance bets.
Who is eligible for the PointsBet Sportsbook promo code?
The PointsBet Sportsbook promo code is available to new customers in the following states:
Coming soon
Online Massachusetts sports betting is expected soon. Keep up to date with the latest Massachusetts sports betting promos at Online Gambling.