Paolo Guerrero has been banned from playing in 2018 World Cup due to a positive drug test.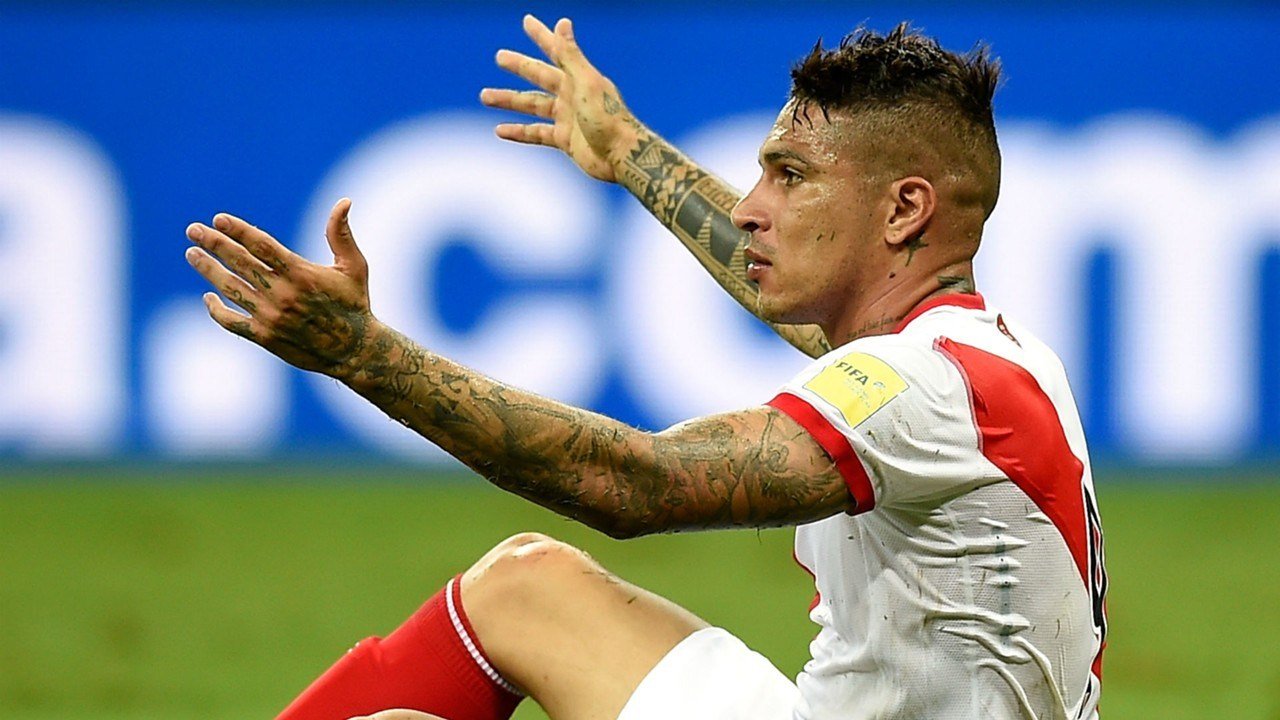 It marks the end of a rollercoaster ride of appeals for the Peruvian captain. Guerrero was initially suspended for a year, only to have it reduced to six months in time for the World Cup. Now, not only has the suspension been reinstated, but it's even longer than the original ban.
All this over what the 34-year-old Guerrero claims was a "contaminated cup of tea".
"I Did Nothing Wrong"
Guerrero was originally given a one-year ban following a World Cup qualifying match against Argentina in October. He tested positive for benzoylecgonine, a metabolite of cocaine.
However, the Peruvian contended that the substance was not performance enhancing and was consumed through a contaminated cup of coca tea. FIFA accepted the argument and reduced their original 12-month ban to six months, which would have allowed him to lead his team in Russia this summer.
At the time, Guerrero was confident that the contaminated tea defense would work in his favour, according to tsn.ca.
"There is no reason for me to be suspended, I did nothing wrong, and I trust the court to make the right decision."- Paolo Guerrero
However, the Court of Arbitration for Sport (CAS) wasn't buying it. The body not only upheld FIFA's original suspension, but increased it from six months to 14 months. While accepting that the Peruvian wasn't trying to enhance his performance, the CAS concluded that he "could have taken some measures to prevent him from committing the ADRV (anti-doping violation rule)."
The ban means Guerrero will sit for the entirety of the tournament and won't see the soccer pitch again until next January.
In a video address in the wake of the decision, an emotional Guerrero said that CAS is "robbing me of the World Cup."
Blow to Peru's Odds
It's a huge loss for Peru, which qualified for the World Cup for the first time since 1982. The striker is one of their most important and experienced players, having accumulating 86 caps for his country.
From the moment the original ban was handed down, it's been assumed that Guerrero would miss the tournament, so Peru's odds of success haven't changed much throughout the ordeal.
In December, the their odds of winning their group were at +800. Today, their odds have dropped slightly, as Bodog is paying +900 for Peru to come out on top of Group C, which includes France, one of the World Cup favorites. The French are a heavy -350 favorite to win the group.
Peru is paying out a at +20,000 to take down the entire tournament without the help of their captain.
Germany and Brazil are current co-favorites wo win the World Cup at +450, followed by Spain at +600, France at +700, and Argentina has the fifth-best odds at +900.