The second round of group games in the men's football tournament at the Tokyo Olympics came with fresh moments of madness on the pitch. France is still in the competition with chances of progressing thanks to Gignac's goals while defending champions Brazil couldn't get past Cote d'Ivoire. South Korea thumped Romania 4-0 for the biggest goal margin of the day.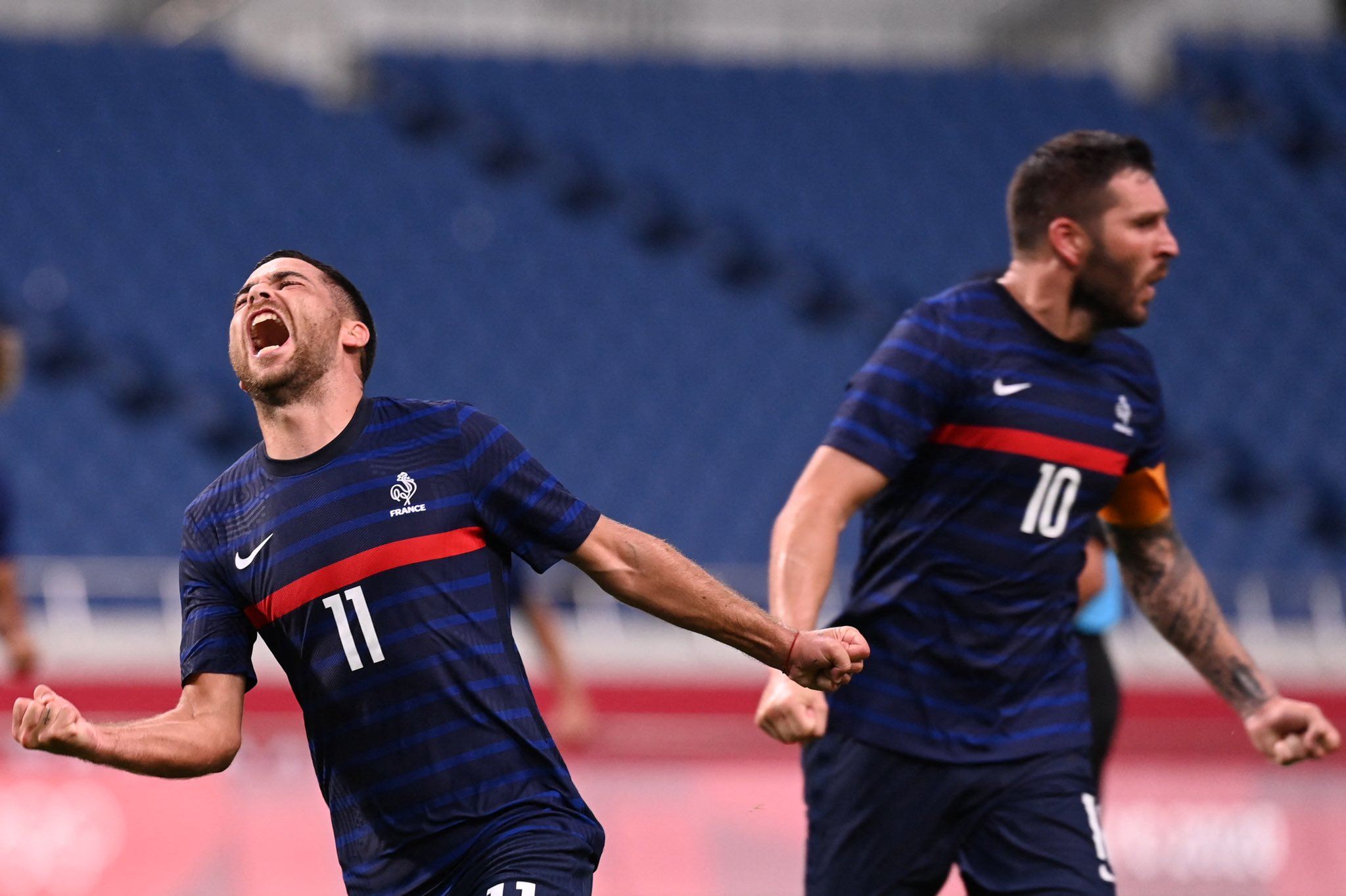 Merci, Gignac!
Andre Pierre Gignac scored France's only goal in the heavy defeat in front of Mexico (1-4) in the first group game, then put three past South Africa on Sunday to help his team win their first game at the Tokyo Olympics. France found themselves 1-0, 2-1, then 3-2 down, but came back each time and finally won the match. The three points keep them in the race for qualification for the knock-out stages. Gignac's hat-trick is the second at the Olympics this year, following Richarlison's for Brazil against Germany (4-2).
Spain went back to winning
With six Euro 2020 semi-finalists in their starting 11 against Egypt, Spain had to accept a 0-0 draw to kick-off their Olympics adventure in the previous match. It wasn't an easy affair against Australia either, even though coach Luis de la Fuente used a star-studded team once more. The Spanish fans watching at home had to wait 81 minutes before Oyarzabal scored the only goal in the game. Spain are well placed ahead of their final group game, where they face Argentina in the big derby in Group C.
All eyes on Group B: all the teams are on three points
It's all to play for on Thursday in Group B after Honduras beat New Zeeland 3-2 and South Korea destroyed Romania 4-0 in the second round of games. The South Koreans recorded the biggest win at the Tokyo Olympics and profited from a dismal performance from their Romanian opponents. Winning against Honduras 1-0 in the opening game put Romania in a good position, but now they are bottom of the group with a -3 goal difference.
Full results and scorers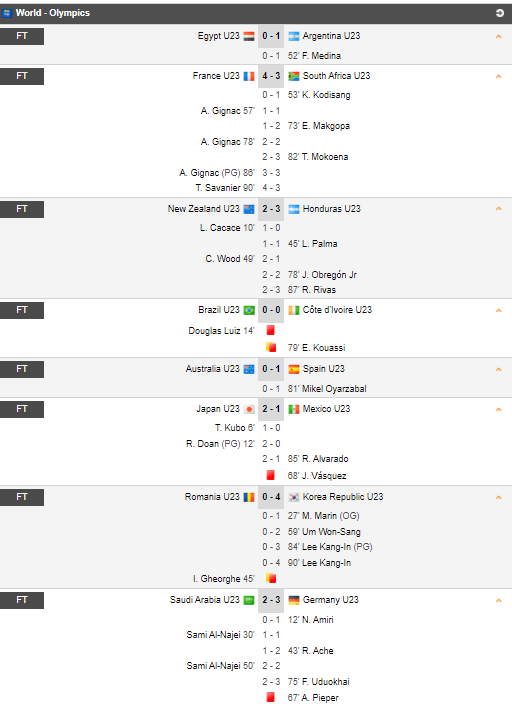 How the group standings look like ahead of the last round