Darwin Nunez opened his Liverpool account in Leipzig. Liverpool won 5-0 against RB in a friendly match on Thursday as Nunez starred. The $100 million forward netted four times after coming on as a sub at halftime.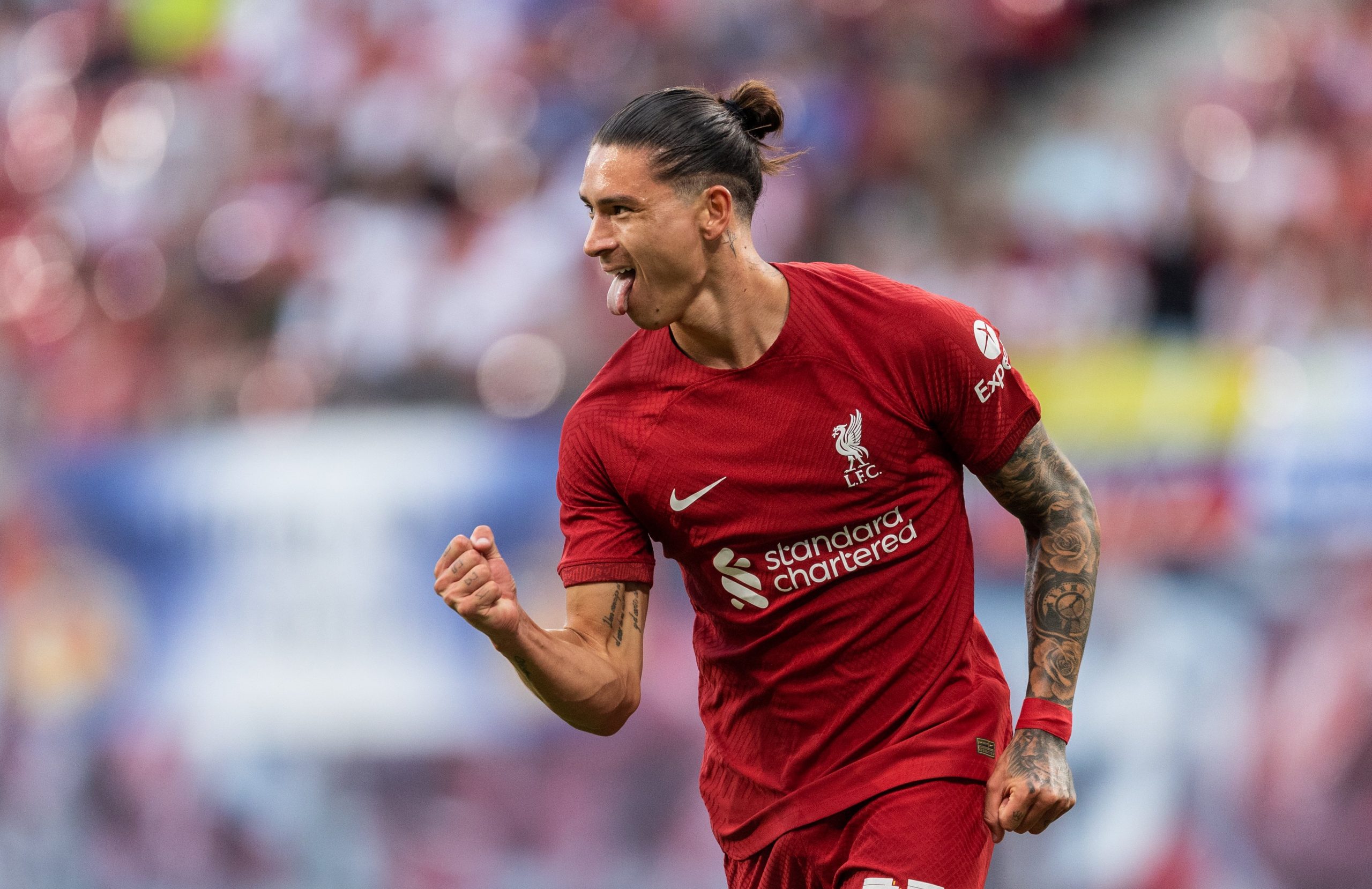 The Uruguayan's first came just three minutes into the second half when he converted a penalty. Three minutes later, he put his name on the scoresheet again, only to complete his hat-trick in the 68th minute. Nunez's fourth came in the dying moments of the match to set the score at 5-0 for Liverpool.
Klopp: 'The box of Pandora was opened for Darwin'
Nunez scored 34 goals in 41 games at Benfica last season, but Liverpool fans were already questioning the club's huge investment following the player's first two outings in the Liverpool shirt. He didn't impress against Manchester United and Crystal Palace, with supporters already compiling videos that went viral based on his imperfect touches.
"The box of Pandora was opened for Darwin and then, of course, it was the perfect night for him," Liverpool manager Jurgen Klopp said after the encounter.
"We always think if you pay a lot of money then the players feel no pressure but they are completely normal human beings," Klopp stressed. "And then if the first touch isn't perfect and this generation of players read social media … which is really not smart, but they do. All of a sudden you get in a rush. But tonight is the best way to stop all of these discussions."
"He's a different striker to what we already have – but he's a really good one," the Liverpool boss concluded.
Can Nunez top the scoring ranks in the Premier League?
Not if we look at the bookies' predictions. The 23-year-old is at +1400 to finish the season as England's top goal scorer. He's only sixth on the favorites list, behind Haaland at +260, Mo Salah at +450, Harry Kane at +500, Gabriel Jesus at +1100, and Son-Heung Min at +1300.
Liverpool is predicted to have another top domestic season. The bookmakers believe none of the 18 remaining clubs can trouble Manchester City and Liverpool in the title race. City stands at -200 to retain its crown for a hat-trick of Premier League titles in three consecutive years, while Liverpool comes second at +220.
The story is similar in the Champions League where the bookies favor the same two clubs to shine. City tops the lot at +275, with Liverpool next at +500 and Paris Saint-Germain third at +600.