Lorenzo Insigne's contract with Napoli expires on June 30, and the player has already signed his contract with Toronto FC in the MLS starting on July 1. The Italian international will be on a $13 million gross salary for each of the next four years, with the option to extend for a fifth.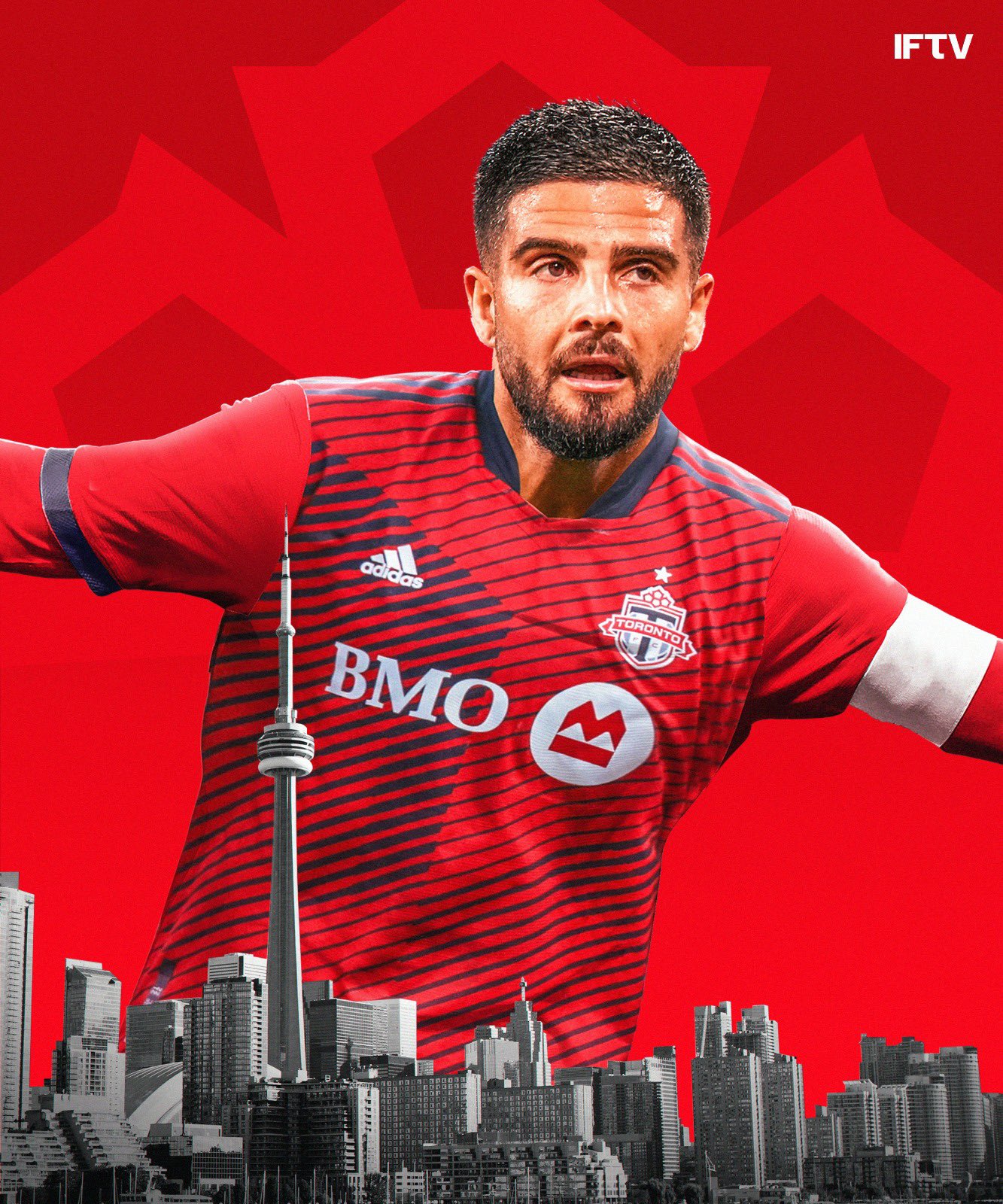 Insigne will be able to add an additional $4.5 million in bonuses each year, with Toronto also paying him a $1.7 million welcome bonus. Insigne met Toronto's representatives in a hotel in Rome on Tuesday. According to the Italian paper La Repubblica, Napoli is ready to let go of their captain now if Toronto agrees to pay them a $13 million transfer fee.
It's still not certain whether the Canadian club will put the money on Napoli's table now or if they'll wait until July to finalize the move.
Insigne: A life at Napoli
The 30-year-old attacker spent his entire career at Napoli after coming through the ranks in the club's youth center.
Insigne was loaned out to Cavese, Foggia, and Pescara as a teenager, but was always regarded as a player Napoli couldn't let get away. He played a total of 414 games in Napoli's shirt to date, scoring 114 goals. Last season, he netted 19 times for Napoli and was an important part of Italy's national team who came out winners in the European Championship. Insigne has been capped 53 times at the international level, scoring 10 goals.
The diminutive attacker is just 5 ft 4 in tall, but that didn't stop him from terrorizing opponent defenses and establishing himself as a big name in European football.
Andrea D'Amico, the agent who worked his move to Toronto FC, defends the player's choice to move to the MLS and believes he will continue to be part of Italy's plans going forward.
"People have short memories in sport. I don't think he risks becoming invisible to Italy. It's an important experience for him, in an increasingly competitive league," D'Amico told Radio Marte. "[USA, Canada, and Mexico] will organize the World Cup in 2026 and Italy could well end up staying in Toronto for logistical reasons in that tournament, while eight or nine Italian clubs are now owned by American and Canadian businesses," D'Amico added.
After recovering from COVID-19, Insigne is part of Napoli's squad for the away game in Turin against Juventus. After a great start to the season, Napoli's form has dipped. They now sit third in the Serie A table with 39 points, seven behind league leaders Inter. Juventus is fifth, with 34 points.
Insigne, who netted four times since the start of the campaign, is at +400 to score against Juventus on Thursday evening. A brace to celebrate his new contract in a special way stands at +2900, while a hat-trick is at +4990.