Monmouth Park opened its racing season on May 5, preparing for another summer of racing at the track in Oceanport, New Jersey. But while visitors to the track are betting on horses for now, the racetrack is prepared to implement sports betting at their facility as soon as they get the go-ahead from the Supreme Court, something Monmouth Park's operator is nearly certain will happen.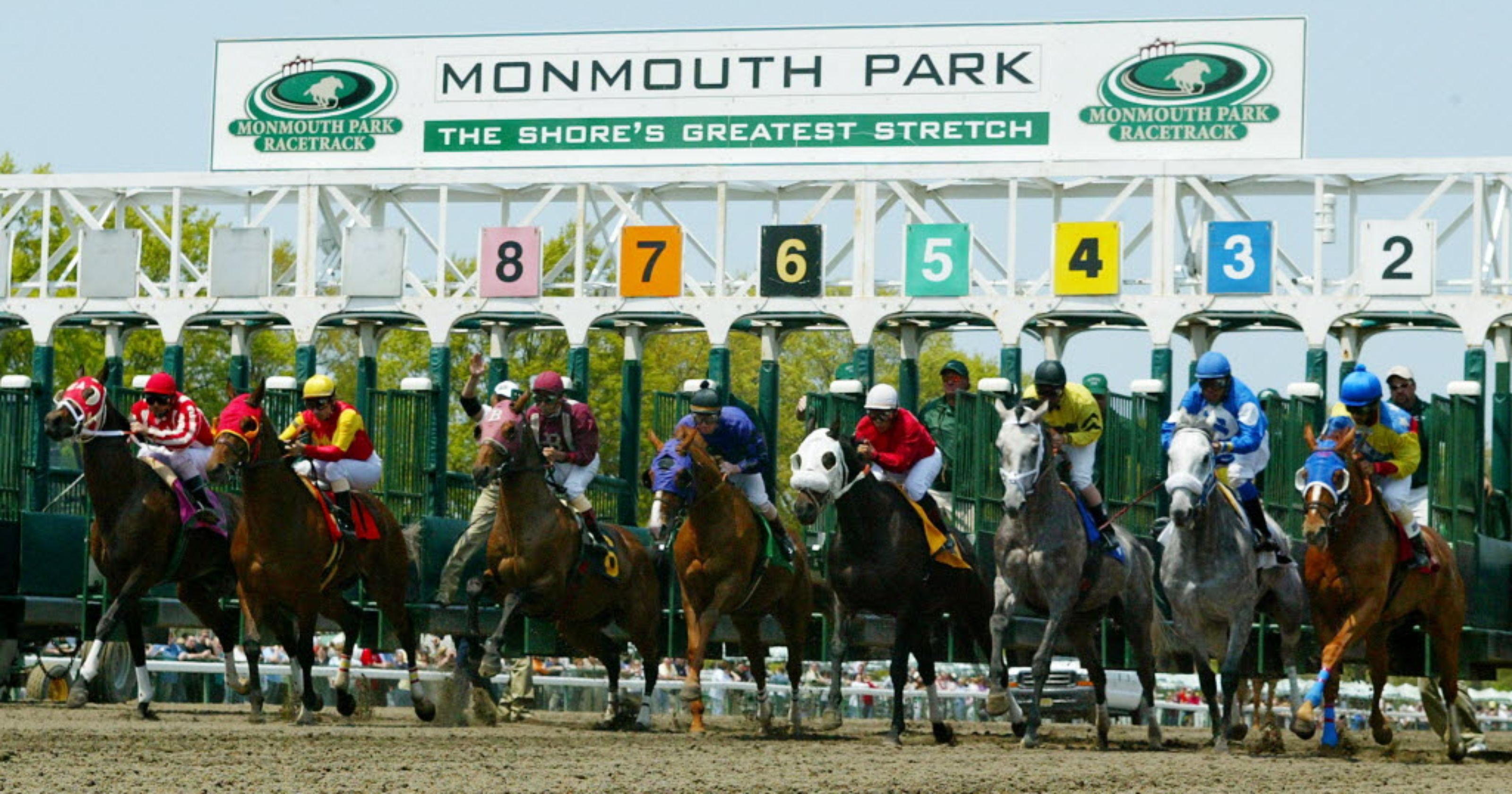 The Turf Club at Monmouth Park hosted a press conference in Tuesday, ostensibly to talk about the start of a new season of thoroughbred racing. But when Dennis Drazin – chairman and CEO of track operator Darby Development LLC – took to the podium, he was much more interested in talking about the case pending before the Supreme Court that could legalize sports betting in New Jersey and across the United States.
Monmouth Park Betting on Supreme Court Victory
SCOTUS is currently considering Christie v. NCAA, a case that concerns New Jersey's efforts to regulate sports betting despite the federal Professional and Amateur Sports Protection Act (PASPA), which prevents states from regulating sports betting if they did not already do so before PASPA came into effect.
Arguments in the case were heard at the Supreme Court on December 4. At that time, most observers agreed that the justices appeared skeptical about PASPA, leading many to believe that the court would return a decision overturning the law.
So far, the court has not published its opinion on the case, though a decision should be released by June 25. But Drazin says there is little uncertainty as to what the outcome will be.
""I'm about as positive as a lawyer can be that we're going to win this case," said Drazin, who is a lawyer by trade, during the press conference. "People used to talk to me about racing and now they're talking to me about sports betting."
In comments to The Two River Times earlier in the week, Drazin had a similarly confident attitude about the case.
"I'm not going to say, 'I guarantee it,' but I'm pretty close to it," Drazin told the newspaper.
Drazin Ready for Any Scenario, Win or Lose
When speaking to The Two River Times, Drazin outlined two different ways in which the court might rule in New Jersey's favor. He noted that SCOTUS could simply find PASPA unconstitutional. Depending on how that played out, New Jersey might choose – or be required – to pass new legislation that would properly regulate sportsbooks in the state.
That outcome could mean it would still take time before Monmouth Park could start taking bets on sports. Alternately, the court could more narrowly determine that New Jersey's 2014 partial repeal of sports betting regulations was valid under PASPA. In that case, the track could have its sports bar converted to a sportsbook within two weeks, Drazin said.
There's also always the possibility that SCOTUS rules against New Jersey. In that case, Drazin said, there's still one option remaining for the state.
""Don't forget that the week before the Supreme Court took the case, we were ready to do a total repeal in the Legislature," Drazin told the Asbury Park Press after the news conference. "The leagues and the Justice Department have said all along you can do a total repeal and we can't stop you. So that would be my next move, if we lost the case."