Lionel Messi has now scored 758 career goals thanks to his Champions League brace against Brugge at Parc des Princes. Messi moved past Pele and is now only behind Josef Bican and Cristiano Ronaldo on the all-time goal-scorers list.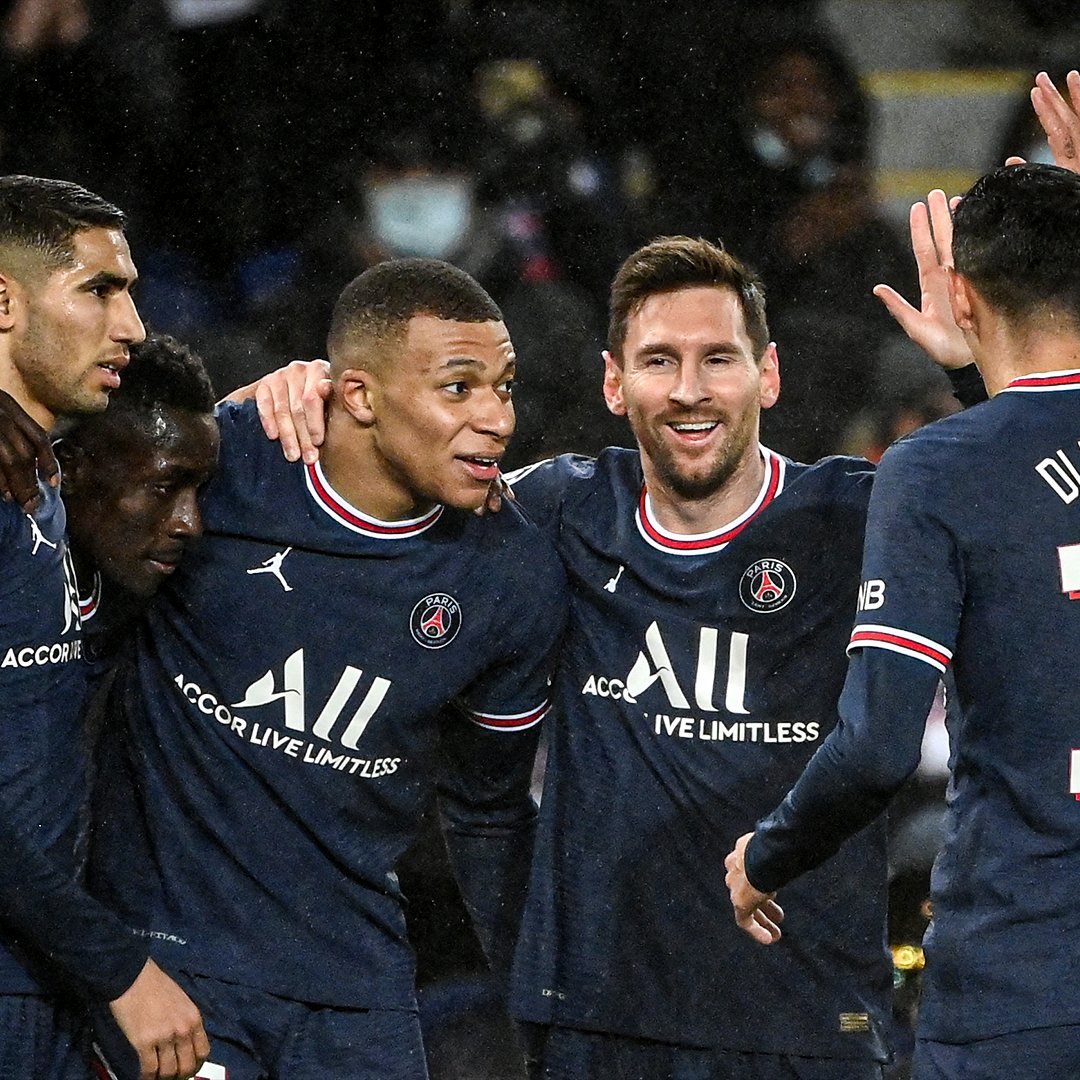 Messi scored goals three and four for Paris Saint-Germain in a 4-1 win over Club Brugge on Tuesday evening. Kylian Mbappe put PSG in front after also getting himself a double in the first 10 minutes of the match.
A marvelous shot from outside the box, then a goal from the penalty spot saw Messi enchant the Paris faithful. He's now scored five Champions League goals since moving to PSG. Brugge was the 38th opponent Messi scored against in the UCL, equalling Cristiano Ronaldo's record. A four-time Champions League winner, Messi is now on 125 goals in 154 games in Europe's top club competition.
You can watch Messi's two goals against Brugge here. PSG finished second in Group A with 11 points from six games, one behind Manchester City. The English champions lost away in Leipzig in their last group-stage outing. Both City and PSG are through to the Round of 16 in the Champions League.
After surpassing Pele's tally, Messi is now only behind former Austrian-Czech striker Josef Bican and Ronaldo on the all-time scorers' list. The 36-year-old Ronaldo scored twice against Arsenal at the weekend to reach a staggering 801 career goals. Bican is at 759 according to international stats, even though the Czech Football Association has him at 805.
Messi finally speeding up at PSG
A seven-time Ballon d'Or winner, Messi has now scored a total of six goals since his transfer to PSG. His Barcelona total is out of this world at 672. Another 80 goals were added to his record playing for Argentina.
Officially, Pele scored 757 goals in 812 games during his career, even though Brazilian sources put his total up to 1,283. The 526-goal difference comes from friendlies and exhibition matches, including military competitions.
Messi has only scored once in eight games in the French Ligue 1, but the club's officials and members of the staff don't believe there's a problem, as Messi is now finally settling in. He lived an agitated few months following his move from Barcelona and with his monthly travels to South America to play for Argentina in the World Cup qualifiers.
Messi's next chance to impress the French will come on Sunday when PSG host Monaco. Messi is at -180 to score at any time in the game. Another brace following the one in the Champions League is at +300, while a hat-trick returns +1100.
At -220, PSG is the favorite to win the game. A draw is at +375, with a Monaco win at +550.