Leo Messi (34), who is currently a free agent after his deal with FC Barcelona expired last month, has reportedly agreed to a new five-year contract with the club. The Argentinean superstar and FC Barcelona haven't yet officially formalized the new deal.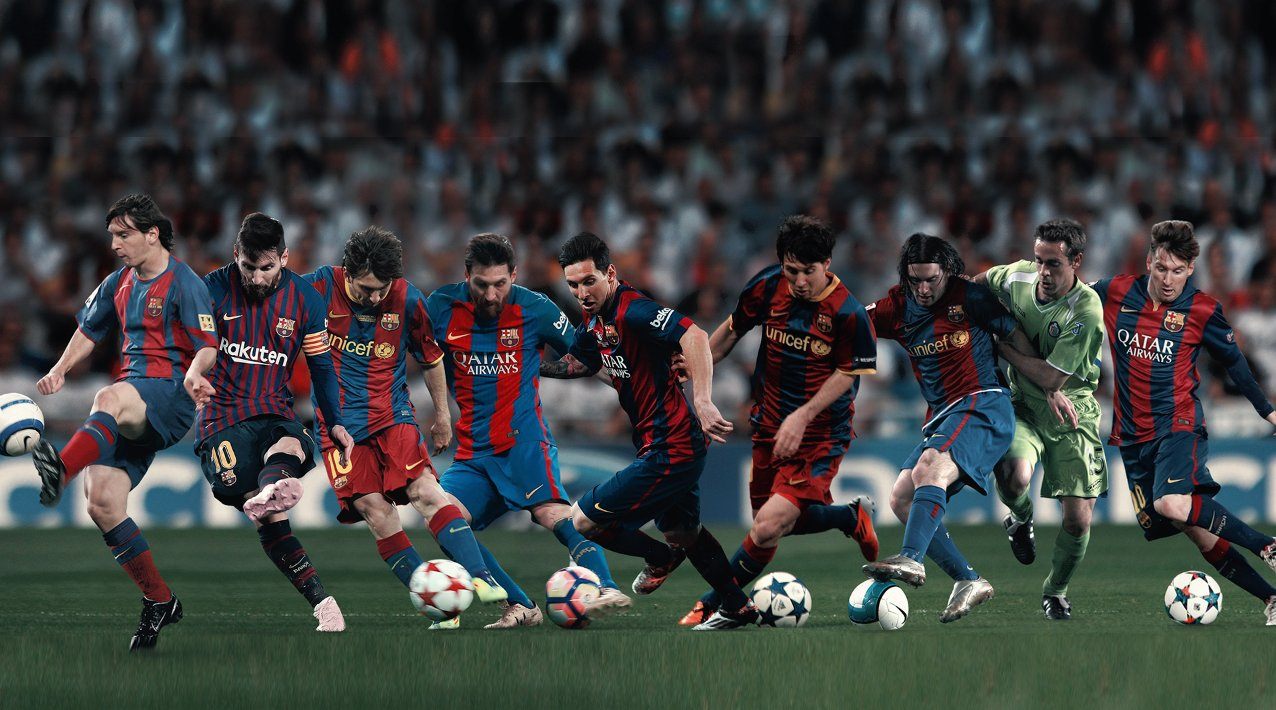 Leo will stay with Barcelona for the next five years, according to Catalonian paper Sport. Messi will take a 50% pay cut from his $90 million per year contract to help the club fight its financial problems. The forward wants to set an example, so he turned down other more lucrative offers to stay at Camp Nou. A new release clause was also negotiated and finally set at $415 million.
The best #Messi video you'll see today pic.twitter.com/NLGoaQrIDs

— FC Barcelona (@FCBarcelona) June 24, 2021
Official announcement coming soon-ish

A press release from Barcelona isn't expected within the next few hours as the lawyers representing Messi and the club are reportedly still working on the last legal details.
Messi is on holiday with his family after winning the Copa America. His triumph against arch-rivals Brazil at the Maracana in Rio de Janeiro made him the favorite to win his seventh Ballon d'Or trophy. Messi turned down offers from PSG and Manchester City, as well as a move to the MLS, to continue his wonderful journey in Barcelona.
Sources close to Messi claim his decision is made, with his media team currently in contact with Barcelona to settle the time of announcement.
An initial deal in which Messi was rumored to spend two more years at Barcelona, then move to the MLS to join Inter Miami, has been put on hold. Messi told Barca's hierarchy that he feels capable of performing at the highest level in the long term.
🐐 #Messi
🇦🇷 @Argentina pic.twitter.com/oWjGUij9K6

— FC Barcelona (@FCBarcelona) July 4, 2021
Messi, the stats king
In the 47 games he played at club level last season, Messi scored 38 times and assisted in 12 additional goals. In the league alone, he netted 30 times in 35 appearances, adding another five goals and two assists in six Champions League outings.
Messi joined Barcelona's academy in 2001 when he was 13. His debut on the first team came in the 2004-2005 campaign when he scored once in nine games. After 17 seasons at Barcelona, Messi is now on a staggering 672 goals in 778 games. His career total, including Argentina's U20 and U23 national teams, is mindblowing; he's netted 775 goals in 984 matches.
Until his new contract with Barcelona becomes official, Messi still has bookies offering odds for his potential transfer. A reunion with Pep Guardiola at City is at +550, with PSG at +450. A return to Argentina at the club he's supported since childhood, Newell's, brings +1100, while a move to the MLS is at +900.