Calling the process that caused the disqualification of their Kentucky Derby winner Maximum Security "bizarre and unconstitutional," owners Gary and Mary West, filed a federal lawsuit late Tuesday over the May 4 incident.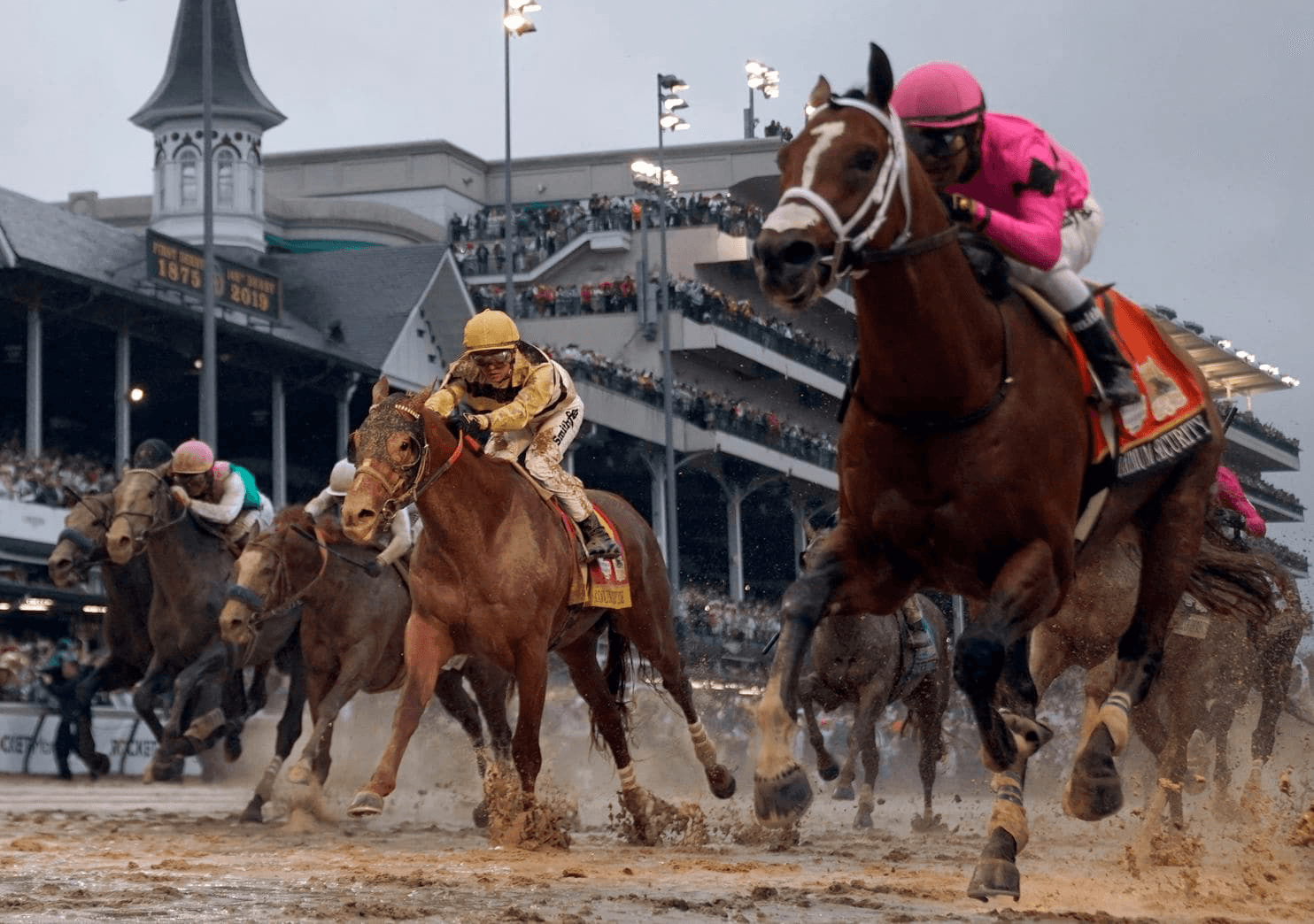 The federal lawsuit filing is in U.S. District Court in Frankfort, Kentucky, and seeks to have the decision reversed and Maximum Security reinstated as the official winner.
Seeking DQ Reversal
Named in the action are the Kentucky Horse Racing Commission (KHRC), its members, staff and the stewards who disqualified Maximum Security for interference.
Country House, the horse that originally finished second, is the official winner of the 145th Kentucky Derby. Maximum Security was placed 17th by stewards after the three-member body unanimously ruled rider Luis Saez allowed his mount to veer towards the grandstand near the top of the stretch. The failure to maintain a straight path is deemed to have caused interference with several other horses, although minimally with Country House.
Two of the stewards are employees of the KHRC and one is employed by Churchill Downs. Gary West claims Tyler Gaffalione, the rider of War of Will, is to blame for the incident because he allegedly allowed his mount to run up into the hind legs of Maximum Security. Kentucky racing rules stipulate that stewards' decisions concerning the running of a race are final and are not subject to appeal.
Lack of Appeals
The suit claims the lack of an appeals process for any KHRC disqualification denies them their due process rights. The long-time Thoroughbred owners filed a notice of intent to appeal with the racing commission on May 6, requesting a hearing by the full commission, but were denied.
The Wests also seek to have the winner's share of the $3 million Derby purse reallocated to them, jockey Saez and trainer Jason Servis.
From the West's lawsuit:
"As a result of the disqualification, plaintiffs, the trainer, and the jockey of Maximum Security were denied any part of the $1,860,000 share of the Derby purse as well as a professional accomplishment that any horseman would cherish for life, plus the very substantial value that a Kentucky Derby winner has as a stallion."
Earlier this week, Saez was suspended for 15 racing days for "failure to control his mount and make the proper effort to maintain a straight course thereby causing interference with several rivals." Such suspensions are often reduced upon appeal, which Saez is expected to file.
The KHRC has yet to issue a comment on the lawsuit.